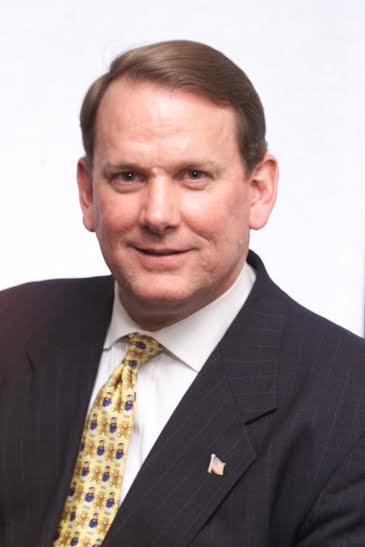 Sam Stovall is U.S. Equity Strategist at S&P Capital IQ
Harlan Levy: Slumping oil prices, shrinking 2016 EPS estimates, depressed oil prices, and slowing Chinese GDP growth: Are U.S. stocks heading into bear territory or is the bull intact for this year?
Sam Stovall: The bull remains intact for the year, but the year- end target becomes less and less certain as full-year EPS estimates continue to be revised lower.
In December 2015 the 2016 full-year estimate for growth was 8 percent. Today, however, 2016 earnings are expected to increase by only 4 percent.
If 2016 estimates continue to exhibit the growth trajectory that was seen in 2015 then investors should prepare for a second consecutive decline in operating earnings.
H.L.: What sectors look strongest now and which weakest?
S.S.: Thus far this year investors have gravitated toward the defensive side of the ledger, with consumer staples, telecom, and utilities. Since the demand for those products and services remains historically quite static during both good times and bad, indeed the old saying of "As goes January so goes the year" is borne out by the January Barometer Portfolio, which advises investors to embrace the three best-performing sectors in January or the 10 best-performing sub-industries and holding them until January of the following year.
Since 1990, rather than earning the S&P 500's 7.1 percent annual growth rate, the three best sectors gained 8.7 percent while the 10 best sub-industries jumped 14.6 percent, and while there is no guarantee that what worked in the past will work in the future, this technique has outpaced the market more than 60 percent of the time.
The 2016 January Barometer Portfolio contains such defensive sub-industries as electric utilities, distillers and vintners, gold, integrated telecom services, and tobacco.
H.L.: How much are oil prices an influence on market direction and stock prices?
S.S.: I think that investors are like first-year resident physicians and are trying to match symptoms to an illness. The disease choices are a delayed consumer-led economic expansion, economic sluggishness, or outright recession.
Symptoms being evaluated to make the ultimate diagnosis include slumping oil prices, shrinking 2016 EPS estimates, a reassessment of China's GDP growth trajectory, and a Fed determined to recalibrate policy.
So I think that declining oil prices are a symptom that continues to befuddle investors. Some believe it is merely a reflection of oversupply and slumping, relatively static demand, while others are convinced that it's a combination of oversupply that is then being exacerbated by a global economic slowdown led by China.
We are believers of the latter opinion.
H.L.: What could go right with the economy?
S.S.: S&P believes the U.S. will avoid slipping into recession, primarily because of the support of the consumer. We believe that unemployment will continue to fall through the year and get to 4.5 percent by year-end. We also believe that wage growth will top 3 percent by the end of the year.
Combined with an anticipated CPI that continues to hover around 2 percent, this kind of wage growth will offer consumers enough of a cushion to feel comfortable enough to increase their spending.
As a result, while Real GDP is seen increasing 2.7 percent this year, we think it will be supported and possibly led by a 3.1 percent increase in consumer spending.
H.L.: To go back into sectors, what do you think of housing and manufacturing?
S.S.: Housing and manufacturing seem to be at odds with one another.
Equipment investment, capital spending is expected to be adversely affected by the continued decline in oil prices, but we still don't see capex going negative. However, many companies in or around the oil patch are likely to show a reduction in capex programs.
Housing however, appears to be one of the few bright spots. Residential construction is expected to have gained 8.7 percent in 2015, yet we see it climbing 11 percent in 2016. Historically, year-over-year declines in housing starts have been a reliable indicator of an impending recession, so with housing starts remaining quite firm that offer some confidence that the U.S. will not fall into recession of its own accord.
H.L.: How worried are you that terrorists will significantly ramp up cyber warfare against our financial system to cause massive disruptions in the markets and so much uncertainty that stocks and the economy will seriously suffer?
S.S.: That's a real question along with what if New York City experiences a major earthquake or what happens if Mount Rainier blows its top, but I don't think investors are focuses on those possibilities at this point in time
Disclosure: I/we have no positions in any stocks mentioned, and no plans to initiate any positions within the next 72 hours.
I wrote this article myself, and it expresses my own opinions. I am not receiving compensation for it (other than from Seeking Alpha). I have no business relationship with any company whose stock is mentioned in this article.