As you know, it's eleven days until Valentine's Day and so I thought it would be fitting to incorporate my "Millionaire Monthly REIT Update" into a "sweet heart" edition.
What better gift to provide your loved one that a few select REITs that pay monthly dividends? How exciting is that?
Who wants roses? Or candy?
Besides, REITs are better than diamonds.
But if you insist on Tiffany's, just pick up a few shares of Taubman Centers (NYSE:TCO) and tell your sweet heart that you are now a landlord who rents space to the luxury jewelry franchise. Another idea, instead of taking your valentine to dinner, just buy her a few shares in Four Corners Property Trust (NYSE:FCPT) and insist that she is getting hundreds of Olive Garden rent checks to fund her retirement.
Seriously, I do consider REITs to be a terrific gift for investors of all ages and in just a few weeks I will be publishing my first book (along with my co-author) that will serve as a perfect treat enabling investors to unlock the secret ingredients that make REITs such an attractive asset class.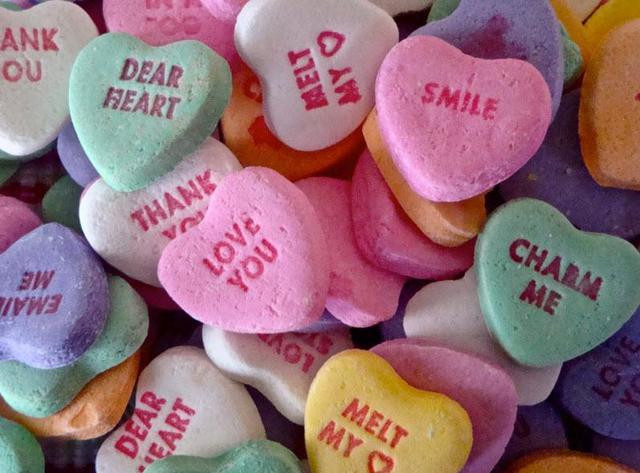 Click to enlarge
The Monthly Dividend Payers
I now have 20 monthly paying REITs in my coverage universe. I recently added Bluerock Residential (NYSEMKT:BRG) and I removed Inland Real Estate (NYSE:IRC) since the company recently announced it was being acquired by DRA Advisors (for $2.3 billion). As you can see below, there is a wide range of monthly payers ranging from under $100 million (in market cap) to over $14 billion.

Click to enlarge
There's also a wide dividend yield range with Realty Income being the lowest (at 4.2%) to Armour Residential (NYSE:ARR) paying the highest (at 21.3%). Note that the REITs shaded in "dark green" are included in my monthly portfolio.

Click to enlarge
I have SELLs on a number of Equity REITs (all of those with an "x") and I would recommend staying away from them. Several of these on my "do not disturb" list include WHLR (see Dane Bowler's recent article here), LAND (see my article here), and GOOD (see my article here). I also wrote an article on Forbes regarding the issues weighing UDF done (read here).

Click to enlarge
The Mortgage REITs (or mREITs) have been hammered hard and I rarely recommend them, at least the common shares. I am in the process of writing a detailed article on the sector now but as you can see below, the performance has been brutal (based on the sample of monthly dividend payers).

Click to enlarge
Here's a snapshot of the 1-year performance for all monthly paying REITs:

Click to enlarge
Now, here's a snapshot of the results of my Monthly Dividend Portfolio (below). As you can see, the portfolio returned -10.79% (over the last 12 months), not impressive but double the performance of the mREIT payers (referenced). More importantly, the primary drivers for the negative performance was attributed to three REITs: CLDT (-34.12%), STAG (-30.17%), and WSR (-23.97%).
Here's how the mREITs have compared with my Monthly picks year-to-date:

Click to enlarge
I recently provided an update on CLDT HERE and WSR HERE. I plan to post an article today on STAG and I will post the link in the comment stream below.
In summary, pay close attention to the higher risk REITs as the alluring yields offer an enticing aroma of sweetness; however, upon closer examination, they could provide heartburn. (In my newsletter, Forbes Real Estate Investor, I provide in-depth analysis of over 100 real estate securities including a variety of risk management metrics).
Just like selecting chocolates, REITs can be tasty treats, but it's important to stay away from the not so appetizing gems that could keep you up all night. Message me and I'll provide you with a "sweetheart" special (yes, a discount) to my newsletter, just say you want the "sweetheart" REIT deal.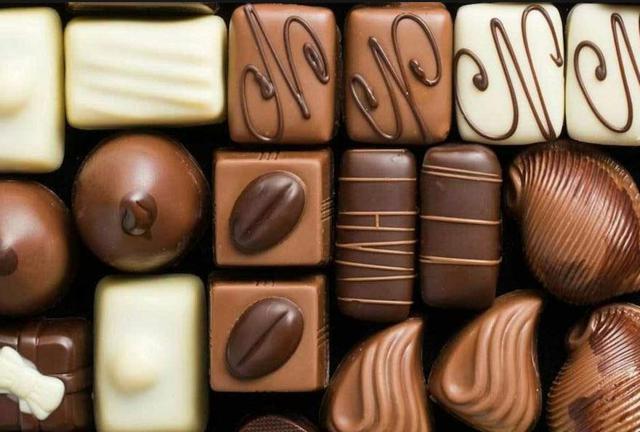 Click to enlarge
Author's Note: I'm a Wall Street writer, and that means that I am not always right with my predictions or recommendations. That also applies to my grammar. Please excuse any typos, and I assure you that I will do my best to correct any errors if they are overlooked.
Finally, this article is free, and my sole purpose for writing it is to assist with my research (I am the editor of a newsletter, Forbes Real Estate Investor), while also providing a forum for second-level thinking. If you have not followed me, please take 5 seconds and click my name above (top of the page).
The only guarantee that I will give you is that I will uncover each and every rock I can in an effort to find satisfactory investments that "upon thorough analysis promises safety of principal and satisfactory return. Operations not meeting these requirements are speculative." (Ben Graham)
REITs mentioned: (NYSE:CLDT), (NYSE:NYRT), (NYSE:LTC), (NYSE:O), (NASDAQ:LAND), , (NYSE:EPR), (NYSE:APLE), (NYSE:STAG), (NYSEMKT:WSR), (NYSE:GNL), (NASDAQ:UDF), (NASDAQ:GOOD), (NYSEMKT:IRT), (NASDAQ:WHLR), (NASDAQ:AGNC), (NYSE:JMI), (NYSE:OAKS), and (NYSE:ORC).
Disclaimer: This article is intended to provide information to interested parties. As I have no knowledge of individual investor circumstances, goals, and/or portfolio concentration or diversification, readers are expected to complete their own due diligence before purchasing any stocks mentioned or recommended.
Disclosure: I am/we are long O, DLR, VTR, HTA , STAG, GPT, ROIC, HCN, OHI, LXP, KIM, WPC, DOC, EXR, MYCC, BX, TCO, SKT, UBA, STWD, CONE, BRX, CLDT, HST, APTS, FPI, CORR, NHI, CCP, WSR, CTRE, WPG, KRG, SNR, LADR, HCN, HCP.
I wrote this article myself, and it expresses my own opinions. I am not receiving compensation for it (other than from Seeking Alpha). I have no business relationship with any company whose stock is mentioned in this article.