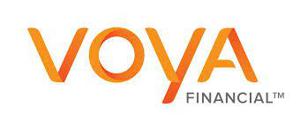 Voya Financial, Inc. (NYSE:VOYA) is a Asset Management company with revenue of $11.87B and a market cap of $6.28B. Enterprise value of the company is $14.45B. The total market value of the company's equity puts it in the Mid Cap category. Based on comparable value metrics and multiples, this stock may be undervalued.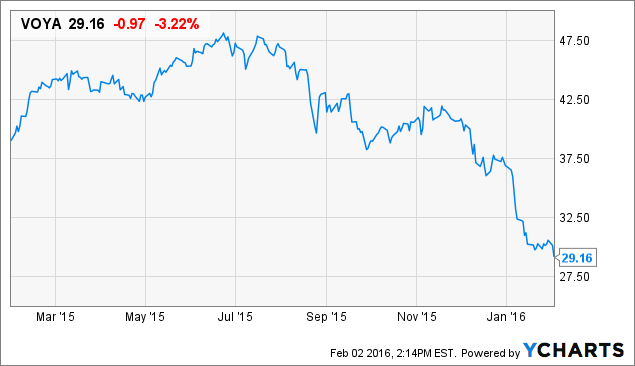 Weakness in the stock could be related to 3rd Q Non-GAAP EPS of 42 cents, which missed guidance of 79 cents due to an "actuarial blip." Fourth quarter earnings are expected to be released February 10th. The current analyst median target on the stock is $43. The company has also just received an upgrade from Bank of America Merrill Lynch last week.
Valuation

The trailing P/E ratio is simply price divided by historical earnings. The value proposition is evident from the extremely low trailing PE of 3.61. As a value stock, this stock fits the mold with a low PE of 8.72. The forward P/E ratio is simply price divided by forward-looking estimates of earnings. Many investors like this ratio more than the trailing PE.
One of the easiest measures of value is the price to book ratio, which shows a stock's price divided by book value per share. Low P/B ratios indicate a value stock. The company's stock currently has $66.35 in book value per share. With a low P/B ratio of 0.45, investors might call this a deeply undervalued stock.
Value investors sometimes look at the Price to Earnings Growth Ratio (also known as the PEG ratio). Because this ratio takes into account earnings growth, it may give a more complete picture of value. Stocks trading at a PEG ratio of 1.12 can be considered priced in-line with the market.
Technical Perspective

Technical price trends help an investor determine the best times to buy and sell a stock. The 52-week low is $28.96 and this stock is trading 4.04% above that price at $30.13. In the past 52 weeks, the stock traded as high as $48.3 and the current price level is 37.61% lower than that high. Currently the stock trades below the 20 day moving average ($31.54), 50 day moving average ($35.93), and 200 day moving average ($41.67). This is an indication that oversold conditions in the market have had a dramatic impact on this stock's price. If a stock trades at the bottom of their 52 week range that doesn't always mean it is a bargain. Further, stocks trading near the top of their 52 week range aren't necessarily overvalued.
Fair Price Target
Book value per share is $66.35. Other financial sector companies, like AIG, are trading at a closer to 0.7 P/B. A fair near-term price target of $46 would provide the equivalent valuation. In the long-run, normalized interest rates may help the company push earnings higher and maintain a higher valuation against book value.
Disclosure: I/we have no positions in any stocks mentioned, and no plans to initiate any positions within the next 72 hours.
I wrote this article myself, and it expresses my own opinions. I am not receiving compensation for it (other than from Seeking Alpha). I have no business relationship with any company whose stock is mentioned in this article.