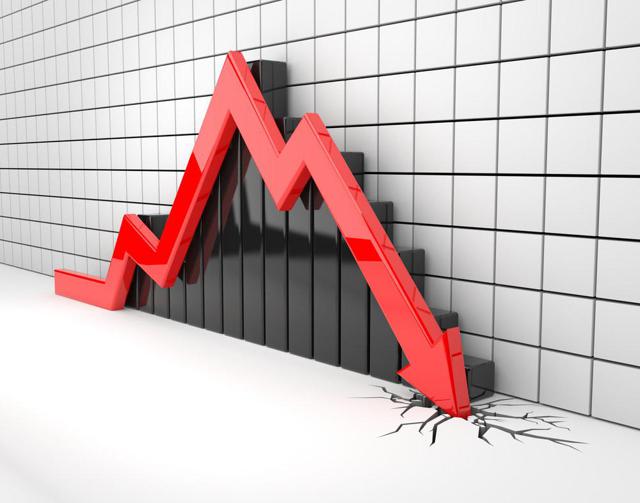 After being saved from near bankruptcy by its French partner Air Liquide in 2013 Plug Power's (NASDAQ:PLUG) share price went on a seemingly unstoppable ascent that picked up even more steam when the company announced a major "milestone order from Wal-Mart (NYSE:WMT) for multi-site hydrogen fuel cell deployment" on February 26, 2014. Fueled by the momentum crowd PLUG's already elevated share price went from $4.41 at the date of the Wal-Mart announcement to an intraday peak of $11.72 roughly two weeks later. Management was smart enough to use the hype to successfully access the capital markets several times and put the company's long standing liquidity issues to rest for the time being.
Since then the share price has mostly languished and as of today at $1.70 is down roughly 85% from its peak levels and more than 60% from the date the transformational Wal-Mart deal was initially announced. So what went wrong ?
Looking at the growth picture there's seemingly little to complain about as annual revenues increased by almost 150% in 2014 and another more than 50% in 2015. Management already guided for another 50% increase in 2016 despite the numbers getting larger.
Also the number of GenDrive units deployed has grown by more than 160% from the end of FY13 to over 10,000 at the end of FY15.
In addition the Wal-Mart deal turned out to be much bigger as initially expected as the company has now converted 25 Wal-Mart distribution centers with another 11 already projected for 2016.
Moreover the company has also managed to acquire some new high profile customers over time with Nike (NYSE:NKE) and Home Depot (NYSE:HD) perhaps the most prominent among them. Plug Power has also won repeat business with some of their early adopters like for example Volkswagen, BMW and particularly Kroger (NYSE:KR).
Plug Power also significantly expanded its product offerings from simply providing its fuel cell-based GenDrive battery replacement kits to a full suite of services named GenKey including the installation of hydrogen infrastructure and fueling systems (GenFuel) and the ongoing servicing of the currently more than 10,000 units in the field (GenCare).
Lastly the company has recently established a captive financing arm named Plug Power Capital in order to address their customers' ever growing demand for lease financing solutions. This new offering has been branded "GenFund".
So obviously progress has been made on many fronts but clearly the stock has fallen from grace since that crazy days in early 2014. Again - what went wrong at PLUG ?
Before digging deeper into potential management and operational issues it is important to note that the company's share count has ballooned by roughly 130% since the end of 2013 (from 76 mln to 177 mln as of the end of Q3/FY15) mainly due to the above mentioned series of capital raises in the first half of 2014. So clearly dilution has been an issue but not the main reason for the share price to move back down again.
In fact the real problem causing most of the share price disaster has been management's (or better say CEO Andy Marsh's) ongoing inability to accurately forecast the business with a long standing habit to overpromise on the company's targeted business objectives.
For example:
For 2014, Mr. Marsh initially guided for revenues of $70 million, gross margins of 25% and EBITDA margin of 5%. Later, the revenue number was even raised to $75 million just to be taken down again in November to $70-75 million but the company, in fact, ended the year with annual revenues slightly below $65 million and negative gross and EBITDA margins.
In August 2014, Andy guided for the "service business to be profitable early next year" and predicted service margins could reach 15-20% by Q3/FY15. Service margins were still negative by 20.5% in Q3/FY15 and are projected to remain negative in FY16.
In January 2015, Mr. Marsh initially set a revenue goal of $120 million for FY15 but this was taken down to "in excess of $100 mln" just three weeks later. Breakeven EBITDAS was projected for Q4/FY15.
In addition to continuously performing far below many of the targets management laid out at the beginning of each fiscal year new, serious issues surfaced over time.
For example:
At the end of FY14 management revealed that a material amount of already shipped GenDrive units could not be recognized as revenue during the quarter given their involvement into sale and lease back transactions. It later emerged that the company was forced to provide operating leases mainly to Wal-Mart and in order to recognize the revenues upfront and unburden the cash flow impact had to enter into associated sale and leaseback agreements with M&T Bank. Unfortunately M&T Bank in order to limit counterparty risk demanded Plug Power to collateralize each deal by immediately delivering the proceeds into escrow thereby essentially negating the intended cash flow relief for PLUG. With every new Wal-Mart deployment the company was forced to restrict more cash and at the end of 2015 the unrestricted cash balance was down to just $65 mln. The issue remains unresolved as of today but management has repeatedly promised a much needed solution as otherwise the company would run out of unrestricted cash at some time in H2/FY16.
For already some time the company has been challenged by ongoing pre-mature failures of fuel cell stacks sourced from Ballard Power (NASDAQ:BLDP). After initially downplaying the issue on a couple of conference calls management on the Q3/FY15 conference call finally admitted to the requirement to exchange these stacks over the next six to eight quarters at an estimated average cost of $1 mln per quarter (this calculates to thousands of units with faulty stacks being still in the field). On the recent business update call management even hinted to the possibility of taking a respective charge to the company's year end results. In addition the reliability of the company's GenDrive units even after recent material improvements continues to lack the performance of conventional equipment essentially negating large parts of the technology's value proposition.
While the company has grown revenues quite nicely over the last two years actually ALL of the revenue growth in FY15 and even more was derived from Wal-Mart as the company's business with other customers was in fact down. Through the first nine months of FY15 a whopping 56.7% of the company's revenues were related to Wal-Mart. In FY16 PLUG won't have the benefit of another material expansion of the Wal-Mart business relationship as the number of distribution centers to be converted is projected to grow by only 10% to 11 (up from 10 in 2015). So with Wal-Mart related product revenues to be up just slightly the company will have to engineer a large turnaround in its business with other customers to live up to its FY16 revenue guidance. In addition management has provided another set of highly ambitious business objectives on its recent business update conference call. Lastly the company's FY16 bookings guidance is pointing to a deceleration in Plug Power's growth rate going forward despite management stating otherwise on the call.
The company's recent entry into the European market looks like a difficult task given the entirely different environment overseas. A rather small part of three-shift operations, superior lead-acid based equipment and a faster adoption of lithium-ion based products do not bode well for the company's plans to become a relevant player in Europe over time.
Based on the issues listed above I have been one of the biggest bears on the company for quite some time now and have published several detailed articles on the multiple challenges the company is facing. Obviously the majority of institutional investors is sharing some of my concerns as their already low ownership of below 20% has come down even further as of late to currently 17.6% which is in fact slightly lower than the current short interest in the stock.
Also many retail investors have given up on the stock mostly because of the ongoing mostly poor execution against the targets laid out by management.
So what has to happen to convince investors (and me) that Plug Power will not only overcome its current challenges but also thrive in the future to become the $500 mln annual revenue company by 2020 CEO Marsh has envisioned for quite some ?
First and foremost management will finally have to internalize an adequate management of investor and equally important analyst expectations going forward. Unfortunately the targets already set for FY16 look again overly ambitious on many aspects. For example the company doesn't need a revenue growth rate of 50% to get to its $500 mln revenue target by 2020. A somewhat lower bar set at the beginning of each year would finally prepare the ground for some material overachievements going forward.
Be more transparent with analysts and investors. While the slide deck provided alongside the recent business update conference call was a nice step in the right direction the company could still provide more detailed information regarding for example their different GenDrive product classes and their associated margins and service costs.
Try some honesty instead of downplaying material issues like for example leasing and stack failures while perhaps still hoping to put them to rest on the quiet. A one-time investor disappointment is still better than to rehash an issue several times with the shares most likely getting punished each time the problem resurfaces.
Take those year-end earnings charge related to stack replacement requirements as this move would greatly benefit the company's service gross margins going forward. Make sure that the number will be appropriate or better even higher.
Finally put those leasing concerns to rest as soon as possible. Present a solution that finally relieves the company from restricting more and more of its remaining cash balance. Or even better arrange a deal that will free up most or all of the already restricted cash balance. Show investors that Wal-Mart is willing to work with you on the issue. Avoid a highly dilutive capital raise.
Finally execute flawlessly against ALL of the ambitious targets laid out in the most recent conference call and perhaps even come up with some upside surprise. Bring up those GenDrive product margins to 35% during FY16. Try to approach break-even levels on service margins - this would not seem to be out of reach after taking the above mentioned charge. Deliver some upside to your initial bookings target in order to dispel concerns about your longer term growth rate.
Re-ignite your business with other customers than Wal-Mart in order to achieve the ambitious FY16 revenue guidance. Perhaps there has been some distraction during FY15 due to a large part of the company's resources being initially directed to the Wal-Mart launch. Allocate more resources to the rest of the business and strengthen your new customer acquisition efforts. Announce some large new multi-site deployments. Strike more conversion deals. Diversify your customer base and lower the dependence on Wal-Mart.
Show some major progress in Europe by focusing on the few industries best suited for your product offerings (e.g. food, frozen food, logistics, auto manufacturers). Leverage existing US-customers originally based in Europe (e.g. BMW, Volkswagen, Mercedes). Sign an anchor customer for a large size, multi-site commercial deployment probably even with the inclusion of converting existing units.
This time finally arrive at break-even levels at the end of Q4. Perhaps try to even generate a little positive cash flow during this all important quarter.
Show the investor community your commitment to the company's success by buying a sizeable amount of shares for your private accounts in the open market.
Continue to prudently manage the expectations of the investor community. Forecast conservatively even when riding on a wave of success otherwise it could prove to be short lived once again.
Execute against the points stated above and you will end up FY16 being a better company having a much better standing with investors - and a much higher share price of course.
And of course I would finally be convinced that PLUG has overcome the issues of the past and will indeed be a profitable, nicely growing company well into the future.
In this spirit: GO, PLUG !
Bottom line:
Despite sizable growth rates and increasing margins the company's share price continues to languish due to a variety of issues discussed above. It's now up to management to ultimately execute against all of the ambitious targets laid out in the most recent conference call and to better manage the expectations of the investor community going forward. Should management indeed successfully accomplish this huge task the company's shares will finally regain some sizable momentum. Just because I continue to remain skeptical it does not mean it can't happen.
Disclosure: I/we have no positions in any stocks mentioned, and no plans to initiate any positions within the next 72 hours.
I wrote this article myself, and it expresses my own opinions. I am not receiving compensation for it (other than from Seeking Alpha). I have no business relationship with any company whose stock is mentioned in this article.
Additional disclosure: I trade PLUG.