I recently received a request to take a deep dive into closed-end funds, or CEFs, with a specific focus on real estate investment trusts, or REITs. A number of readers specifically asked about the Nuveen Diversified Real Asset Income Fund (NYSE:DRA). With an over 11% market yield, I can understand why. However, this isn't a pure REIT fund and it isn't your typical CEF, either. There's a lot going on under the covers that you really need to understand if you are going to buy in here.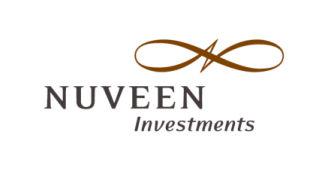 A new fund
The first and perhaps most important piece of information about DRA is that it's a relatively new fund, having come public in late 2014. I've written about it once before in relation to a similar fund offered by the same sponsor, Nuveen Real Asset Income and Growth Fund (NYSE:JRI). At that point, Nuveen had set up a share buyback to reduce the discount of DRA. JRI, at that time, was trading at a narrower discount. My argument was that investors should at least look into the possibility of switching between the two names.
The performance of the two funds over the past year is interesting in light of my hypothesis. For example, DRA's net asset value, or NAV, return was a loss of around 7.7%. Its market price declined a similar amount. JRI, meanwhile, saw its NAV decline nearly 12.5% and its market price tumble about 22%. Since DRA didn't actually go up, despite the buyback effort, it appears more likely that investors started to rethink the risks associated with JRI. That, in turn, brought JRI's discount down to DRA's level. I can't exactly call that a win.
But that brings up the question from readers about DRA. But what is DRA?
Simple idea, complex reality

The logic behind DRA is pretty simple, it's a diversified portfolio of securities issued by companies that own hard assets. REITs are a core focus, but the fund also invests in infrastructure assets, which can include things like pipelines, utilities, airports, seaports, and even health care companies that own their own facilities. So there's a lot more than just REITs in this portfolio and I wouldn't consider DRA an apples to apples comparison to a fund like Cohen & Steers Total Return Realty Fund (NYSE:RFI).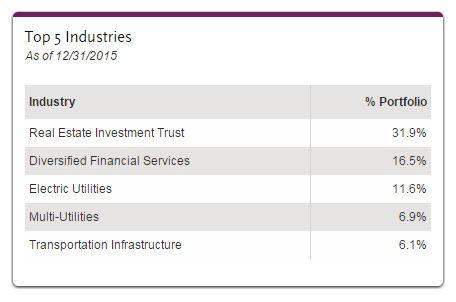 But there's more to DRA than just the areas in which it can invest. DRA can also invest broadly across the capital structure, including stock, debt, preferred stock, and it can even purchase whole loans. That last category was a larger focus at one time, and the management team is reducing its exposure there. But whole loans still made up around 15% of the portfolio at the start of the year. By comparison, stocks were nearly 37%, preferred stocks were around 26%, and bonds were about 14%.
It's also worth noting that DRA has the freedom to invest globally. So it not only owns REITs with properties around the world, but it also owns a company that runs an airport in Australia. And that's just one example of a foreign holding. There's nothing wrong with investing in hard assets in other countries, but you need to know that 30% of the portfolio is invested in foreign lands.
Basically, this is a pretty diverse fund with what I'd consider some risky assets mixed with more conservative fare. Unfortunately, with such a short history, it's still kind of hard to get a read on what the long-term impact of that will be. But don't go into DRA without a clear understanding that there's a lot going on under the covers.
As if that weren't enough, DRA can also make use of leverage. At this point, the fund's leverage is about 30%. That's a great thing when markets are flat or going up. Income earned above the cost of the debt can get passed on to shareholders. A high level of current income is the fund's primary objective (long-term capital appreciation is the secondary goal). And in up markets leverage amplifies returns. However, in down markets, losses are exacerbated. So this is another piece of the puzzle of which you'll want to be mindful, particularly since markets are fairly volatile today.
Leverage also has an impact on the cost of running the fund. The fund's expense ratio is about 1.6%. According to Nuveen, around 40 basis points of that is directly related to interest expenses. All in, it isn't a cheap fund to own - but with so much going on within in the fund I can understand the elevated expenses to some degree.
The all-important yield

Which bring us to the likely reason why income investors are interested in DRA, an over 11% market yield. That's pretty hefty and clearly tempting. However, there's a lot of portfolio risk going on to get there, in my opinion. And, more importantly, it's really too soon to tell if the fund can support that payout over the long term.
On that score, it's worth pointing out that the fund's monthly distribution was lowered slightly in January from December. More important, that's after a generally rising dividend since inception. So, yes, the distribution is large, but it could be headed lower over the near term. It's hard to support a 10%+ yield in a good market, let alone one that's been heading south. And despite the secondary objective of long-term capital appreciation, paying out 10% or more in distributions suggests that all of your return will come from that disbursement.
It's too soon for me to say that I like or dislike DRA, there's just not enough history. However, one thing I can say with certainty is that this is a fairly complex fund and there are some notable risks in the portfolio. So, for conservative investors, I'd suggest extreme caution here. I'm not saying it's a bad fund, only that any investor who decided to step in here really needs to understand and be comfortable with what DRA is doing. I don't think risk-averse investors will be.
Disclosure: I/we have no positions in any stocks mentioned, and no plans to initiate any positions within the next 72 hours.
I wrote this article myself, and it expresses my own opinions. I am not receiving compensation for it (other than from Seeking Alpha). I have no business relationship with any company whose stock is mentioned in this article.