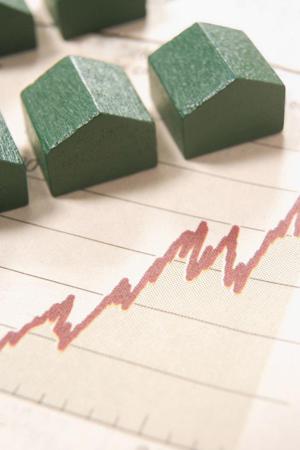 Every so often certain market conditions line up to create what we call a perfect storm. We are not there yet, but like a weatherman, the conditions are presenting themselves to provide the energy for this event to happen.
Thanks to the Federal Reserve Board for raising the Federal Funds Rate in December that will allow banks and REITs and other financial companies to charge more for money. This increased income is part of the equation.
Stock prices are falling with every downward move of oil prices on the world market. Oil is currently in the high $20s and low $30s and expected to fall through the $20s. As stock prices fall the buyer's price creates a profitable buy-in point.
Going back to banks and REITs, with the increase in interest rates, even just ¼ of 1%, the higher earnings on the top line will push more profits to the bottom line. That means the value of the stock will go up, and/or companies could pay higher dividends. For bank stocks, the banks will not raise the dividend as fast to meet the profit margin, so we expect the stock values to climb. Any increase in the dividend would be greatly cheered by investors. With the REITs, because they are required to payout the profits, we could see dividends increase more quickly, which would drive stock prices up from the buying of stocks on the market.
Before we recommend a buy in we need to consider more market factors that will drive the prices up and down. Oil crude prices are the first and biggest concern right now. If the oil market continues as is, with over-production and no end in sight for price stability the oil could drop to the low $20s, and into the teens if the supply gets so full there is no place to hold it. It is likely an event will occur before that and prices will find some stability.
4th quarter reports being released now are not showing any signs of profits from increased interest rates because the rate just occurred in December. But 1st quarter's results that will be released in April-May will be the target of the first increases and catalyst to push prices higher.
Investors are tired of prices being depressed and looking for new opportunities to regain their losses from January. The description of opportunity will create over-buying in volume and price, leading to a pull back after each company's ex-dividend date. I have a list of very strong candidates for the increase in dividend that will lead to the stock price climbing.
Banks I think will do the best will include: Bank of America (NYSE:BAC), JPMorgan Chase & Co (NYSE:JPM) and Citigroup (NYSE:C). REITs that should do very well include: Western Asset Mortgage Capital Corp. (NYSE:WMC), American Capital Agency Corp. (NASDAQ:AGNC), New York Management Trust (NASDAQ:NYMT), Five Oaks Investment (NYSE:OAKS), Orchid Island Capital (NYSE:ORC) and Dynex Capital (NYSE:DX).
The 3 banks are poised well with lending at higher rates and continuing with strong customer deposits to earn additional income from the higher rates. Bank of America and Citigroup are undervalued and this will help release some additional value in their stock prices. Citigroup is also tied more to the world of finance, and that is the one slight drag, pushing it to my third pick.
The REITs are wide open with all REIT losing value over the last 2 years due to the large hedge funds they held to protect from increasing interest rates. Now that the first rate increase occurred and the money managers saw the smaller effect than anticipated, they are investing more and will earn more each quarter. I anticipate all to see a 25-50% increase in their stock price by late summer after the second quarter's financial reports are released. This seems excessive, but they have been driven down by the Federal Reserve's actions and the current oil price drop. This could be the opportunity for investors to regain the value they have lost this year. We also anticipate the dividend increasing by 25-50% by the end of the year.
By macro-economic standards, 2016 is going to be a volatile year with less than a 10% gain in the market due to oil prices and many countries in a recession like China, Japan and Europe. Third world countries can not pull the world up, but the U.S. economy is plodding along at about 2% growth and many U.S. companies have produced profits each quarter. Banks and REITs will be a strong producer for investors this year, and maybe the best sector overall.
Disclosure: I/we have no positions in any stocks mentioned, and no plans to initiate any positions within the next 72 hours.
I wrote this article myself, and it expresses my own opinions. I am not receiving compensation for it (other than from Seeking Alpha). I have no business relationship with any company whose stock is mentioned in this article.
Additional disclosure: I anticipate taking a position in several of these companies over the next 3 months based on the information in the article.