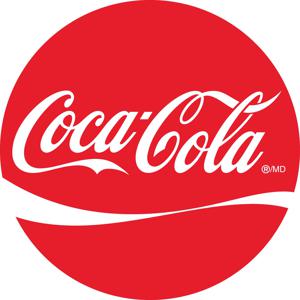 Back on October 28 2015 we published an article on Seeking Alphawhich focused on Coca-Cola's (NYSE: KO) appeal as a dividend stock. Since then, the company's shares are up by 0.5%, which is a much better performance than the S&P 500, which is down by over 7%. And with investors in Coca-Cola picking up a 3.1% yield (pro-rata) since then, their total return is relatively encouraging given the market turmoil which has been experienced.
While we're still optimistic about Coca-Cola's potential as an income stock, we're also bullish on its potential to deliver capital gains over the long term. In fact, we think that the following two catalysts have the potential to transform Coca-Cola's profitability and its share price.
Firstly, we think that Coca-Cola's investment in its products is set to positively catalyse its earnings in the coming years. For example, it recently announced the acquisition of a minority shareholding of 40% in Chi Ltd, which is Nigeria's leading dairy and juice company.
This provides Coca-Cola with a further platform for growth in Africa's largest economy and with there being the scope for further collaboration with Chi's owner, Tropical General Investments Group, Coca-Cola has the capacity to access new beverage segments and new geographies which could have a positive impact on its bottom line. Alongside its investment of $500m in Indonesia in 2014, this favorably positions Coca-Cola for long term growth across the emerging world.
Coupled with this expansion is an increase in investment in Coca-Cola's existing product line. For example, in 2014 the company ramped up its marketing spend (including a double-digit increase in media spend) so as to strengthen its already dominant position in its most important product categories. With Coca-Cola having the potential to increase volume in emerging economies and still having the prospect of a more favourable price/mix in the developed world, we feel confident in the prospects for revenue growth over the long run.
Secondly, we think that Coca-Cola's profitability will be positively catalysed by its improving operational structure. In fact, Coca-Cola is in the midst of a major transitional period which will see costs cut and efficiencies generated; both of which should boost its net profit.
For example, it has a plan to deliver $3bn in incremental annualised savings by 2019, with over half of those savings being derived from becoming more efficient in how the company produces and distributes its products. And with marketing spend also expected to become more streamlined and efficient, as well as a reduction in operating expenses, Coca-Cola's margins are likely to rise significantly moving forward.
Coca-Cola has also changed its operational structure with regard to franchising. It is currently undertaking a refranchising process which will see it transfer company-owned bottling plants back into the ownership of private operators. This should enable Coca-Cola to concentrate to a greater extent on building its brands and running a global system of bottling partners.
Alongside this is a plan to reduce the size of Coca-Cola's multiple organizations across the globe, which should lead to a more nimble and faster-moving business which can better and more quickly respond to changing consumer tastes. We think this will lead to even greater efficiencies as well as a simplified structure which could impact positively on sales and profit growth in the long run.
As a result of the above two catalysts which focus on increasing sales and reducing costs, we think that Coca-Cola's share price will continue to outperform the S&P 500 in the long run. However, with the company's shares trading on a forward P/E of 20.8 versus 15.9 for the wider index, upward rerating potential may be somewhat limited. This is further heightened by the fact that Coca-Cola is forecast to increase its earnings by just 3% in the 2016 financial year. As a result, we think that its shares may struggle to post spectacular gains in the coming months as the changes it is seeking to make begin to be implemented.
But, with the prospect of resilient earrings growth in the long run resulting from the aforementioned two catalysts, we think that Coca-Cola remains a top notch growth play. Furthermore, with Coca-Cola still yielding 3.1% versus 2.3% for the S&P 500, it continues to offer excellent income potential, too.
Disclaimer: This article is in no way a recommendation to buy or sell any stock mentioned, nor should it be considered financial advice. These are only the author's personal opinions and you should do your own research.
Disclosure: I/we have no positions in any stocks mentioned, and no plans to initiate any positions within the next 72 hours.
I wrote this article myself, and it expresses my own opinions. I am not receiving compensation for it (other than from Seeking Alpha). I have no business relationship with any company whose stock is mentioned in this article.