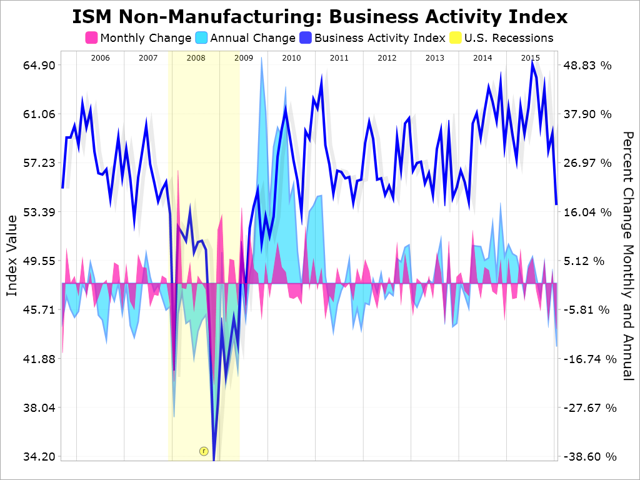 On Wednesday, the Institute for Supply Management released their latest Non-Manufacturing Report on Business indicating that service-related business activity slowed notably in January, with the overall non-manufacturing index falling to 53.5 from last month's reading of 55.8.
At 53.9, the business activity index has significantly worsened since last month, falling 12.36% below the level seen a year earlier - the largest annual decline seen throughout the entirety of the current expansion.
It would appear from the report that service providing activities may be following manufacturing into a period of notable, likely recessionary, weakness.