Fears surrounding the Chinese outlook and increasing capital outflows have been major contributors to deteriorating risk appetite so far in 2016. China's reserves data for January, due within the next few days, will be extremely important for international confidence with any decline much above US$100bn likely to trigger another severe bout of market turbulence and risk aversion. A much smaller drop in reserves would trigger an immediate sugar-rush rally in risk assets, although this could fade quickly.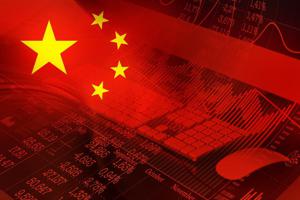 China reported its December reserves data on January 7th and sparked a fresh frenzy of fear and speculation. The data recorded a monthly reserves decline of US$108bn to US$3.33trn following a US$87bn drop for November. The sharp drawdown increased fears over capital outflows and an increased risk of yuan devaluation which would intensify global deflation fears. The Bank of Japan's move to negative interest rates has also increased fears over further escalation in global currency wars with Beijing under more intense pressure to devalue the yuan.
Reserves in excess of US$3.0trn might still seem more than sufficient, but they have fallen from a peak close to US4.00trn in June 2014 and estimates from the International Monetary Fund suggest that China needs reserves of at least US$2.8trn to maintain a position of safety on a measure of reserves adequacy. It doesn't take much working knowledge of math to work out that monthly reserves declines in excess of US$100bn would not be sustainable much beyond mid-2016.
If, however, China can weather the immediate storm, the pace of outflows should tend to slow from late in 2016 as a substantial proportion of existing un-hedged dollar borrowing is likely to have been repaid. A weaker yuan at a time of stronger growth in the U.S. and eurozone would pose much lower risks to the global economy and would leave markets more sanguine over the impact.
Anecdotal evidence suggests that intervention may have faded to some extent during the first half of January, but probably intensified once again in the second half of the month as the PBOC defended the yuan more aggressively and this will have drained reserves rapidly.
There has been a significant stepping-up of rhetoric from the Chinese government against devaluation pressures. Late in January, for example, the overseas edition of the People's Daily published a front-page article titled 'Declaring war on China's currency? Ha,ha'. The text issued a warning that a 'Soros' war on the renminbi and Hong Kong dollar cannot possibly succeed - about this there can be no doubt'.
The strongly-worded rhetoric, which would not have been out of place coming from Pyongyang, suggests that Chinese authorities are extremely alarmed over capital outflows and the risk that domestic investors will look to push even higher amounts of capital overseas. Such a warning could be counter-productive and destabilize confidence further.
More recently, there has been talk of major hedge funds increasing their bets against the yuan. The Wall Street Journal carried an article noting that funds such as Hayman Capital Management and Greenlight Capital held heavy option positions against the Chinese currency. There is nothing funds like more than taking on monetary authorities looking to defend a currency peg and the yuan battle has clearly entered a new phase which will have crucial global implications.
The Bank of Japan's (BoJ) move to introduce negative interest rates and effectively engage in competitive devaluation will increase the pressure on China's export sector and increase internal demands for a weaker yuan to support competitiveness. The BoJ decision has increased the cost to China of not devaluing its currency and has also made it more difficult to defend the yuan. As the next line of defence, there is a strong probability that capital controls will be introduced to stem capital outflows.
Reserves data for January will, therefore, be extremely important for underlying confidence. Another reported decline of over US$100bn would certainly undermine confidence while any figure close to US$150bn would trigger a further spasm of fear surrounding the Chinese outlook and also lead to another severe bout of global risk aversion.
The situation will be complicated by uncertainty surrounding the possible use of derivative contracts to temporarily mask the extent of reserve declines, and thus, relief on a lower than expected figure could prove short-lived.
The situation is uncertain enough already, but to add spice to the situation, there is no set release date and investors will become increasingly uneasy if no data is forthcoming. To add even further uncertainty, the lunar new-year will be celebrated on February 8th and the Chinese equity markets will be closed throughout that week.
Any release of reserves data just before the holiday period would create major uncertainty surrounding the domestic impact and reaction which would further unsettle international confidence. A delay in releasing the data would also be very damaging for investor confidence.
Disclosure: I/we have no positions in any stocks mentioned, and no plans to initiate any positions within the next 72 hours.
I wrote this article myself, and it expresses my own opinions. I am not receiving compensation for it. I have no business relationship with any company whose stock is mentioned in this article.