Recall last year I had stated that I was simply wrong about the controversial American Capital Mortgage (NASDAQ:MTGE) being among the best of the best in the mREIT space. It had first earned its spot on the best of breed list based on the company's strong history of solid key metrics and multiple competitive strengths. After declining key metric results, pressured income and a falling book value, the dividend was cut. On top of several losing quarters in a row, this turned the tide. The company has been struggling all year long. But are things about to turn around? Well anyone following my work knows that I have previously predicted a slowdown in prepayments for companies reporting their Q4 reports. So far, this has mostly been true. After downgrading the name almost a year ago, I want to take another look, especially in light of my expectation of an improving
With the stock now down over 25% since I downgraded it, is there any value here? There may be some light at the end of the tunnel. Shares currently trade at $13.60, down from the $18.39 when I swallowed my pride and said I got it wrong. It is not just that the company itself has been underperforming, the entire sector has been a complete disaster. It has not lived up to expectations and has underperformed several key peers for the last 5-6 quarters.
Based on prior earnings the former dividend of $0.50 could have been afforded, but it's tight. In Q2 2015, it had a net loss of $41.1 million, or $0.80 per common share. What's important to look at is there was $0.52 in net spread and dollar roll income per common share, which is one reason the dividend is presently "safe," but it does not leave much for other financial obligations. It also is important to note that this $0.52 excludes $0.03 per common share of estimated catch-up premium amortization benefit due to changes in the projected constant prepayment rate. Then in Q3 2015, and the dividend was cut down to $0.40, sending shares The company was able to cover its dividend with $0.51 in net spread and dollar roll income per share. So while dipping slightly quarter-over-quarter, the dividend was covered in this respect. Now Q4 earnings are out. It reported a net loss for the quarter of $6.6 million, or $0.13 per common share. This time, the company says a $0.01 quarter-over-quarter improvement to $0.52 in net spread and dollar roll income per common share, excluding estimated "catch-up" premium amortization benefit. So the dividend looks comfortably covered.
Book value took another hit. It dipped from $19.93 per common share as of September 30, 2015 to $19.66 per share. The book value bleeding slowed for most companies and clearly this pattern held here. But you do the math. Trading at $13.60, the stock trades at a massive $6.06, or 30.8% discount-to-book. This discount has been steady. I will add that this discount is among the highest in the sector, and the discount has widened the last few quarters. Normally, I say these discounts mean the market is pricing in bad news or worsening expectations, but I don't think there is another cut coming. At least, not based on the earnings this quarter. But the market is pricing in continued book value erosion. That said, this discount probably is worth taking a stab at for a long-term position. But do so cautiously and stay on top of the company's moves.
Now what about those key metrics? I mentioned the constant prepayment rate prior. Well it has been on the rise, just like the sector as a whole. However, I did think that prepayments would subside a bit this quarter. This was the case for American Capital Mortgage. Its constant prepayment rate fell to 9.0% from 11.0% and is even down from Q2's 10.2%. This drop normally will help the spread and net interest income. In Q4, the net interest rate spread did indeed improve to 2.45% from 2.27%.
Of course, the earnings as a whole are what matter at the end of the day and they are still shaky in this challenging environment which although positive, led to negative economic returns for the year. We saw rates that moved with volatility early in the quarter and the company's hedges were ill-positioned. Gary Kain, President and Chief Investment Officer stated:
"Despite the headwinds of higher interest rates and wider MBS spreads during the fourth quarter, MTGE's total economic return was a positive 0.6%, as our net carry and accretion from share repurchases more than offset unrealized portfolio fair value declines and net servicing losses. Additionally, subsequent to year-end, we successfully closed a transaction to sell the majority of our servicing operations and are in the process of transitioning to a servicing oversight platform for our retained MSR portfolio. We expect this repositioning to improve our operating results related to MSR significantly over the course of the year. As we look ahead into 2016 we believe it is increasingly likely that the combination of slower global economic growth, low commodity prices, adverse currency moves and the reversal of the flow of funds from sovereign wealth funds and some central banks will negatively impact U.S. economic growth and inflation expectations. Against this backdrop, we believe the Federal Reserve's ability to continue to raise short term interest rates has been materially reduced. Moreover, we would expect conforming mortgage credit to be one of the best performers in the credit space as the underlying housing fundamentals remain solid. A more favorable interest rate outlook, combined with the enhanced earnings power of our portfolio due to wider spreads on both agency and non-agency assets, gives us reason to be optimistic about 2016."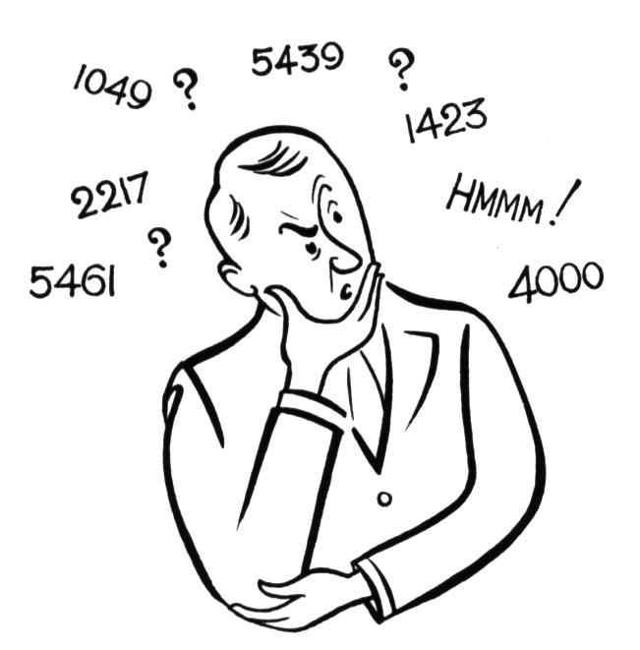 Click to enlarge
Source: Thinkstock.com
The latter half of that quote suggests the company may have truly some light at the end of this long dark tunnel it has been in. The dividend is safe for now and the company continues to transition its portfolio. While it was a bad 2015 for the sector as a whole, there are positives for the company. Home prices, delinquency rates and household formation are moving in the right direction. While the prepayments subsided, the recent interest rate hike could prompt another spike in prepayments so we need to be mindful of that. However, the moral of the story here is that at a 31% discount-to-book, we now have a dividend that is once again secure and the company is coming into a year where the economic backdrop is going to be favorable (or at least better than the last two years) for mREITs. Therefore, I am upgrading the name to a buy here.
Note from the author: Christopher F. Davis has been a leading contributor with Seeking Alpha since early 2012. If you like his material and want to see more, scroll to the top of the article and hit "follow." He also writes a lot of "breaking" articles that are time sensitive. If you would like to be among the first to be updated, be sure to check the box for "Real-time alerts on this author" under "Follow."
Disclosure: I/we have no positions in any stocks mentioned, and no plans to initiate any positions within the next 72 hours.
I wrote this article myself, and it expresses my own opinions. I am not receiving compensation for it (other than from Seeking Alpha). I have no business relationship with any company whose stock is mentioned in this article.