After an extremely volatile month with an abundance of news flow in the race to cure Duchenne Muscular Dystrophy, an update of the investment landscape is in order. DMD is a deadly genetic disorder that currently does not have a cure. The only current treatment options are corticosteroids, such as prednisone or deflazacort, which have been found effective in slowing the progression of DMD. After several recent setbacks and updates from a regulatory and clinical perspective, this article serves as a summary of potential investment opportunities for those looking to invest in a cure for DMD.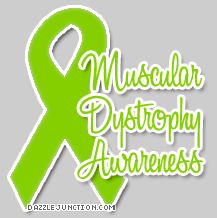 Overview of DMD
DMD is one of nine types of muscular dystrophy, which is characterized by muscle degeneration and weakness. It is caused by an absence of dystrophin, which is an essential protein in muscle cells. Symptoms generally start to manifest in young boys as early as three years old, typically through difficulty standing up or maintaining balance. Although greater understanding of DMD has led to some patients being able to live into their 30's or 40's, many often die in their 20's or even earlier, which just highlights the need to find a cure.
Given that strong muscles are required to help us breathe and pump blood throughout the body, it's not surprising that breathing complications and cardiomyopathy are common causes of death in DMD patients. Therefore, some of the treatments currently being developed specifically target the heart or respiratory system, while others are looking to alter the specific genetic defects.
What this ultimately means is that one specific treatment is unlikely to work for every patient (or possibly even a majority), and a combination of products will likely be needed. So despite an advancement or "breakthrough" of one company, each of the following will need continued funding to advance the development of their potentially lifesaving drug.
Investment Opportunities
The following companies are developing a treatment for DMD, listed from furthest along to the beginning stages of development. Since there are currently no FDA approved drugs for DMD, each treatment has been given fast track and orphan designation. It is estimated that DMD occurs in approximately 1 in 3,500 live male births, which equates to a total population of about 15,000 in the United States and 19,000 in the European Union.
BioMarin (NASDAQ:BMRN)
Lead candidate is drisapersen, which similar to Sarepta's eteplirsen, is an intravenous infusion designed to skip exon 51. BioMarin acquired drisapersen through its acquisition of Prosensa.
BioMarin suffered a major setback on January 14, 2016, when it received a Complete Response Letter [CRL] from the FDA for drisapersen. According to the company, the "FDA concluded that the standard of substantial evidence of effectiveness has not been met."
Extension studies currently ongoing will continue, although the company has not announced whether it will continue to seek approval for drisapersen.
About 13% of DMD patients may be candidates for exon 51 skipping therapy.
Sarepta (NASDAQ:SRPT)
Lead candidate is eteplirsen, which is an intravenous infusion designed to skip the exon 51 in the dystrophin gene. By skipping exon 51, the drug should correct the specific genetic mutation and restore the gene's ability to make a functional, though shorter, form of the dystrophin protein.
Sarepta had a huge setback on January 15, 2016, when an FDA Advisory Committee posted briefing documents that questioned the efficacy of eteplirsen. The advisory committee was ultimately postponed due to weather, and a new date has not been announced.
The PDUFA date is still scheduled for February 26, 2016, but this will obviously need to be rescheduled until after the Advisory Committee is able to convene.
About 13% of DMD patients may be candidates for exon 51 skipping therapy, although the company believes that up to 80% of DMD patients may be amenable to its other exon skipping therapies in development.
Santhera (OTCPK:SPHDF)
Lead candidate is idebenone, which is a synthetic derivative of the antioxidant CoQ10. The drug is not designed to be disease modifying in DMD, but instead delay the loss of respiratory function.
After successfully completing the "DELOS" phase 3 trial (with patients not using a concomitant glucocorticoid steroid), a comparative analysis of the respiratory outcomes with a natural history DMD patient cohort was completed in November 2015. Santhera believes it now has sufficient data to support an NDA filing with the FDA in Q1 2016.
Santhera is also preparing to conduct a new trial in DMD patients using glucocorticoid steroids in order to expand the potential label.
PTC Therapeutics (NASDAQ:PTCT)
Lead candidate is ataluren, which was conditionally approved in the EU in August 2014 under the trade name Translarna. Ataluren is a small molecule compound for the treatment of DMD caused by a nonsense mutation (nmDMD). Nonsense mutations create a premature stop signal in the translation of the genetic code contained in mRNA, which prevents the production of full-length, functional proteins.
In October 2015, the company reported that its 228 patient phase 3 trial did not show a statistically significant improvement in the 6 minute walk. Despite missing its primary endpoint, the company believed that the data would still be supportive of an NDA filing.
On January 8, 2016, PTC announced that it completed its rolling submission of an NDA to the FDA for Translarna.
About 13% of DMD patients are estimated to have the nonsense mutation causing DMD.
Pfizer (NYSE:PFE)
Lead candidate is PF-06252616, which is an infused anti-myostatin monoclonal antibody. Myostatin is a naturally occurring protein in muscles that helps control growth. Pfizer hopes that inhibiting myostatin will cause more initial muscle mass, which would help offset the loss associated with DMD and allow boys to retain their ability to function for a longer period of time.
Phase 2 trial was started in December 2014, with an estimated primary completion date of May 2018.
FibroGen (NASDAQ:FGEN)
Lead candidate is FG-3019, which is a fully human monoclonal antibody against connective tissue growth factor [CTGF]. CTGF is a central mediator of fibrosis, and elevated levels of CTGF are believed to cause skeletal muscle damage and decreased muscle strength.
On January 6, 2016, FibroGen announced that the first patients were dosed in its Phase 2 trial, which is expected to enroll up to 22 non-ambulatory patients who are at least 12 years old. The estimated primary completion date is June 2018.
Expected to help all DMD patients, regardless of the underlying dystrophin mutation.
Akashi (Privately Held)
Lead candidate is HT-100, which is a delayed release halofuginone small molecule designed to reduce fibrosis (scarring) and inflammation, along with promoting regeneration. Halofuginone is found in the root of a hydrangea plant called "chang shan", and blocks TH17 cells which play a role in the pathogenesis of inflammatory diseases.
On January 26, 2016, the company suffered a major setback after announcing that the enrollment and dosing in its clinical trial was suspended after a patient developed a life-threatening health issue. Akashi is working with the FDA to develop an investigational plan to better understand the possible causes of the serious health issue.
Expected to help all DMD patients, regardless of the underlying dystrophin mutation.
Catabasis (NASDAQ:CATB)
Lead candidate is CAT-1004, which uses the company's SMART linker technology to create a conjugate of salicylate [NSAID] and the omega- 3 fatty acid docosahexaenoic acid [DHA]. DHA is a naturally occurring anti-inflammatory, and when combined with salicylate, is designed to inhibit NF-kb. Activated NF-kb is believed to drive muscle degeneration and suppress muscle regeneration.
On January 25, 2016, the company announced positive results from its Phase 1 trial, with no safety signals, serious adverse events, or drug discontinuations. Part B (Phase 2) of the trial is expected to commence in H1 2016.
Expected to help all DMD patients, regardless of the underlying dystrophin mutation.
Summit (NASDAQ:SMMT)
Lead candidate is SMT C1100, which is an utrophin modulator. Utrophin is similar to dystrophin, but is switched off in maturing muscle.
On January 21, 2016, the company announced that it received regulatory approval in the UK to initiate a phase 2 trial enrolling up to 40 boys ranging from 5-10 years old. The 48 week open label trial will have a primary endpoint of change from baseline in MRI parameters related to fat infiltration and inflammation of the leg muscles. Initial 24 week results from a first group of patients is expected near the end of 2016.
The company expects to submit an IND application to the US FDA to also allow enrollment in the US.
Expected to help all DMD patients, regardless of the underlying dystrophin mutation.
Capricor (NASDAQ:CAPR)
Lead candidate is CAP 1002, which is a cardiac cell therapy from donor heart tissue infused directly into the coronary artery, and is designed to reduce cardiomyopathy in DMD patients.
The phase 1/2 trial is expected to enroll 24 boys, with an estimated primary completion date of May 2017.
Collaboration with Janssen biotech, a subsidiary of Johnson & Johnson (NYSE:JNJ).
Disclosure: I am/we are long CATB.
I wrote this article myself, and it expresses my own opinions. I am not receiving compensation for it (other than from Seeking Alpha). I have no business relationship with any company whose stock is mentioned in this article.
Editor's Note: This article covers one or more stocks trading at less than $1 per share and/or with less than a $100 million market cap. Please be aware of the risks associated with these stocks.