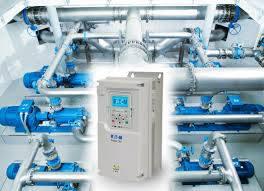 Industrial companies have faced challenges from the fresh wave of gloominess in the oil and gas industry combined with the strengthening of the dollar. As a result, their share price has declined significantly along with slowing earnings growth. Eaton Corp. (NYSE:ETN) is among those companies whose stock price has been suffering due to instability.
Its shares lost 24.8% of their price in the last twelve months. However, Eaton's end markets are not depressed and its business fundamentals remain strong with quite limited exposure to the oil and gas industry. In my opinion, this dip in share price presents an attractive buying opportunity for long-term investors.
Positive Financial Results
The company's end markets are not affected by the current volatility of commodity prices. In addition, each of the company's business segments continues to generate positive margin growth, despite the impact of negative currency translations on sales.
Eaton has generated strong results for the fourth quarter of 2015 as well as the fiscal year. It posted record segment margins of 16%, with better-than-expected earnings. For fiscal 2015, the company generated sales of $20.9 billion, which represents a decline of 7%, due solely to the blow of currency translations. Despite slow sales growth, its operating earnings per share stood increased at $4.30 from $3.75 in the last year.
This growth is an indication that Eaton's portfolio moves for margins and lowering costs are working. Moreover, with the growth in earnings, its cash generating potential also remains strong. Eaton generated free cash flow of almost 1.7 billion, which offers a lot of room to pay increasing dividends along with buybacks. ETN has planned to repurchase about $3 billion of shares from 2015 through 2018. I believe that the company's aggressive focus on lowering its outstanding shares will enhance its dividends and earnings in the coming quarters.
Business fundamentals
Eaton's end markets are not as strongly depressed as other companies' because it is much less influenced by the depressed oil and gas industries. Its negative 1% growth in organic sales is evidence of end markets that are only slightly depressed. Mildly negative organic growth is to be expected, in the face of the volatile business environment we have witnessed since the third quarter.
The primary painful spot for the company is its Hydraulic business segment, where both sales and earnings are declining sharply. This segment generates a significant portion of its sales from the agricultural industry and from sales of construction equipment in China. Due to falling prices of agricultural products, these companies are now reducing their agricultural equipment spending.
Eaton is working hard to restructure this segment to avoid further losses. The company has expanded its 2016 restructuring program in addition to the $145 million program it announced back in the second quarter of 2015. It is also looking to reduce its workforce and lower its overhead by closing several manufacturing plants.
Overall, we can say that the company's end markets are only slightly depressed, if we exclude the Hydraulic business segment. The rest of its organization is open to currency headwinds that are beyond its control, but these are always short term in nature so only pose a minimal threat.
In Conclusion
Eaton is a strong company with diversified end markets. The company is experiencing a bit of volatility from the agricultural sector, and from the strengthening of the dollar. Its two largest segments - Electrical Products and Electrical Systems and Services - which account for the majority of sales and earnings, look strong. Its cash position remains healthy enough to hope for potential dividend increases. The company's focus on buybacks will add more strength to its share price and dividends, as well as increasing its earnings per share. Therefore, the company's stock is presenting a buying opportunity on the dip.
Disclosure: I/we have no positions in any stocks mentioned, and no plans to initiate any positions within the next 72 hours.
I wrote this article myself, and it expresses my own opinions. I am not receiving compensation for it (other than from Seeking Alpha). I have no business relationship with any company whose stock is mentioned in this article.