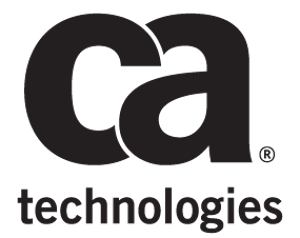 When CA Technologies (NASDAQ:CA) reported fiscal third quarter earnings last week it beat expectations for both revenue and adjusted EPS. The outperformance was driven by better than expected bookings and new sales as recent acquisitions powered Enterprise Solutions (ES) results. The company's efforts at driving organic and inorganic growth in ES is paying off. In particular, the company's recent Rally And Xceedium acquisitions are already benefiting from CA's scale as they grow new wins, expand seats with existing customers and improve seat retention. Organic sales growth in improving as well, with new sales up low-teens in constant currency during the quarter, ex-acquisitions. This level of new sales is crucial for the company returning to revenue growth. With the renewal rate in the low 90s, the company needs to grow new sales in excess of 10% in order to show overall revenue growth. Here is a look at the improvement in key metrics over the past 2 years.

Click to enlarge
Source: quarterly earnings press releases
While there is some lumpiness in bookings, the trend is positive and is being driven by growth in the ES business, which has posted constant currency revenue growth for two straight quarters now. Holding back overall revenue from flipping positive is the continued decline in the current revenue backlog. The company has continually said that the current revenue backlog will likely grow when "CA demonstrates multiple quarters of new sales growth while maintaining a low 90% renewal rate." The renewal rate took a hit in Q3 as a large customer transitioned off of mainframe in the quarter. This was expected and built into guidance but dropped the renewal rate to the mid-80s. Absent that I believe the current revenue backlog would have shown marked improvement, likely flat or positive. Also holding back the current backlog is the transition to a subscription-based revenue model. While the total backlog grew 5% in Q3, the weighted average duration of bookings extended to 3.76 years from 3.29 years a year ago. So while the company is growing bookings at a nice rate, it is also signing longer-term deals. So clearly there is still work to be done.
The company believes it can show modest revenue growth in FY2017. That implies continued momentum in the ES segment. Revenue growth will require CA to maintain a low 90s renewal rate while growing new bookings in the mid to high double digits. The current backlog will also flip positive as well in 2017 if this occurs. On the earnings call the company also highlighted that its pipeline conversion rates and win rates improved during the quarter while sales cycles shortened - these are all positives.
Valuation
Thanks to its high margin Mainframe Solutions (MS) segment margin, CA sports a very healthy operating margin in the high 30s. This allows the company to generate impressive free-cash-flow. It totaled $1.0B in the last 12 months, or nearly 25% of revenues. With $2.35B in cash and $1.96B in debt on the balance sheet the Enterprise Value sits at $11.08B. The current free-cash-flow yield is nearly 9.1% (11.0x EV/FCF). That is a healthy yield for any company operating a no growth business with solid margins. But of course the goal is to return to topline growth in the next couple of quarters. The company also expects free-cash-flow to grow in the mid-single digits, particularly as the company improves margins in the Enterprise Solutions business. The ES margin took a hit in the December quarter as the company closed both the Rally and Xceedium acquisitions - both of which had very low margins as they lacked scale. As CA works to integrate these into the ES segment and grow the overall segment, margins will benefit from greater scale. The CFO has previously stated (at the RBC Capital Markets TMT Conference in November most recently) that the margins for this business should grow over time to "high teens, low 20%s." In the most recent quarter it had a 12% operating margin, so there is plenty of room for improvement, which will in turn boost free-cash-flow. In a recent note JPMorgan points to comparable software peers that trade at an average of 13x. Until it returns to growth, CA will trade at a discount to the broader segment, but even 12x is reasonable given the steady cash flow, high dividend and stock buybacks. That means today the stock should be worth at least $30/share. Further gains come from multiple expansion and cash flow growth.
Capital Returns
After I complained about CA s capital allocation last November, I was happy to see the accelerated repurchase program, buying back shares from the largest shareholder to the tune of $590M. I was disappointed by the 2% dividend increase, however, as I felt the increase should have matched the level of buybacks (i.e. 5%). Regardless, it was a step in the right direction, though I would still like to see the company be more aggressive with its capital returns. My hope is that when it begins its new $750M buyback authorization in Q1 FY2016, CA repurchases at least $100M per quarter. That would still leave $200M+ in excess FCF (after the dividend and buybacks) per annum to strength the balance sheet or make additional bolt-on acquisitions.
Conclusion
There are now clear signs that CA's turnaround taking hold. The Mainframe Solutions business is stable, with small top-line deterioration being offset by margin expansion. The Enterprise Solutions business has had two quarters of solid new sales and constant currency revenue growth. This comes in spite of softness in several international markets due to macro headwinds. CA is controlling what it can control, setting itself up for significantly better operating performance in the future. Going long the stock at these levels presents a solid risk versus reward in my opinion. No question the dividend is backstopping the share price to a certain extent. Absent a large market sell-off, I cannot see the stock trading at a much worse multiple than the current 11x given the company's stable operating performance, growing free-cash-flow and 3.7% dividend. Weakness should be bought. If all goes according to plan both cash flow and the trading multiple should expand in FY2017. If the multiple expands to 13x (in-line with peers) and FCF grows 10% to $1.1B on the back of higher sales and margins, this enterprise should be worth at least $14.3B, or $36/share. I'm a buyer at this level.
Disclosure: I am/we are long CA.
I wrote this article myself, and it expresses my own opinions. I am not receiving compensation for it (other than from Seeking Alpha). I have no business relationship with any company whose stock is mentioned in this article.