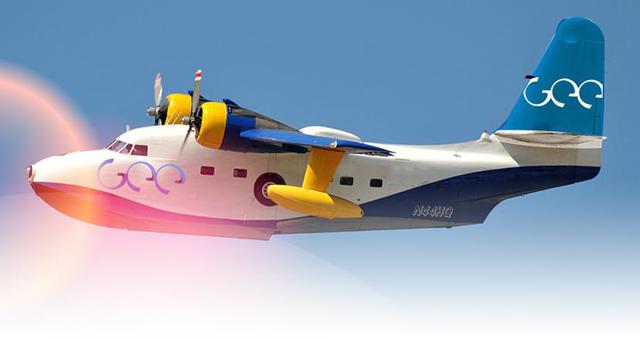 Click to enlarge
After I published an article about Global Eagle Entertainment (NASDAQ:ENT) I have been getting requests to write about my thoughts on the recent events for ENT. I selected three events that I think are most impactful to shareholders.
Deal with HNA Group:
In December, ENT announced an in-flight connectivity deal to launch GEE's AIRCONNECT in-flight connectivity solution to ten aircrafts operated by HNA Group of China. ENT with Shareco, a technology company based in Beijing, will provide a broad range of customized in-flight entertainment and connectivity services. The services include connectivity, online shopping, live TV, games, music, TV shows and flight tracking. ENT will be solely responsible for five 737NG aircrafts operated by Beijing Capital Airlines, and five 737NG aircrafts operated by Hainan Airlines.
How big is HNA Group?
HNA Group is the 4th largest Chinese operator and manages over 10 different airlines. It has around 270 combined aircrafts of 737 and A320 aircraft. HNA Group also owns businesses in aviation, real estate, hotels, finance/insurance, tourism and logistics. Shareco, the partner with ENT, also is a subsidiary of HNA Group.
Thoughts?
This is a step in the right direction for ENT as it is most likely a competitive win for both content and connectivity. While it is only for 10 aircraft, I think it has the opportunity to grow across a very impressive fleet. Currently, Panasonic is another connectivity provider for HNA group, they have occupied the Boeing 878 as they are the only one with technology for the 878. ENT on the other hand has a catalog for the 737, and this will be a comparative advantage going forward. There is around 50 B737 Max being ordered by Hainan Airlines which could be line-fitted with ENT's current connectivity solution if the retrofit deal of ten aircraft goes accordingly.
Jet Airways Selects ENT for IFE Streaming:
On February 1, Jet Airways selected ENT for content and streaming services for its entire fleet of 116 aircraft. Jet Airways operates more than 300 flights to 73 destination worldwide. This is a pretty massive win for ENT as they currently only have around 700 connectivity solutions installed worldwide and around 500 aircraft are installed with Southwest. Adding an entire fleet of aircraft can diversify their customer base and decrease their reliance on Southwest.
However, the deal with Jet Airways is focused primary on IFE streaming instead of connectivity. The CEO said:
Jet Airways is now moving to GEE's integrated IFE solution capable of streaming a broad range of content to our passengers' own devices and providing a clear path to our future connectivity needs.
My guess is that this is an IFE deal to add streaming to Jet Airways instead of the connectivity deal. The connectivity is just there to provide internet for the streaming service. Generally, the margin for connectivity is a lot higher than IFE. That being said, this does demonstrate that ENT has the ability to convert the existing content customers to connectivity users.
Success of HTS satellite launches:
On January 27th, Intelsat (NYSE:I) successfully launched their 29e, the first of seven IntelSat EPIC satellites to provide Ku HTS connectivity. This satellite is very significant for Panasonic (OTCPK:PCRFF), Gogo (NASDAQ:GOGO) and ENT. All these in-flight entertainment and connectivity solution providers were deprived of Ku HTS bandwidth after the initial fail launch of IntelSat 27e in 2013. The success of the launch will allow them to compete with Ka satellites as the HTS satellites now provide better speed and economics than before. This also will help offset bold claims from ViaSat (NASDAQ:VSAT), which I have written about here. The timing also goes very well for Gogo and ENT. Gogo's 2KU has just been installed and ENT's new antenna will come online in the 3Q this year. Ku HTS satellites should provide them with better speed and enough bandwidth to compete with current Ka systems. ENT does have an exclusive bandwidth agreement with SES, which is looking to launch their own HTS in 2017. While SES's HTS satellites are not launched, ENT can buy Ku HTS from other providers until SES satellites become operational.
Disclosure: I/we have no positions in any stocks mentioned, but may initiate a long position in GOGO over the next 72 hours.
I wrote this article myself, and it expresses my own opinions. I am not receiving compensation for it (other than from Seeking Alpha). I have no business relationship with any company whose stock is mentioned in this article.
Editor's Note: This article discusses one or more securities that do not trade on a major U.S. exchange. Please be aware of the risks associated with these stocks.