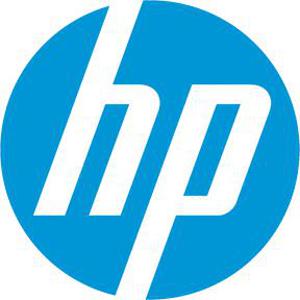 Since Hewlett-Packard (NYSE:HPQ), the maker of PCs and printers, split from Hewlett-Packard Enterprise (NYSE:HPE) in November, it has lost nearly one-third of its value.
So why are analysts saying you should buy, buy buy?
Of the 29 now following the stock with 11 currently have it at a buy, 15 a hold, and three call it overweight. They are guessing it can earn 37 cents per share in the current quarter, which will be reported on February 23, and $1.61 for the current fiscal year.
If the stock can manage those estimates it is a screaming buy, with a price/earnings multiple of about 6. (The current P/E of 4 is misleading, as it's based on the company as it was before the split.) The problem is that this is all really a guess, based entirely on estimates over how Christmas went. We will know much better how to value the company after earnings are released.
The PC is not dead, but it's so cheap it might as well be. My own anecdote is that we bought an HP Netbook over the holidays, running Windows 10, and that it works. The 32-gigabyte chip drive isn't big enough to hold much software beyond the operating system, and if the WiFi isn't working the thing is basically a brick, but the price was right, just $200. This is the heart of the company's problem, the fact that PC hardware, like printer hardware, just isn't worth much. It's cheap, commoditized, and less useful every year.
What's needed to change that are new applications, and HP has a possible winner in its Multi Jet 3D printer, to be released later this year.
If you buy HPQ based on this speculation, however, know that you're getting the speculation for nothing. The stock is being priced like a cigarette stock, based on falling sales, maximum profit extraction, and little else.
The reason is that the 3D niche collapsed during 2015. Market-leader 3D Systems (NYSE:DDD) lost two-thirds of its value in the last year, with falling sales and accelerating losses. Rival Stratasys (NASDAQ:SSYS) did even worse, losing 78% of its value in the last year.
The hobbyist market has dried up, and so has the buzz, with the printers now seen as living in a niche industrial market where accuracy matters more than speed, things like dental implants and knee replacements.
Since the breakup, HP has gone quiet on the Multi-Jet, which was extensively hyped in late 2014 based on the promise it would work 10 times faster than the competition by fusing powder rather than cutting or depositing molten materials. Due to the failures at competitors, it hasn't made sense to hype it.
The most recent leaks to the vertical market press, however, are impressive. The printer will pass through its building envelope twice at the same time, with one pass focused on structure and the other on coating, coloring, and fusing elements together. The result should be multi-colored, and multi-material parts delivered at a previously unheard-of speed.
There remain many questions to be answered, starting with the cost of the materials used for this printing, but the technology does seem to answer most objections to what exists today. If HP can deliver, the company will cease to decline and start growing again.
There is also some hope on the scanning side although the HP Sprout is going to be aimed first at education, with remote collaboration and tactile learning capabilities built-in. This is a longer-term view of the technology, but as with the printer investors today are getting its potential free, since the existing company is so cheap.
If you have given up on HP as a computer and printing company, in short, you might want to give that a second look.
Disclosure: I/we have no positions in any stocks mentioned, and no plans to initiate any positions within the next 72 hours.
I wrote this article myself, and it expresses my own opinions. I am not receiving compensation for it (other than from Seeking Alpha). I have no business relationship with any company whose stock is mentioned in this article.