High tax rates and anticipated robust demand could support municipal fixed income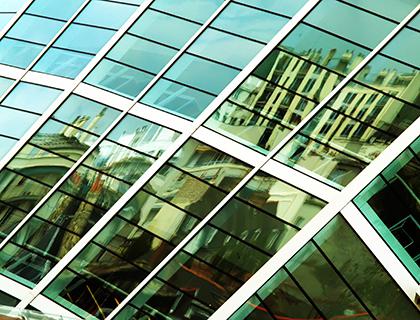 After all the hand-wringing over higher rates and Fed tightening, municipal bond yields were virtually unchanged over the course of 2015. As a result, 2015 turned out to be a solid year for municipal bonds based on both relative and absolute returns. In fact, municipal bonds generated some of the best returns in fixed income during 2015.
Last year, we were constructive on munis for several reasons. First, high-grade municipal bonds entered the year yielding over 100% of the comparable Treasury, even before taxes were taken into account. Oversupply caused this relative "cheapness" and created the backdrop for relative outperformance when technical factors normalized. Second, given subdued economic growth and weaker inflation readings, we believed that long rates were unlikely to rise as much as some market participants feared. Finally, with tax rates over 40% for the highest earners, municipal bonds provided an efficient means of generating income for many investors.
Although much of 2015 played out according to plan, we experienced periods of elevated volatility and suspect that 2016 will provide a much bumpier ride for all investors. The Fed has assured investors that they have a plan to normalize interest rates despite the fact that they have never raised rates from zero. To us, the Fed's belief that they can "adjust the dials" in just the right way suggests overconfidence. We believe the Fed is trying to play tackle football in a china shop. No matter how careful they are, it is highly likely that they will break something before the game is over. If the market's reaction to the Fed's first rate increase in December is any indication, pushing rates higher will be anything but easy.
Looking ahead to 2016, we remain constructive on the municipal asset class given high tax rates and an anticipated robust demand. Still, conditions are somewhat less favorable relative to the beginning of last year. Munis are not as "cheap" when compared to Treasuries due to a significant falloff in supply in the final months of 2015 and an uptick in mutual fund inflows. As the Fed continues to communicate around their normalization strategy, volatility should rise as markets protest the end of endless accommodation. When interest rates are low, there is a tendency for some investors to lose sight of the important role that fixed income plays in their overall portfolio. Given the recent selloff in risk assets, high-quality fixed income has proven yet again that it can serve as a buffer in turbulent times. We believe this is a time to be cautious on risk, and sacrificing some yield for liquidity and flexibility seems like a sensible trade-off.
This material is presented solely for informational purposes and nothing herein constitutes investment, legal, accounting or tax advice, or a recommendation to buy, sell or hold a security. No recommendation or advice is being given as to whether any investment or strategy is suitable for a particular investor. It should not be assumed that any investments in securities, companies, sectors or markets identified and described were, or will be, profitable. Information is obtained from sources deemed reliable, but there is no representation or warranty as to its accuracy, completeness or reliability. All information is current as of the date of this material and is subject to change without notice. Any views or opinions expressed may not reflect those of the firm as a whole. Publications and Web sites referenced herein are intended solely for your information and should not be construed as an endorsement by Neuberger Berman. Neuberger Berman is not responsible for the content of these publications or Web sites.
Certain products and services may not be available in all jurisdictions or to all client types. Indexes are unmanaged and are not available for direct investment. Investing entails risks, including possible loss of principal. Past performance is no guarantee of future results.
A bond's value may fluctuate based on interest rates, market conditions, credit quality and other factors. You may have a gain or a loss if you sell your bonds prior to maturity. Of course, bonds are subject to the credit risk of the issuer. If sold prior to maturity, municipal securities are subject to gain/losses based on the level of interest rates, market conditions and the credit quality of the issuer. Income may be subject to the alternative minimum tax (NYSE:AMT) and/or state and local taxes, based on the investor's state of residence. High-yield bonds, also known as "junk bonds," are considered speculative and carry a greater risk of default than investment-grade bonds. Their market value tends to be more volatile than investment-grade bonds and may fluctuate based on interest rates, market conditions, credit quality, political events, currency devaluation and other factors. High-yield bonds are not suitable for all investors and the risks of these bonds should be weighed against the potential rewards. Neither Neuberger Berman nor its employees provide tax or legal advice. You should contact a tax advisor regarding the suitability of tax-exempt investments in your portfolio.
Neuberger Berman Fixed Income LLC is a Registered Investment Advisor. The "Neuberger Berman" name and logo are registered service marks of Neuberger Berman Group LLC.
©2016 Neuberger Berman Fixed Income LLC. All rights reserved.