Company Overview
For a century, Modine Manufacturing (NYSE:MOD) has provided state of the art thermal management. It mostly acts as an original equipment manufacturer (OEM) and produces various automotive and industrial heat exchangers and systems.
The company operates in all of the major geographical segments and has been considered a leader in applied innovation in the thermal management arena.
Although Modine Manufacturing's glory days in the 1980s are long gone, and it suffered terribly during the last global financial crisis, the company appears to be surviving just fine.
In 2016, Modine Manufacturing will celebrate its 100th birthday and the management should be a happy that after posting Q3 2016 fiscal results, the stock of the company has performed tremendously.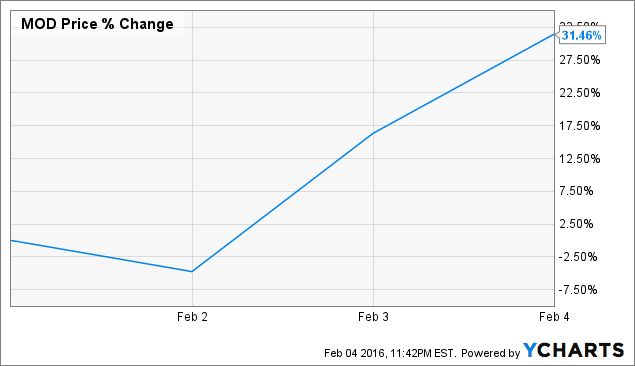 Figure 1: Modine Manufacturing Price Surged by 31.5% Since the Start of February
Currently, Modine Manufacturing has a market capitalization of around $353 million (as of February 5, 2016), and its stock price has surged around 31.46% since the start of February.
A Fat Bottom Line
On February 3, 2016, Modine Manufacturing released its Q3 2016 earnings, which outlined that although the revenue has fallen to $328.70 million, a 9.6% decline, the year-over-year earnings have grown by 21.1%. The earnings per share (EPS) has actually gone up by 46.7%.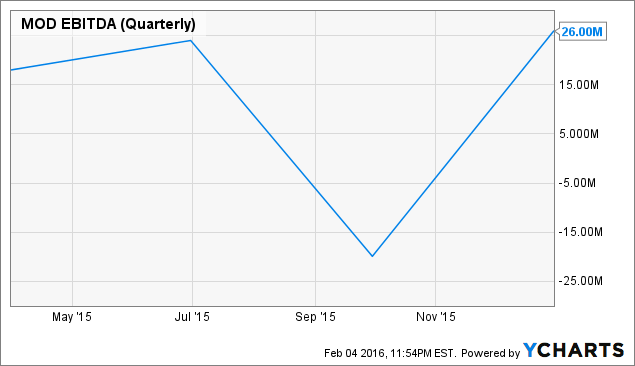 Figure 2: EBITDA Has Gone Back to Q2 2016 Level
Compared to the $22.5 million loss in fiscal Q2 2016, in Q3, Modine Manufacturing has managed to post an $8.2 million net income. Despite losing revenue two quarters in a row, the EBTIDA has gone up to $26 million in Q3, which is even higher than Q1!
German Auto Sales Saved the Day, It seems
During the earnings call, Thomas Burke, the Chief Executive Officer of Modine Manufacturing, blamed strong dollar, the stagnate market in China and the Brazilian recession for the drop in revenue. However, he also said that "German premium auto sales which remained one of the true bright spots of our markets."
He also attributed this mismatch between revenue drop and increase in operating income to improving gross margin - which has increased by 140 basis points - as well as "favorable material cost, improved plant performance, and savings from the closure of the McHenry, Illinois, manufacturing facility."
Well, Mr. Burke is right to a certain extent. The restricting program initiated back in 2013 has paid dividends for the last several quarters and the strong auto sales in Europe are what helped maintain the bottom line of the company so far.
Slowdown in Global Economy Is About to Impact Modine Manufacturing
Regardless of the successful restructuring measures by the management, the global economic situation would continue to hamper their efforts to find growth areas in 2016.
Although Modine Manufacturing is truly a global company, the bulk of its growth happened in Europe and the strong US dollar against the euro has undermined the management's effort to position the company to leverage this growth momentum.
Furthermore, the recent decline in industrial orders in the U.S. after the historical rate hike has made analysts more cautious regarding any company having exposure in commercial manufacturing.
During the earnings call, Mr. Burke also admitted that they are expecting "these difficult market conditions to continue in 2016," and especially he is expecting sales volumes in the U.S. truck market to fall by 20%.
While warm weather in December caused the building HVAC sales to go down by 8% in Q3 2016, long-term investors should not worry about this area as Modine Manufacturing has a number of new products in this segment that would likely increase sales next year.
Conclusion
While the outlook for the rest of 2016 and fiscal 2017 is not so great, the management of Modine Manufacturing seems to be taking the right steps to maintain profitability. For example, Modine Manufacturing's total operating expenses came down to $315 million, which is 9.5% lower than the same quarter last year. Even compared to Q2's $366 million, the operating expense has gone down by 13.96% in Q3.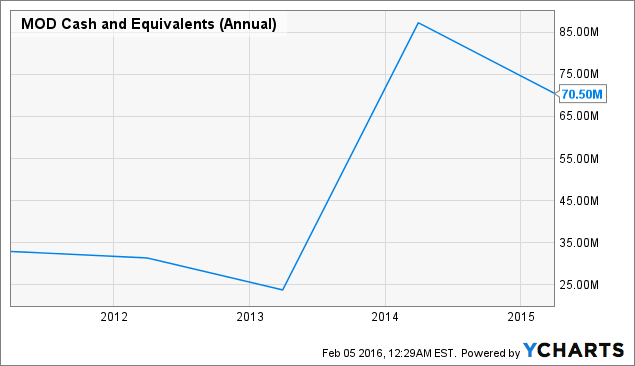 Figure 3: Cash Situation of Modine Manufacturing Has Greatly Improved Since Initiating Restructuring in 2013
The cash and equivalents of Modine Manufacturing have remained healthy since the management initiated the restructuring process, and we believe the strong financials of the company would likely remain intact when it tries to weather upcoming macroeconomic impact on its business in 2017 fiscal year.
Although several equity analysts have reduced the price target for Modine Manufacturing, the recent bullish momentum suggests that most of their price targets will be reached within a few weeks.
For example, Global Hunter Securities has reduced the price target for Modine Manufacturing to $12.00 after the release of Q3 earnings. However, even after the 31.5% increase in the market capitalization since the start of February, this price target offers secondary investors a 44.57% upside potential based on the current market price of $8.3 per share.
We believe there is an opportunity to increase exposure on Modine Manufacturing as the short-term outlook of the company looks promising.
Disclosure: I/we have no positions in any stocks mentioned, and no plans to initiate any positions within the next 72 hours.
I wrote this article myself, and it expresses my own opinions. I am not receiving compensation for it. I have no business relationship with any company whose stock is mentioned in this article.