Things are not looking good in the shale oil patch for a long time, but the news have only gotten worse over the last couple of weeks. Linn Energy, LLC (NASDAQ:LINE), for instance released a statement last week that informed investors of the 'exploration of strategic alternatives'. Linn Energy, under pressure to service billions of debt that weigh on the company while cash flows have been drying up, also informed investors that it has borrowed $919 million from its credit facility and hired advisors to help in the company's restructuring. Those are not good signs at all, and they attest to the severity of the oil price crash.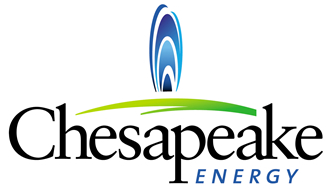 Linn Energy is not the only company that faces an existential threat from low energy prices that have turned shale oil and gas exploration into a deeply unprofitable enterprise. Chesapeake Energy Corporation (NYSE:CHK) is also struggling mightily in light of revenues and cash flows that continue to fall off a cliff. Importantly, the company's upcoming fourth quarter earnings are going to be dismal, and there is a high risk of further impairment charges.
Chesapeake has so far recognized ~$15.4 billion in impairments on its oil and natural gas properties in the first nine months of 2015, and since commodity prices continued to plummet in the fourth quarter, investors have not a lot to look forward to when the company releases Q4 earnings later in February.
To make things worse, Chesapeake Energy said at the end of January that it suspended preferred stock dividends in order to save the company ~$170 million and use those funds instead to buy the company's debt. The dividend suspension was just ONE more sign that the company is going to extreme length to conserve cash. Cutting preferred stock dividends is usually the last thing a company would want to do to save money. That it did just shows how strained the company's resources are right now.
If Linn Energy goes under, Chesapeake Energy will likely follow
Linn Energy's desperate attempt to restructure in a market that has turned against upstream companies, doesn't bode well for Chesapeake Energy, too.
As a matter of fact, a bankruptcy filing with respect to Linn Energy, which had ~$10.0 billion in financial debt (credit facilities, term loan, and senior notes) sitting on its balance sheet at the end of September, will put other levered energy companies with shale assets under immense pressure.
Chesapeake Energy is also highly levered with ~$10.7 billion in long-term debt (net discounts) on its balance sheet at the end of Q3-15, so everything that happens to Linn Energy, will likely happen to Chesapeake Energy, too. If the Linn Energy domino falls, which must be expected, Chesapeake Energy might be one of the next big shale companies to go down. Though the company has hired its own team of restructuring advisers at the end of last year, Evercore Partners, news about a Linn Energy bankruptcy filing would not help Chesapeake Energy, or investor confidence for that matter, at all.
Chesapeake Energy's fourth quarter results, which will be released on February 24, 2016 will only add to the bankruptcy debate. The ability to make debt payments in light of strained cash flow has taken center stage in the discussion about U.S. shale companies lately, and things are not going to change any time soon. Any sign of distress in Chesapeake's fourth quarter earnings release will be interpreted as a potential death blow.
Your Takeaway
Linn Energy has shocked unitholders with its statement last week that was widely interpreted as a bankruptcy warning. Importantly, a failure of Linn Energy will have a devastating ripple effect in the U.S. oil patch, and drag down other levered upstream companies including Chesapeake Energy, too.
Disclosure: I am/we are long LINE.
I wrote this article myself, and it expresses my own opinions. I am not receiving compensation for it (other than from Seeking Alpha). I have no business relationship with any company whose stock is mentioned in this article.
Editor's Note: This article covers one or more stocks trading at less than $1 per share and/or with less than a $100 million market cap. Please be aware of the risks associated with these stocks.