Since mid-2014 oil prices have been a major market mover as they plunged from over $100 per barrel to the $30 range today. But while it would be expected that this would cause energy stocks to underperform, the market reaction is unusual in that it has produced very few winners in terms of share price performance.
And in contrast to the consumer spending driven boost expected by some analysts, the S&P 500 and its tracking fund SPDR ETF (NYSEARCA:SPY) have also come under pressure and have now began to positively correlate with the price of oil.
Looking at the market today I believe it's worth asking if there are any investments winning from cheap oil and if they are opportunities available for value investors.
Low energy performance
Energy stocks have been among the hardest hit from the oil price downturn which is hardly a surprising development. When your key product drops 70% in value it is reasonable to expect profits at even well-run companies to be squeezed.
The broad energy based Energy Select SPDR Fund (NYSEARCA:XLE) has tumbled 42% since July 31, 2014 as it includes both well capitalized oil majors and some less stable smaller players. While XLE may be the best option for investors expecting a near-term oil rebound, its holdings of smaller companies have been a drag on the fund's performance and remain more sensitive in a lower-for-longer oil price environment.
Larger oil majors including Exxon Mobil (NYSE:XOM), Royal Dutch Shell (NYSE:RDS.A), and Chevron (NYSE:CVX) have also faced pressure falling 20%, 46%, and 36%, respectively, as profits have tumbled alongside lower oil prices. Income investors are still collecting their dividends although speculation about dividend cuts continues to build following the cut at ConocoPhillips (NYSE:COP). In my view, the oil majors are best positioned to weather a lower-for-longer oil price environment, however, there may be cheaper prices ahead if valuations are compressed as oil prices remain low or dividends are cut.
While the future of oil major profits is still up for debate, what is clear so far is that small E&P companies, oil majors, and energy index funds have been substantial losers from the downturn in oil prices.
S&P 500 pressure
The standard assumption is that lower oil prices mean consumers save more money at the pump and in turn spend more in other areas of the economy. Logically this should boost revenue for non-energy businesses selling directly to consumers. To some extent this assumption has proved correct with a study from the J.P. Morgan Chase Institute showing individuals spent about 78 cents of every dollar saved at the pump.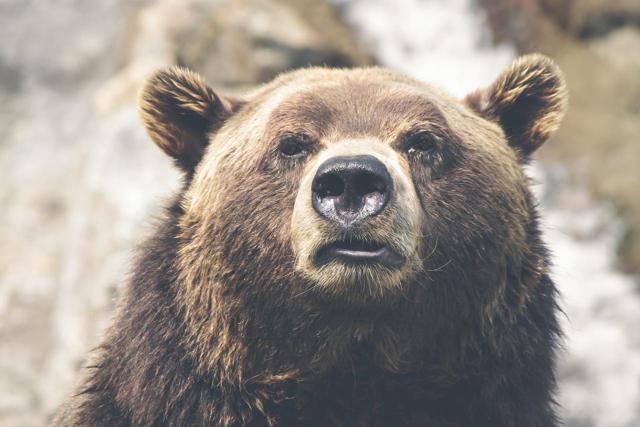 Click to enlarge
But this was not enough to lift the S&P 500 for a wide variety of reasons. Concerns over emerging markets growth and Federal Reserve rate hikes were big headlines that increased investor skittishness. But the S&P 500 also came under pressure as the index's total earnings struggled for growth due to falling energy company earnings.
Falling energy prices have also brought out concerns of job losses and economic slowdown in the U.S. oil producing regions which could slow overall U.S, economic growth. Shares of major U.S. banks including Bank of America (NYSE:BAC) and Citigroup (NYSE:C) have also sold off as investors fear losses in energy loans, especially those made to smaller E&P companies. Piling on top of this are concerns over growth in emerging markets including Russia which exports oil to bring capital into its economy.
So despite a tailwind to consumer spending, a series of other factors have failed to make the S&P 500 a winner from lower oil prices.
Surprising underperformers
Looking at the field of low oil price losers including energy companies and the broader market, it would be surprising not to find some company shares benefiting from the drop.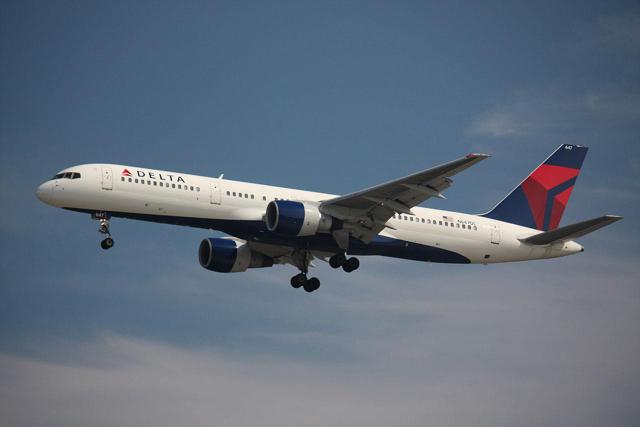 Click to enlarge
source: Wikimedia Commons
Surely companies that consume lots of oil should be seeing their stock prices explode as profits take off. Yet the Dow Jones Transportation Index is down 15% since July 31, 2014. Getting more specific many investors would expect big airline profits to lead to surging airline stocks, however, the opposite has played out. While profits are hitting record levels across the industry's shares are not exactly taking off. Delta Air Lines (NYSE:DAL) shares are up 12% since July 31, 2014 although the surge in profits has meant Delta has actually seen valuation compression. Seeing even more valuation compression is United Continental Holdings (NYSE:UAL) which is essentially flat over the same timeframe despite posting similar profit gains.
American Airlines Group (NASDAQ:AAL), being the only major airline that did not hedge jet fuel prices going into the oil price decline, would have been expected to see the biggest gains yet shares of the company declined over 5% since July 31, 2014 despite recently posting the largest profits in airline industry history.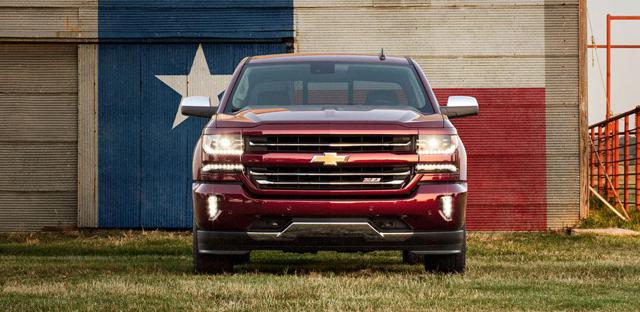 Click to enlarge
source: Chevrolet
Automakers are also typical beneficiaries of oil price declines since cheaper gasoline helps boost sales of higher margin SUVs and pickup trucks. Because of this, one would expect shares of General Motors (NYSE:GM), Ford (NYSE:F), and Fiat Chrysler (NYSE:FCAU) to move higher as oil prices decline.
But like the airlines, profits have boomed at the Detroit Three but shares declined leading to valuation compressions at Ford, GM, and Fiat Chrysler.
In many ways, the airlines and automakers are facing similar pressures on their share prices in the cheap oil environment. With concerns over emerging markets growth and the potential for the cutting of U.S. energy jobs, oil prices are now forming a positive correlation with the broader market and the movement of oil prices often serves as a barometer for investor sentiment. Airlines and automakers are considered cyclical by many market participants causing their shares to exaggerate market movements. As a result, this has caused airline and auto shares to rise with higher oil prices and fall with lower oil prices even though profits are inversely impacted by oil prices.
Some stocks are getting punished just for being associated with oil even as they profit from lower oil prices. A key example here is Navios Maritime Midstream Partners LP (NYSE:NAP) which owns and operates crude oil tankers. Since lower oil prices increase demand for oil and oil storage they should actually act as a tailwind for profits at Navios Maritime Midstream Partners LP. Fortunately for shareholders, the company has a policy of distributing a large portion of its profits as dividends and, with shares down 23% from the November 2014 IPO, the yield now tops 15%. On top of that, the company plans to continue increasing its distribution in 2016. But like the airlines and automakers, the fundamentals are being pushed aside at Navios Maritime Midstream Partners LP as shares have underperformed in the low oil price environment.
Buying losers
While losses would be expected for energy stocks in this low oil price environment, there are other stocks falling in value despite fundamentally strong performance at the companies themselves.
At this point I'm staying away from energy stocks but may add some shares if valuations become more attractive. Instead, I prefer to buy and hold shares of companies that benefit from cheap oil yet have share prices that have yet to see the benefit.
Because of this I am holding shares of American Airlines Group and Delta Air Lines as these companies use record profits to repurchase shares at rock-bottom valuations. Currently airline shares are also being pressured by fears over the Zika virus but I believe this presents a buying opportunity as it did during the share price dips around the SARS and Ebola fears.
Automakers also look attractive at current valuations and I prefer the Detroit Three automakers to take advantage of the boost to SUV and pickup sales. Here I believe a diversified approach is a good idea to reduce exposure to company-specific risks such as recalls. As a result I hold shares of Fiat Chrysler and General Motors shares and Class B warrants while I keep Ford on my watch list.
Navios Maritime Midstream Partners is also an attractive opportunity in my opinion. Much like New Residential Investment Corp (NYSE:NRZ) (another one of my favorites), the company is producing strong profits in the current environment but a market misunderstanding is keeping the share price low and the dividend yield high.
Major banks Bank of America and Citigroup may also be worth considering as their share prices tumbled in recent weeks partially due to energy loans concerns. But according to Barclays (NYSE:BCS) energy loans account for 3.4% or less of major bank portfolios. With the recent slide the market is now pricing in a good degree of risk into Citigroup and Bank of America shares with each trading at 0.6x book value and less than eight times forward earnings.
Takeaway
Low oil prices have produced big profits for a lot of companies but big share price gains for few. Barring a major economic downturn in which hardly any stocks would do well, shares of major airlines, the Detroit Three, and Navios Maritime Midstream Partners LP look deeply undervalued in the current oil price environment. Shares of Bank of America and Citigroup may also be worth a look given their recent declines and relatively small energy exposure.
Of course it could take a while for fundamentals to come back into play so any investment in these stocks is best done with a long-term horizon as there will likely be plenty of volatility in the near term.
Disclosure: I am/we are long AAL, DAL, GM, GM CLASS B WARRANTS, FCAU, NAP, NRZ.
I wrote this article myself, and it expresses my own opinions. I am not receiving compensation for it (other than from Seeking Alpha). I have no business relationship with any company whose stock is mentioned in this article.
Additional disclosure: The author does not guarantee the performance of any investments and potential investors should always do their own due diligence before making any investment decisions. Although the author believes that the information presented here is correct to the best of his knowledge, no warranties are made and potential investors should always conduct their own independent research before making any investment decisions. Investing carries risk of loss and is not suitable for all individuals.