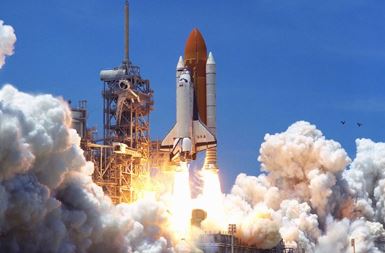 Yes, I know a little melodramatic, but this turnaround story is accelerating. When we look at FCF (free cash flow) a number which has been negative for most of Level 3's (NASDAQ:LVLT) history, turned positive in 2014 generating $171 million. Generating over $600 million in 2015 and forecasting over $1 billion in 2016 confirms, at least for this very important metric, we have liftoff: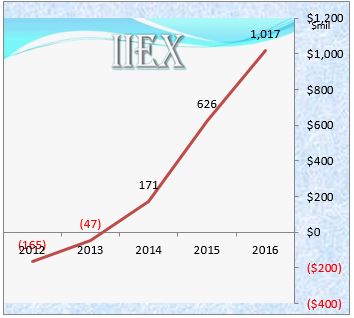 Our 2013 article stated, "Free cash flow will grow substantially over the next five years and beyond, providing long-term value". This view is still true if you consider long-term double digit growth substantial. Using 2016 as the new starting point, expect a four-year CAGR for FCF/Diluted share to exceed 16%.
This article updates my view based on recent results for Q4 and full year 2015 reported on February 4. Topics updated since our last article are:
Revenue
Taxes
Valuation
Final Thoughts
REVENUE
Overall revenue continues to grow in the single digit range and will see improvement in 2016. One important change since our last article is 2016 CNS Wholesale revenue should start to reverse its decline. That said, the company focus remains unchanged which is the Enterprise segment. On the Q3 conference call, Wholesale was described as a way to target the needs of enterprises. Wholesale revenue not fitting this goal will slowly phase out over time and it appears we have hit that inflection point. My revised CNS revenue projections for each segment (Enterprise and Wholesale) are: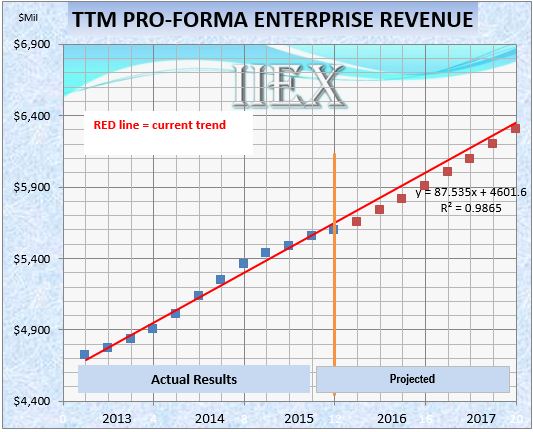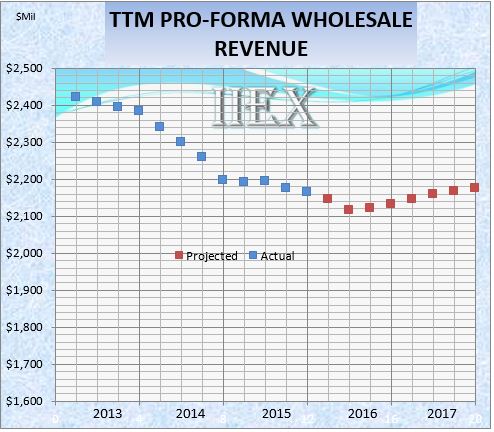 Total CNS revenue mix as of Q4 is (source: Q4 presentation):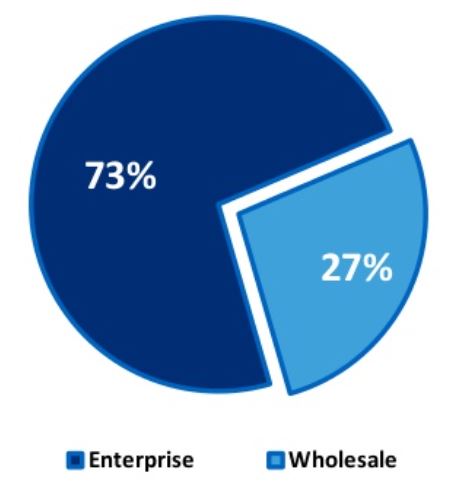 For a detailed breakdown by region click here.
Now for the elephant in the room; how can single digit revenue growth produce long-term double-digit FCF growth described earlier? Level 3 has scale, i.e., they can grow revenue with minimal increases in operating costs (e.g., administrative, sales, etc.). The growth that flows through to free cash flow, EBITDA and earnings is substantial. Each $1 of additional revenue produces, on average, $0.42 in FCF over the next several years. Further improvements in revenue growth and/or margins would accelerate the FCF CAGR growth given earlier.
One headwind to higher revenue growth is the practice by incumbent LEC (AT&T (NYSE:T), CenturyLink (NYSE:CTL), Frontier (NASDAQ:FTR), and Verizon (NYSE:VZ)) business data services tariff pricing plans that incorporate a complicated web of all-or-nothing bundling, loyalty and term commitments, complex enforcing penalties, circuit migration rules and other provisions that in effect lock up substantial proportions of carrier and end-user demand, which locks out competition. There is an ongoing investigation by the FCC where I provided more detail in the last article.
Level 3's enterprise market share is single digits and should the FCC take no action the company will become more competitive over time by continuing to extend their tentacles globally so they are better positioned to offer the "all" or at least enough to make it worthwhile for potential customers to reject the "complicated web of all-or-nothing bundling, loyalty and term commitments" that prevents some customers from moving to LVLT. How? I think Sunit S. Patel - CFO & Executive VP said it all in this phrase on the Q4 conference call:
we talked about acquisitions is that not only do they give you synergies and accretive free cash flow per share, but actually improve your competitive and strategic position and the durability of the advantage that you have vis-à-vis your competition
Although should an opportunity not arise that fits the above talking point, current single digit top line growth will generate huge cash piles, detailed under valuation.
TAXES
In the fourth quarter 2015, there was a non-cash benefit to the fourth quarter Income Tax Expense of approximately $3.3 billion related to the release of the company's valuation allowance against U.S. federal and state deferred tax assets. Although this onetime event produced a huge earnings gain it is a non-event as it relates to revenue, FCF, EPS or EBIDTA growth going forward. This is related to the NOL's (net operating losses). The company's Federal NOL carryforward position is approximately $9.9 billion as of December 31, 2015. The Full 2016 year income tax rate is estimated at 30 percent or about $310 million by my projections however due to the NOL's only about $40 million will be a cash tax.
VALUATION
The updated valuation is based on the following growth rates and ratios:

Fair value is based on a discounted value from 2020 using 8%. The reader can enter their own assumptions and view a detailed financial summary (based on your input) here.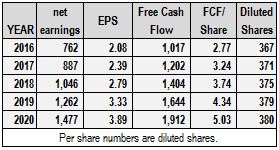 CNS revenue growth could exceed current projections should global economic and/or FX conditions improve going forward.
EPS numbers have been reduced from previous estimates based on an estimated 30% tax rate but it's important to note only a small portion will be cash as discussed earlier.
Ignoring any future M&A, the above includes share dilution of approximately 4 million shares per year. Given the enormous cash stock pile they will build going forward they have a few choices of how to deploy it. If there are no M&A options there could be a stock repurchase plan. I believe reducing debt would be the last option since their leverage ratio will be at a level management is comfortable with. I do not think dividends are in the picture this year but will be some time in the next two to three years. Management touched on this topic on the Q4 conference call:
Jeffrey K. Storey - President, Chief Executive Officer & Director - we expect to generate between $1 billion and $1.1 billion of free cash flow in 2016. …we are certainly in a different position with regard to our degrees of freedom with cash than we have been at any other time in the history of the company… As we've indicated, we're a growth company. And therefore, our top priority is investing in the business. In 2016, we will continue to invest around 15% of total revenue in capital expenditures. Even with that level of investment, we'll be generating more cash than we can use organically. That brings me to our second priority. As our market share is low in a consolidating industry, we will continue to capitalize on acquisition opportunities, whether to grow our market share or expand our capabilities … At some point and in the absence of the opportunities to put cash toward - to drive growth and fulfill our long-term strategy, returning capital to stockholders is an appropriate consideration.
Any decision to repurchase stock. i.e, end dilution will increase the valuation.
FINAL THOUGHTS
Management's 2016 FCF projections exceeded my previous projection of $971 million so they are still on the trajectory that I envisioned a few years back. It appears I've erred to the conservative side and hope this continues considering I am long the stock. Overall trends continue to point in one direction - up.
Have we had FCF lift off? Yes although the climb will not be as steep going forward but still very attractive. Management has a new problem going forward; what to do with the $7 billion plus cash the company will generate over the next five years. The company is substantially undervalued but if management stays on course this will remedy itself.
Disclosure: I am/we are long LVLT.
I wrote this article myself, and it expresses my own opinions. I am not receiving compensation for it (other than from Seeking Alpha). I have no business relationship with any company whose stock is mentioned in this article.