Last week, I did part one of a three-part overview on Gilead Sciences (NASDAQ:GILD) after the company once again posted blow out quarterly results. That article looked at some of those earnings highlights and the guidance for the year ahead. More importantly, it detailed Gilead's focus on taking advantage of its dirt-cheap valuations in the market by ramping up an already impressive stock buyback authorization. Essentially, Gilead has decided to buy itself.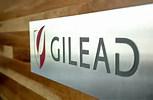 In the second part of our profile on this biotech juggernaut, we will look at its evolving pipeline outside of its core hepatitis C and HIV franchises, where it has, and should, maintain dominant market share. This is an underappreciated part of Gilead's value story, and will be a significant part of the company's growth in the years ahead. Also, importantly, these new focus areas could drive which small and mid-sized biotech firms Gilead could designate as buyout targets in 2016 and beyond. That will be a topic we will get into more granular detail in within the third and final piece on the company later this week.
Let's first recap where Gilead's just over $32 billion in revenues came from in FY2015.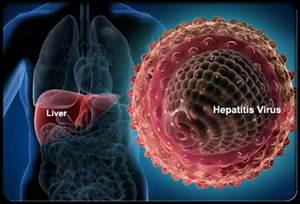 Hepatitis C - The blockbuster drugs Sovaldi and Harvoni delivered just over $19 billion of sales in the just completed year. This was up more than 50% year over year. However, these sales will drop off slightly in FY2016 as U.S. sales decline, as the sickest patients have been treated, which should be offset somewhat by increasing sales in Europe and Japan. New competition from Merck (NYSE:MRK) should also see it garner between $500 million and $750 million in revenue in FY2016, according to most analysts.
HIV - Gilead's HIV franchise continues to be strong and has ~70% market share in the United States, as the company continues to improve its products in this area. Revenues for FY2015 from this franchise totaled just over $11 billion and grew eight percent in FY2015. Similar growth rates should be expected in FY2016.
Other - Sales outside of Gilead's core HCV and HIV came in at just under $2 billion in FY2015 and grew 16% year over year. These sales were driven by the drugs Zydelig, AmBisome, Cayston, Letairis, and Ranexa. Among highlights from this are the following.
Thanks nicely to new indications in the cardiovascular therapy space, Letairis sales reached $700 million in FY2015, and the market share for the product among patients initiating therapy is nearly 50%.
Zydelig, which is approved for chronic lymphocytic leukemia (CLL), saw less than $200 million in revenues in FY2015, but there is room for growth in this space, and the drug is also being tested to treat other indications (see below). The company believes the drug will hit over $1 billion in annual sales by 2020.
Pipeline
Gilead continues to developed improvements to its core HCV and HIV franchises. It also is interested in other diseases of the liver, and has trials ongoing targeting treatments for hepatitis B. The company also has Phase 2 studies underway on simtuzumab, a LOXL2-targeting antibody, for treatment of NASH and also primary sclerosing cholangitis.
However, its two main focus areas outside of its core franchises are oncology and anti-inflammatory compounds.
Oncology
Gilead is looking at using Zydelig to treat several hematological disorders. Recent Phase 3 study results show adding Zydelig to bendamustine and rituximab provides statistically significant and clinically meaningful improvements in progression-free and overall survival compared to bendamustine and rituximab alone. Supplemental regulatory filings are planned in the U.S. and Europe early this year to include these important new data. These should be approved and should bolster sales of Zydelig in the years ahead.
In addition, Gilead is exploring novel combinations of investigational therapies for a range of cancers, including four classes of kinase inhibitors, PI3K, SYK, JAK, and BTK, that each target different signaling pathways. These efforts are largely in the mid stages of development.
Anti-Inflammatory Compounds
The company made a major push in this focus area in late December by entering into a large collaboration deal with Galapagos (NASDAQ:GLPG) to commercialize its compound filgotinib (another kinase inhibitor) for inflammatory indications, starting with rheumatoid arthritis (RA) and Crohn's disease. Phase 2 trial data show that filgotinib has the potential to be an effective and well-tolerated oral therapy for patients with RA and Crohn's disease. Phase 3 studies of filgotinib in RA and Crohn's are planned to start later this year. Galapagos will co-fund 20% of the global development activities, while Gilead will be responsible for manufacturing and worldwide marketing and sales activities.
Under the terms of the agreement, Galapagos will receive an upfront payment of $725 million, comprised of a $300 million license fee paid in cash, in addition to a $425 million equity investment which gave Gilead a ~15% stake in the company. Galapagos is also eligible to earn up to $1.35 billion in milestones, tiered royalties starting at 20% and a 50/50 split of the profits in co-promotion territories (numerous countries in Europe).
Summary
Although a not big part of Gilead's overall sales mix, compounds outside its core HCV and HIV franchises are showing good traction. These will become a bigger part of the company's growth strategy in the years ahead as drugs in its pipeline proceed through development. They are an important part of Gilead's growth and value story for longer-term shareholders.
I would also look for Gilead to spend some of its massive free cash flow in the years ahead pursuing acquisitions or large collaboration deals to expand its efforts in oncology and anti-inflammatory compounds. Obviously, this will be important for the company's future growth and could also bolster the share prices of the targeted companies. In part three of our overview on Gilead, we will look at a few companies that could find themselves within this biotech juggernaut's crosshairs.
Disclosure: I am/we are long GILD.
I wrote this article myself, and it expresses my own opinions. I am not receiving compensation for it (other than from Seeking Alpha). I have no business relationship with any company whose stock is mentioned in this article.