The electric motorcycle market is just warming up and following in the successful footsteps of Tesla (NASDAQ:TSLA), and BYD Co. (OTCPK:BYDDF, OTCPK:BYDDY) in the electric car market.
There are several types of electric bikes - ebikes, escooters, and electric motorcycles.
In Asia, the cheaper low-powered electric motorbikes (escooters) are more popular.
The typical Chinese e-scooter costs around 3,000 yuan, or just under USD 500, looks similar to a traditional scooter and runs on about 500-800W engine power, supported in most cases by lead acid batteries (cheaper, heavier, shorter lasting with 300-400 charge cycles). Top speeds are typically 35-55 kmph, and range 50-70 kms. Batteries are often detachable for recharging.
For now, the typical Chinese made escooter is most suited to short trips (under 30km) at low speeds (under 40kmph). This makes them perfect for polluted megacities, of which the world currently has 28 megacities (greater than 10 million people), expected to grow to 41 global megacities by 2030, according to the United Nations.
California Eco-Bike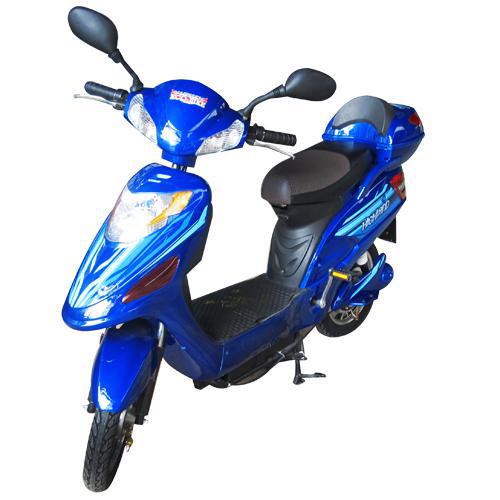 If the e-bike has pedals attached then it is classified as a pedal bike and there is no need for registration, licence, or helmet.
Lithium ion batteries are starting to replace lead acid batteries
The newest wave of e-scooters is using lithium ion batteries to replace lead acid batteries. Lithium ion batteries are more expensive, lighter, and last longer. The PRC are focused on reducing the number of lead acid e-bikes being produced. The Chinese Bicycle Association is encouraging the production of more pedal assist electric bicycles with lithium batteries that have a price point of around $1,000 USD. The government has a 5-year plan to grow higher quality lithium battery bikes to be 1/3 of the bikes on the market.
Global E-bike sales increasing
The US market is comparatively small, with an estimated 2,000 sold in 2012. According to a market report published in 2013, the sales of electric motorcycles and scooters is expected to rise over 10-fold by 2018 in North America, to about 36,000 by 2018.
The most important thing to understand is that China is by far the largest market currently for E-bikes at around 90%. This is mostly because petrol motor bikes are banned in many cities as the PRC is trying to remove pollution.
In 2012, there were 36 million units sold, up 26.3 per cent from the previous year.
E-bike sales in China are forecast to hit 42.4 million sales a year in the year 2018.
The Chinese market is forecast to grow at a CAGR of 8.26 percent over the period 2014-2019.
E-bikes have recently been booming in Europe as you can see from the chart below, with some slight increase in North America of a very low base.
E-bike sales growing in Europe but still dominated by China (Asia Pacific)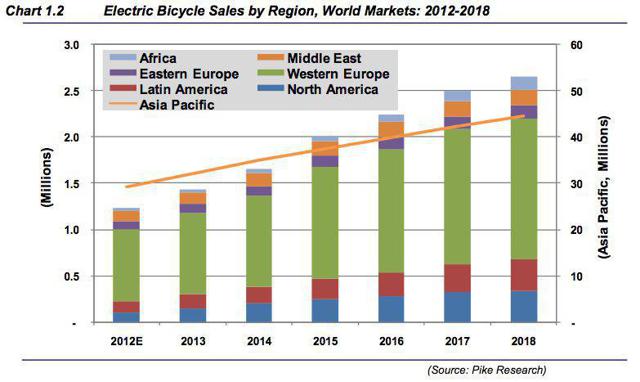 The Chinese Brands
The top three e-bike manufacturers in China are:
Jiangsu Xinri E-Vehicle (private)
Yadea Technology Group
Aima Technology Company (private)
Zhejiang Luyuan Electric Vehicle is another large one.
You can read more about these companies here.
The Indian Brands
Major Indian electric motorcycle manufacturers are:
Hero MotoCorp Ltd ((HMCL:IN))
Hero Motocorp Ltd., formerly Hero Honda, is an Indian motorcycle and scooter manufacturer based in New Delhi, India. The company is the largest two wheeler manufacturer in India. It currently trades at a P/E of 24.54. It is no longer associated with Honda.
Honda Motors and Scooters India (HMSI) is a joint venture in India between Honda and Scooters India. See later discussion on Honda.
The Western electric motorcycle market (US, Europe etc)
As stated earlier, this market is small but with great potential. Prices have been too high in the past, and the focus seems to have been on the upper end market. However Zero and Evolve are starting to shake things up with lithium powered electric motorcycles for around $10,000 and $6,000 respectively. At these price points, I believe the mass market in the western world will become interested and we will see a boom in electric motorcycle sales, just as we will see in electric car sales once prices are lower.
The US Brands
Polaris Industries (NYSE:PII) - Price = $82.47
Polaris recently took over electric motorcycle company "Brammo." Polaris products include side by side vehicles, terrain vehicles, Victory motorcycles, Indian motorcycles, snowmobiles, GEM electric apparel accessories and Polaris defense. Therefore, not a pure play in electric motorcycles, however, definitely moving into that area in a big way.
Polaris trades at a P/E of 12.25, and has an analyst 1-year target of $91.65. The majority of analysts rate it either as a hold or as a buy. You can read a more detailed analysis on Polaris with Seeking Alpha articles here and here.
Brammo Endurance - Empulse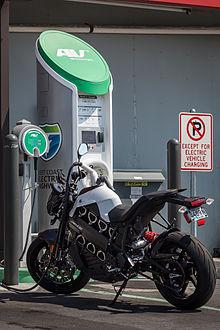 Harley Davidson (NYSE:HOG) - Price = $41.20
Harley-Davidson recently did a Livewire tour, during which it brought 40 concept electric bikes around the U.S. to gather market impressions and get a lot of people to take a test ride. This shows that Harley-Davidson may soon be a major player in electric motorcycles, however this is not certain. Obviously, electric motorbikes will only be a fraction of revenues, and hence HOG is not a pure play in electric motorcycles. Currently, HOG has a market cap of $7.9b and trades at a P/E of 11.29, PEG ratio of 0.9, a dividend yield of 3.42%, and an analyst target of $49.23.
Zero motorcycles (private)
Zero Motorcycles Inc. is an American manufacturer of electric motorcycles started in 2006 in California by Neal Saiki, a former NASA engineer. It is one of the top sellers. The Zero S has several options, the 185-mile range model sells at $16,500, and the 113 mile range sells at $12,000. It also has a cheaper model the Zero FX priced from $9,900. Zero Motorcycles also produces a line of electric motorcycles for police, authority, and military use.
To me Zero looks like the best pure play electric motorcycle company in the US at present.
Zero S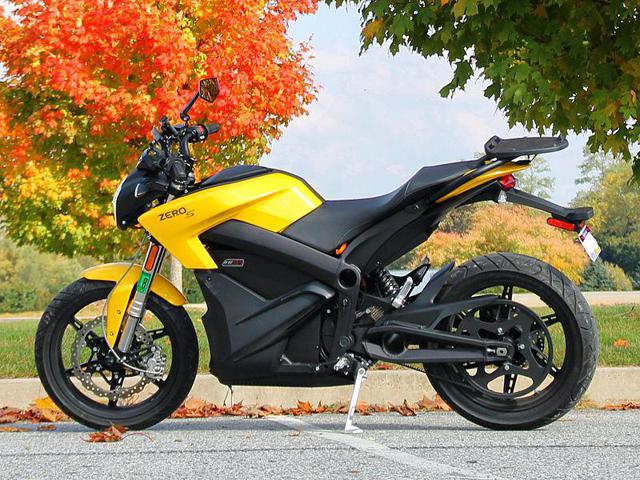 Lightning Motorcycle (private)
Lightning Motorcycle is another American manufacturer. CEO and Founder Richard Hatfield started the company in 2006 from San Carlos, California. They have won numerous awards for their race superbike (including a race speed of 218 mph (350kmph)), and their production bike has a 100-plus-mile range when driven at speeds of 70 mph. Note, however, they are still in the early stages of producing a bike, and bikes are made custom to order, and are rather expensive.
Alta Motors (formerly BRD Motorcycles) (private start-up)
San Francisco startup Alta Motors (private investors include Tesla Motors founders Martin Eberhard and Marc Tarpenning, Modara Technologies, and Cedarville Investments), certainly has the right backers to do big things. CEO and co-founder Marc Fenigstein plans to ramp up production and gain brand recognition. He expects the company to introduce a range of high performance EV bikes, that will "beat internal combustion engine [bikes] on their own terrain."
Evoke Electric Motorcycles (private)
While not a US company, Evoke's founders are Canadians based in Beijing, China. They have two reasonably priced (around USD $5-6,000 + shipping and any duties) electric motorbikes the Urban and Urban S, and they sell via their website globally. They have also linked up recently with Finland's Link Motion, to produce a connected bike with an "optimized software and hardware in-vehicle platform." Certainly, Evoke can do well, as the other US competitors bikes start at $10,000 and up.
Evoke Urban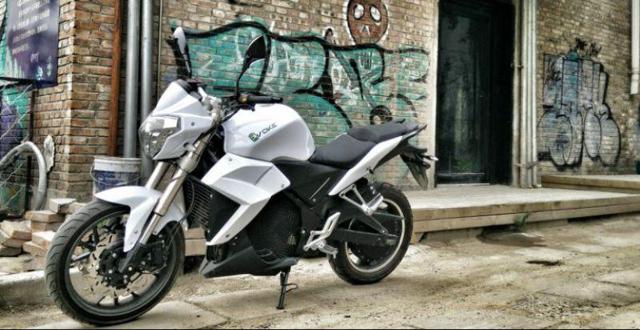 Other brands include Vectrix, Motorino, Energica Motor Company, Quantya, Electric Motorsport, Hollywood Electrics, Gogoro, Yo, Lito, Bell Custom Cycles, Energica, Brutus Motorcycles, Z Electric Vehicle Corporation (ZEV), and Agility Motors.
The Japanese Brands
Yamaha Motor Co (OTCPK:YAMHF, 7272:TSE) Price = $18.06
Yamaha has new electric motorcycles including the PED1, PES1 and PES 2 that look good. Off course, they will only be a small part of Yamaha's overall revenue, but at least Yamaha has moved into the electric motorcycle market ahead of many of its peers such as Honda. Yamaha trades at a P/E of 11.52, with a consensus analyst forecast of JPY 3,222. Bear in mind low liquidity levels when trading this stock on the US markets.
Yamaha PES2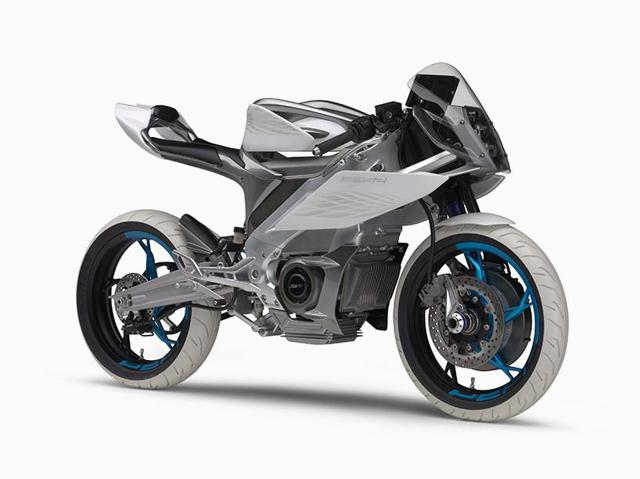 Honda Motorcycles (NYSE:HMC) and Scooters India are said to be working on an electric motorcycle and Honda has said they want to have an electric motorcycle by 2017.
Conclusion
Whilst there are many electric motorcycle companies, most of them are not pure plays or are not listed. This makes it difficult for investors to capitalise on the electric motorcycle boom at this point in time.
Perhaps Polaris or Yamaha is a good choice for now; however, I would prefer a pure play such as Zero or even Evoke if ever they were to list. I will follow up on this article if opportunities develop.
Disclosure: I/we have no positions in any stocks mentioned, but may initiate a long position in TSLA, BYD CO (1211:HK) over the next 72 hours.
I wrote this article myself, and it expresses my own opinions. I am not receiving compensation for it (other than from Seeking Alpha). I have no business relationship with any company whose stock is mentioned in this article.
Additional disclosure: The information in this article is general in nature and should not be relied upon as personal financial advice.
Editor's Note: This article discusses one or more securities that do not trade on a major U.S. exchange. Please be aware of the risks associated with these stocks.