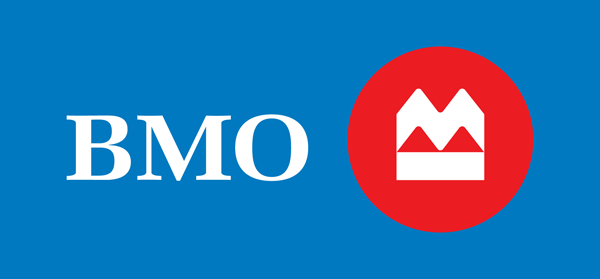 Bank of Montreal (NYSE:BMO) is the fourth largest Canadian bank and it had a tough 2015 as it continued its decline by shedding -11% in a struggling Canadian economy. Although BMO missed its target EPS growth of between 7% to 10% last year, BMO still had an impressive EPS growth of 6.2% considering that Canada was in a recession. BMO still has solid fundamentals and currently yields a very bountiful 4.52% yield which has been paid out since 1829. The business is still strong and investors should treat the Canadian economic downturn as a buying opportunity for beat up Canadian banks like BMO.
Impressive 2015 financials despite Canada's economic woes
For BMO, fiscal 2015 ended December 1st and the results were very impressive considering Canada was in a recession for the majority of 2015 due to the collapse in oil prices. Adjusted diluted EPS increased 6.2% to $7 from fiscal 2014, although BMO had a target within the 7-10% - 6.2% is still very impressive considering Canada's economic contracted for a good part of 2015. Had Canada been in better economic shape last year, there would be no doubt that BMO would have reached its EPS growth targets within the 7-10% range considering the Canadian assets it owns which are dependent on the price of oil. When comparing fiscal 2015 to 2014: Net income increased 5.1% to $4.68 billion, total revenue increased 6.4% to $19.39 billion and book value increased by 16.9% to $56.31 per share. The wealth management division saw a 13% increase of income to $955 million. It is clear that BMO is still growing and the business is still strong even with Canada's slowed economy. These great financials can be attributed to BMO having a strong portfolio of assets outside of Canada, so it is not as dependent to the price of oil as its competitor CIBC (NYSE:CM) which has more domestic exposure and is much more sensitive to the price of oil. Oil and gas companies only account for 2% of BMO's loans which is much smaller when compared to its banking peers.
Safe and bountiful dividend that is growing and will be paid in the harshest of recessions
BMO has been paying a dividend since 1829, the stock has seen the worst of depressions and recessions and still did not cut its dividend. BMO is a great dividend growth player that income investors should feel comfortable holding onto in the harshest of economic environments. BMO raised its quarterly dividend to $0.84 per share which implies a 4.52% yield at current prices. American investors that seek yields should come to Canada and feel safe knowing the BMO as well as any of the other big five Canadian banks offer one of the safest dividends in the stock market. This dividend will only continue to increase over time and long term holders of the stock will be handsomely rewarded.
U.S. diversification provides a hedge against declining loonie
BMO is a well diversified business, it owns over 600 branches in the U.S. Net income from U.S. operations were up 22% to 221 million and since BMO reports its numbers in Canadian dollars, its U.S. operations will provide a nice boost to the numbers when the USD translated to CAD. This provides a great hedge against the continuously declining loonie which is causing domestic Canadian businesses to suffer. BMO is dedicated to growing its U.S. presence, they recently acquired the finance division of General Electric (NYSE:GE) which is a huge American corporation. Moves like this make the business even stronger as Canada's economy continues to decline.
Income investors should strongly consider picking up shares of a big five Canadian bank such as BMO. BMO is hugely undervalued at current levels with a P/E of 11.2 and a P/B of 1.3. The P/E is in line with its five year historical average, but the P/B is lower as its five year historical average P/B is 1.6. BMO shares are dirt cheap and hold a very bountiful and safe yield. Investors should strongly consider initiating a position in BMO or any of the big five Canadian banks as a rebound may happen in the latter part of 2016.
Disclosure: I/we have no positions in any stocks mentioned, and no plans to initiate any positions within the next 72 hours.
I wrote this article myself, and it expresses my own opinions. I am not receiving compensation for it (other than from Seeking Alpha). I have no business relationship with any company whose stock is mentioned in this article.