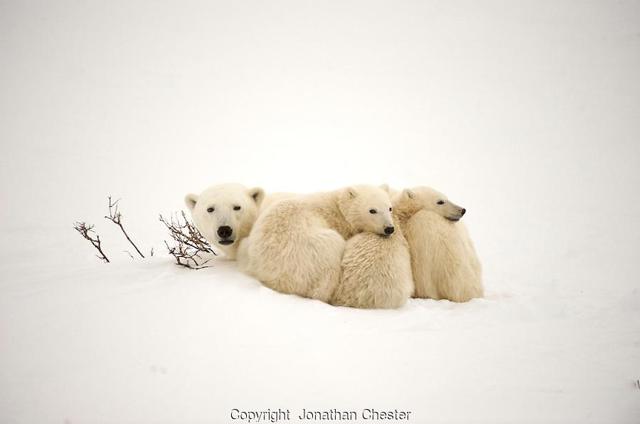 Click to enlarge
In the market crash of 2007 to 2009, the average investor lost 55%, according to the SPDR S&P 500 ETF (NYSEARCA:SPY). With the current market fundamentals, it appears as though we face a similar danger in 2016. That is, if we see another 2008-like bear market, expect to have half of your portfolio wiped out.
Being defensive at a time like this is a good idea. At the very least, you should be dedicating a portion of your portfolio to a sub-portfolio that is defensive against a market crash. But defensive doesn't mean completely leaving the market; if we miss a rally, it could be just as painful as seeing our portfolio crumble.
Recently on Seeking Alpha, portfolio strategies for "the coming market crash" have generated much interest. However, much of what these portfolios purport to do actually are not effective strategies, according to my perusal of these allocation approaches. I don't mean to pick on any specific individual here, but I am choosing the following article, which came up first in a Google search for this type of portfolio strategy on Seeking Alpha, as an example of why to be suspicious when taking free portfolio advice.
The portfolio strategy in question is that of David Pinsen.
The Portfolio
Pinsen recommends a portfolio that was generated by his company's algorithm for defensively going into 2016. Although the portfolio engages in hedging using options, a look at the portfolio itself should be cause for alarm. Here's the short, simplified version of the portfolio:
Invest 71% of your portfolio in 3 tech stocks: Amazon (NASDAQ:AMZN), Facebook (NASDAQ:FB), and NVIDIA (NASDAQ:NVDA).
Invest 13% in Raytheon (NYSE:RTN).
Invest 13% in Molson Coors (TAB).
Place 3% in cash.
Although each stock has a collar on it - thereby raising the overall cost of the strategy (in essence, a portion of your portfolio is dedicated to collar option strategies) - the stocks themselves are not defensive and will likely fall during a market crash. Consider their correlations with the S&P 500 in 2008 - I'm using Technology Sector SPDR ETF (NYSEARCA:XLK) in place of the three tech stocks, as these companies are different now than they were in 2008 and because FB was not a listed stock during that period:
XLK: 93%
RTN: 68%
TAP: 56%
All of these holdings are correlated with the market and therefore not defensive. In addition, this portfolio is not at all diverse. But I'm not here to pick apart another contributor's portfolio. I'm here to point out the one thing that matters when designing a bear market hedging portfolio: statistics.
If we backtest certain strategies during the 2008 bear market, we get a good idea of how the strategies will perform during another market crash. If you're anticipating a possible crash, you want a portfolio that will perform roughly as good as cash, within a certain acceptable drawdown. I doubt you think 47% is an acceptable drawdown: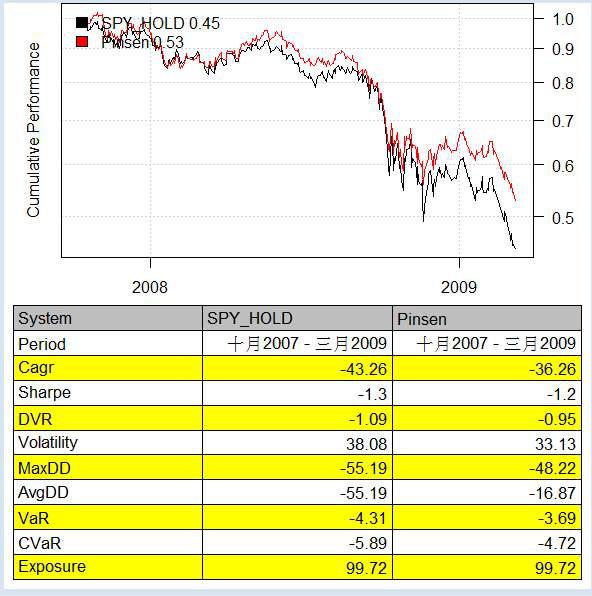 An Alternative
An alternative to choosing value and momentum stocks with protective collars would be choosing low-beta stocks, commodities, and ETFs. Though many savvy readers already know of this fact, few have run backtests on their strategies for the 2008 market crash. I ran several backtests on portfolio combinations to form a strategy that performs well in bull markets - so you can continue profiting if the market doesn't crash - and also has a small drawdown in the 17 months of the 2007 to 2009 market crash.
This is a defensive portfolio meant to hedge against - not profit in - another market crash. The portfolio is simple, and I hope you can use this as a skeleton for a more advanced bear market portfolio. Here goes:
Put 20% of your portfolio into each of these:
This strategy has a drawdown of 12% over the 17 month period of the last bear market: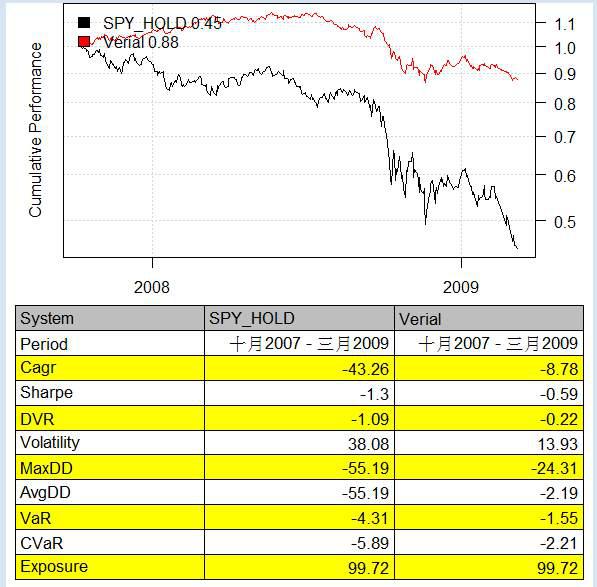 Of course, the fact that this portfolio worked well as a hedge in 2008 doesn't imply that it will work equally well in a future market crash. This is why you should use the above as a skeleton. For example, we know that the commodities market is weak at the moment; perhaps we should remove commodities from this strategy and replace it with something else or reweight the other four categories. Alternatively, perhaps you believe commodities have already bottomed out, making them a good investment and hedge.
Designing a working portfolio for a bear market is hard work and varies per individual. But no matter your strategy, backtesting it is essential. A properly backtested portfolio can prevent the mistake of blindly following a non-working strategy of a well regarded analyst.
With many bear market portfolio strategies being added to Seeking Alpha in the recent two months, you have a variety of possibilities laid out in front of you. The question, though, is which won't and which don't. Although we cannot predict the future, we can test the strategies on the time period most similar to what we expect to see in the future; and I recommend doing just that before moving any money into a dedicated bear market portfolio.
Request a Backtest
If you're interested in seeing your portfolio backtested on the 2008 market, ask me in the comments section or via mail.
Disclosure: I/we have no positions in any stocks mentioned, and no plans to initiate any positions within the next 72 hours.
I wrote this article myself, and it expresses my own opinions. I am not receiving compensation for it (other than from Seeking Alpha). I have no business relationship with any company whose stock is mentioned in this article.