It's been a little under a month since I last spoke about the Australian dollar and hasn't it been a ride and a half for traders. Since then the Australian dollar has had its ups and down, mainly ups it must be said, and briefly touched 72 US cents last week. This was not part of the plan to say the very least.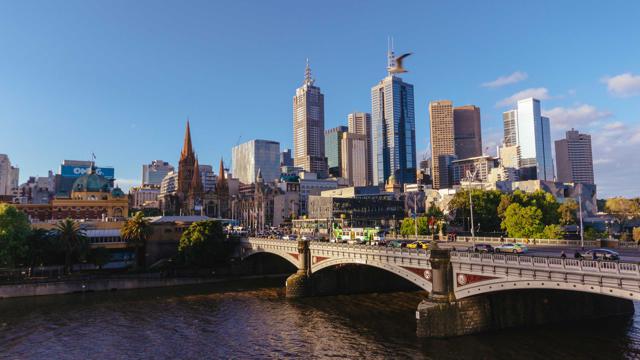 The US dollar weakened against a number of key currencies this last week when the New York Fed president appeared to take a very dovish stance when he mentioned weakness in global growth, and the threat to the US Dollar in a speech. William Dudley is well known for being quite moderate, so for him to hint towards no rate increases, it really got the market thinking. The thinking is that a global slowdown combined with a strong US dollar could hinder the US economy moving forward. So a rate increase could end up causing more harm than good for the economy.
The immediate reaction was for the market to price out any rate increases in 2016 and a large number of US dollar bulls quickly closed their positions. I still feel that rate increases will come in 2016, though I think it is safe to rule out March. I see June as being the most likely time for the next rate increase. This view is shared by Goldman Sachs which is predicting three rate rises this year.
At the same time that this was all happening, over in Australia the opposite was being debated. As predicted, the Reserve Bank kept rates on hold for another month. This was the ninth straight month with rates holding at 2%. The RBA explained that inflation was in a good range that warranted no rate cuts, but that they may act on any softening in inflation.
This all led to the Australian dollar coming back like a phoenix from the flames. The chart below shows the climb and how it briefly hit the 72 US cent mark.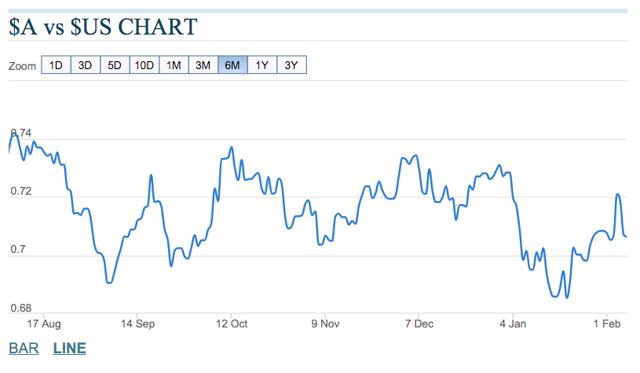 Source: The Australian
What does this all add up to then I imagine you'll be thinking. Well, it is inevitable that rate cuts will come in Australia at some point this year. But like in the United States, the closer we get to March the less likely it is looking that it will be that month. Personally, I think the Reserve Bank would like the United States to make its move first. But eventually it may run out of time and have to make its own move. If I were a betting man I would go for a rate cut in May. This will be the first time the Reserve Bank meets after the all important inflation report which comes out on April 22 2016. I'm not expecting inflation to be in the range that the Reserve Bank want (2-3%), so they may have little choice but to cut rates.
At the risk of sounding like a broken record, I do still believe the Australian dollar will go down from here. But, and this is the key point to takeaway, I would say there is a strong chance that it will trade within the 70-72 US cent range for the next few months. Traders could take advantage of this by shorting the Australian dollar if and when it peaks to the 72 US cent mark and closing the position at 70 US cents. I would caution against trading in the other direction as I do feel eventually it will break back through 70 US cents and stay there.
One of Australia's biggest banks, Westpac Banking Corp (NYSE:WBK), has revised its forecast for the AUD/USD. Previously they were expecting it to be at 68 US cents in March, whereas now they expect it to be 2 cents higher. June is when they expect it to reach that level now, dropping to 66 US cents in September. I agree with much of their forecast, but see the Australian dollar dropping to 66 US cents much earlier in May.

Source: Westpac Weekly
Final Word
For the next few months I expect there to be further ups and downs for the Australian dollar, but ultimately ending with a slide to 66 US cents. As I said before, I can't help but think this volatility will give traders a nice range to work within for many profitable trades up until May. So, take advantage whilst you can.
Disclosure: I/we have no positions in any stocks mentioned, and no plans to initiate any positions within the next 72 hours.
I wrote this article myself, and it expresses my own opinions. I am not receiving compensation for it (other than from Seeking Alpha). I have no business relationship with any company whose stock is mentioned in this article.