Outsmarting the Crowd is a guide that gently initiates you onto the path of successful investing. Baranowski has a clear and unpretentious style and his genuine passion to help others shines through the pages. Although the book's blurb talks about the Buffett-Graham school of thought, I would say it is much more a book written in the tradition of Buffett's teaching. All the better for the beginning investor in my opinion.
About the author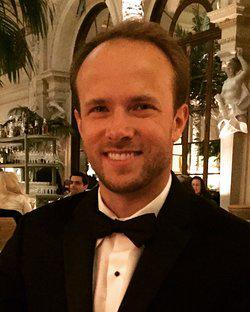 Bogumil K. Baranowski works at Tocqueville Asset Management, where he is the founder and portfolio manager of a private investment fund. He has over a decade of investing experience and lives and works in New York City.
Who shouldn't read Outsmarting the Crowd
If you are a value investing buff who has read widely across the genre of books from Peter Lynch to Joel Greenblatt and Jack Schwager, you do not have to add this book to your collection. Although, it could help you reiterate important investment lessons, I don't think that's enough of a reason to recommend it for experienced investors or someone who has read all the classics.
Who should read Outsmarting the Crowd
Outsmarting the Crowd, I wish the title reflected this a little bit more, is much more geared towards investors starting on the DIY investment path. If the book will have difficulty gaining traction that wouldn't surprise me because Outsmarting the Crowd with the subtitle: A Value Investor's Guide to Starting and Keeping a Family Fortune doesn't communicate clearly enough what it is about.
The book is structured around three pillars: philosophy, path and principles. It starts out with a terrific chapter about developing the basics of an Investment Philosophy and then transitions into a middle section with life advice, which could be useful if you are a millennial and starting or early into your career. The book then finishes with Baranowski's principles. He admits these are his principles and doesn't preach you have to live by them but they are quite sound.
The chapter on How To Value A Business, which is part of the principles, is my favorite chapter of the book. It could be a little challenging because Baranowski starts by presenting the Gordon Growth model, which I haven't encountered before, and only then moves on to the more conventional multiple based methods.
If you want to start learning about investing, Outsmarting the Crowd is a fine starting point. There are many valuable lessons in here and Baranowski doesn't waste time with a lot of fluff. However, do not expect a model or how-to because you are given a fishing rod, not fish.
Disclosure: I/we have no positions in any stocks mentioned, and no plans to initiate any positions within the next 72 hours.
I wrote this article myself, and it expresses my own opinions. I am not receiving compensation for it (other than from Seeking Alpha). I have no business relationship with any company whose stock is mentioned in this article.