Occidental Petroleum (NYSE:OXY) has recently reported its quarterly results in which the fourth largest US oil producer's losses slipped deeper into the red on the back of weak energy prices and impairment charges. But the Houston, Texas based company, which gives a generous yield of 4.6%, significantly higher than the peer average yield of 2.4%, was quick to say that it does not plan to slash dividends.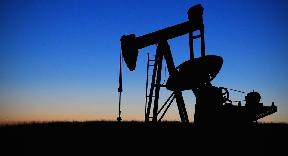 Stock image
Occidental Petroleum posted 12.6% year-over-year increase in production to 671,000 boe per day, but realized prices for crude oil, natural gas liquids and natural gas slipped 46%, 48.8% and 50.8% respectively. Occidental also booked $5.4 billion of after-tax charges, mainly related to asset impairment, which, coupled with lower commodity prices, drove 51.7% increase in net losses to $5.18 billion, or $6.78 per share. That's the biggest loss since at least 1990. Excluding the impact of one-off items, Occidental reported a loss of $129 million, or $0.17 per share, down from a profit of $560 million, or $0.72 per share in the same quarter of 2014. The loss was bigger than analysts' expectations of $0.12 per share, according to data from Thomson Reuters.
Meanwhile, Occidental, like most of the oil producers, continues to spend in excess of cash flows, funding the deficit from asset sales and borrowings. In the fourth quarter, the company said that its operating cash flows, including the impact of changes in working capital, clocked in at $851 million while it ended up spending $1.17 billion as capital expenditure and paid $574 million as cash dividend.
There was, however, one bright spot. Occidental's biggest strength is that it is the largest operator and largest oil producer at the Permian Basin, one of the oldest and lowest cost onshore oil producing regions of the US. Here, in the Permian Resources business, the company managed to meet its production growth target of 120,000 boe per day - a year ahead of the original plan - while lowering average drilling and completion costs by 33% in 2015. A growing number of wells in this region representing 14% of inventory, particularly some at Delaware, Bone Spring and Wolfcamp (A,B), have become economical for less than $50 a barrel oil price environment. Nearly 4% of the region's inventory, repenting 350 drilling locations, are economical for a $40 a barrel oil price environment.
There was little to cheer about Occidental's quarterly results, with the exception that it is making good progress in the Permian Basin. The company's core asset base is looking better than ever, but its losses are growing and it hasn't been able to fully fund its capital program from internally generated cash flows, let alone dividends. This strategy is not sustainable in the long run. However, during the conference call, Occidental's Chief Operating Officer Vicki Hollub, said that the company is in a position to continue paying dividends through the downturn. The company's "top priority for use of cash flow is and always will be the safety and maintenance of our operations," Hollub said, and the "second priority" is to pay the dividends. The comments were likely made to quell investor's concerns.
Occidental does have ample liquidity which, on paper, should allow it to continue developing its core Permian Basin properties while paying dividends. It had $4.4 billion of cash reserves at the end of 2014 and an additional $1.2 billion coming in from Ecuador settlement and asset sales. The company expects to generate $3.6 billion of cash flows in 2016 in a $42 a barrel oil price environment. This should easily cover this year's reduced capital budget of less than $3 billion and around $2.3 billion of dividends.
However, when it comes to dividends, priorities can change rather quickly in the downturn. We've seen this happen more once in the current oil cycle when energy companies have assured investors regarding sustainability of dividends, only to slash the payouts a few months later. It started in the beginning of the downturn when offshore driller Seadrill (NYSE:SDRL) suspended dividends in late-2014, just months after the management talked about their confidence in their ability to continue paying dividends for more than a year. Occidental's bigger rival ConocoPhillips (NYSE:COP) was the latest energy company to announce a dividend reduction when it released its quarterly results on Thursday, just two months after it said that maintaining the dividend is their "top priority" - that sounds similar to what we've just heard from Occidental.
Now Occidental does have ample cash reserves, but it is still at the mercy of the market. A crucial part of the company's 2016 spending plan is operating cash flows which are underpinned by oil averaging $42 a barrel. If oil prices, which are currently hovering around mid-to-low-$30s a barrel, fail to recover meaningfully this year, then Occidental may be forced to further reduce capex or slash dividends.
Disclosure: I/we have no positions in any stocks mentioned, and no plans to initiate any positions within the next 72 hours.
I wrote this article myself, and it expresses my own opinions. I am not receiving compensation for it (other than from Seeking Alpha). I have no business relationship with any company whose stock is mentioned in this article.