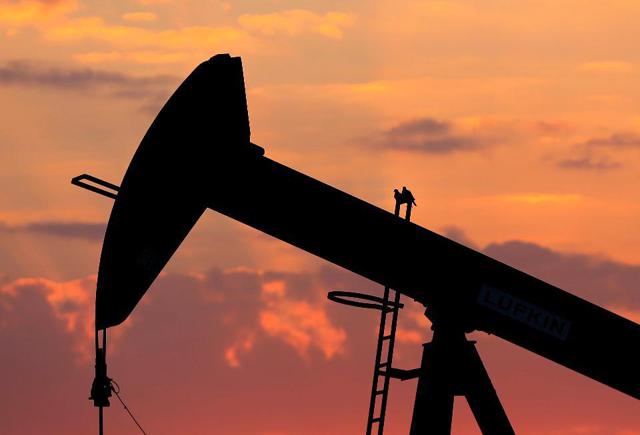 Click to enlarge
Source: Forbes
Weatherford (NYSE:WFT) delivered a revenue and earnings beat in Q4. The stock rose nearly 18% to $7.39 on Thursday due to short covering. However, the rise in the shares may be short-lived if the company cannot garner a lifeline from lenders in order to stay afloat. The following are key items from the earnings call and my interpretation.
Weatherford On 2016P FCF Of $600 million-$700 million
I would now like to offer a view on free cash flow ("FCF") in 2016. We expect to generate between $600 million and $700 billion of free cash flow in 2016, taking our net debt at the end of this year well below $6.5 billion and a targeted net debt level of below $6 billion by the end of 2017. Our long term net debt target is $4 billion which will get nearer when we sell the rigs business once market conditions improve.
The company expects the lion's share of the FCF improvements to come from its Zubair project, reductions in cash severance and restructuring costs, cuts to capex and better inventory management.
Zubair - Plus $200 million
Zubair is an $840 million facilities contract from an Eni SpA-led group that is expected to increase oil production from Iraq's Zubair oil field. Weatherford was expected to build six production facilities with 50,000 barrels a day capacity.
According management, the company has reached milestones that will trigger contractual payments. The project was cash flow negative in 2015 and net addition to cash flow in 2016 is expected to be about $200 million. It could potentially be a boon to cash flow.
Reduction In Severance - Plus $110 million
The company spent $193 million on severance costs in 2015 on 14,000 head count reductions. Weatherford expects 6,000 layoffs this year. Severance costs could fall to no more than $80 million this year.
Reduction In Inventory - Plus
Working capital generated $250 million of liquidity in Q4 and $567 million for the year. The company thinks it can improve upon that by reducing inventory balances by $550 million in 2016. I am on record saying that the inventory appeared overvalued by about $540 million.
Better inventory management could be a boon to cash flow. However, that implies that the company's internal controls or ability to project inventory needs was previously lacking. Improvements could imply a major change to the company's culture or internal controls which does not sound like an easy fix.
Reduction In Capex
Q4 2015 capex was $140 million, down from $450 million in the year earlier period. Weatherford's capex budget for this year is $300 million - less than half the $682 million spent in 2015.
My Interpretation:
These adjustments all sound nice in isolation. They also appear to represent the best case scenario. When you add anticipated declines in revenue and EBITDA, cash flow improvements do not appear so rosy. EBITDA fell 26% from $317 million in Q3 to $233 million in Q4. It will likely fall further as oil industry E&P continues to decline. That said, I will believe the FCF projections when I see them.
Weatherford On Goodwill
We also conducted our normal annual goodwill impairment test in the fourth quarter. As always, a detailed analysis was prepared in consultation with external experts and this analysis was stringently tested. The conclusion was that there was no impairment of goodwill.

Given the sudden deterioration of commodity prices most recently and as a matter of abundant caution, we updated our projections and analysis and retested the goodwill for potential impairment. Again the conclusion was that there was no impairment of goodwill.
After Joy Global (NYSE:JOY) announced a $1.3 billion goodwill impairment charge due to declining commodities prices, I was almost certain Weatherford would incur a sizeable charge as well. Of Weatherford's $3.1 billion in goodwill, about $1.7 billion is attributed to its North America operations. The company has incurred a pretax loss in North America for each of the past four quarters.
It could get worse as oil prices sub-$40 make it difficult for shale plays to stay in business. Those shale plays left standing are demanding price concessions from Weatherford, Halliburton (NYSE:HAL) and Schlumberger (NYSE:SLB), amongst others. A large goodwill impairment charge could have reduced equity and hurt the debt-to-capitalization ratio used for debt covenants. The threshold was raised to 70% from 60%. However, with $5.6 billion in PP&E and $3.2 billion in goodwill, Weatherford has $8.8 billion in assets that are highly illiquid. In my opinion, the company will need to raise additional capital in order to stave off the downturn in the oil & gas industry.
Weatherford On Its $2.25B Credit Facility
Our current facility expires in July 2017... it is good practice to proactively address the replacement of this facility early, we will launch a new facility shortly after this earnings call, maintaining the overall size at $2.25 billion, but extending the facility out over the next three to four years.

We have ongoing discussions with our bank group with respect to the terms and conditions of such an extended facility and we're confident we can conclude this new facility by the end of the first quarter...
My Interpretation:
Revolving credit facilities are typically backed by liquid assets. Weatherford needs all the cash flow it can muster to repay its subordinated debt. $350 million in principal payments come due this month and another $650 million is due in Q2 2017. As the business slows, the company is monetizing accounts receivable and inventory. However, if these assets are being used to repay $1.0 billion in debt coming due, what assets will remain to repay the revolver and other short-term debt totaling $1.6 billion?
A commenter from my previous article believes that Weatherford's liquidity is so dismal it may use the revolver to pay the $350 million principal payment:
Commenter 1: The $350MM is being paid by the revolver facility. Who said the $650M will not be paid the same way?

Shock Exchange: Unless JPMorgan (NYSE:JPM) is into to giving out charity it will not renew that revolver. Debt-to-EBITDA is approaching 7x. Moody's will downgrade the company's debt further into junk status. The last thing WFT needs is more debt. It needs equity and JPM and its lenders will tell the company that. This is not over by a long shot.
With debt/EBITDA near 7x amid declining cash flows, Weatherford needs equity in my opinion. The company failed to raise $1 billion in September via a mix of stock in convertible notes. With the equity markets closed to it, the company effectively wants short-term lenders [i] to extend capital with equity-type risk in exchange for [ii] debt-like returns. I highly doubt this will happen.
If the revolver is renewed lenders will likely ask for [i] a sizeable equity stake or [ii] warrants. This will allow lenders to share in the upside if Weatherford turns around. If not, they could potentially liquidate the company's assets to repay the loan. In either scenario, I predict a diminution in the company's equity.
Disclosure: I am/we are short WFT.
I wrote this article myself, and it expresses my own opinions. I am not receiving compensation for it (other than from Seeking Alpha). I have no business relationship with any company whose stock is mentioned in this article.