When I discussed some time ago in an in depth article on First Niagara Financial Group (NASDAQ:FNFG), I predicted that it was likely the company would be seeing strong loan, deposit and earnings growth in 2015 and beyond, and that performance would pick up once interest rates began to rise. Of course, the Fed did raise rates, but the real impact wont start to be realized until this year since it happened in late 2015. Let us not forget that all banks are being held back by low interest rates, yet many have managed to deliver improving performance in a low rate environment. The volatility in rates in 2015 had the effect of net interest margins being pressured, but rates have been a touch more stable the last few months. This is likely to have a positive impact. Of course, when it comes to FNFG, I know the stock got some positive momentum going on the back of a potential merger, though it has since given up much of those gains. Independent of that possibility, which would happen in Q3 2016, we need to focus on the outlook for the bank as a whole. The purpose of this article is to discuss First Niagara's most recent performance, particularly as it pertains to the bank's key metrics. Based on these metrics, I will discuss what we should do.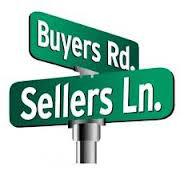 Source: Thinkstock.com
The company has just announced its fourth quarter results. This was a decent quarter. The company beat on revenues and met estimates on the bottom line. Compared to Q3, I felt this quarter was a slight improvement. But why? Well, earnings were flat quarter-over-quarter. Diluted earnings per share came in at $0.15 per share (net income of $55.3 million) compared to $0.15 per share (net income of $52.9 million) from last quarter. If we were to factor in merger related costs, earnings per share was $0.12. Further, revenues which beat estimates slightly, came in at $355.95 million. This is up almost 3% from last quarter's $346.9 million and up 3% from last year. I am happy with the headline numbers but we need to dig deeper to understand where the bank may be heading.
Those who follow my work on regional banks know the three key metrics I look for: loan growth, deposit growth and efficiency ratio improvements. I have to say that these measures were much more to my liking. Total loans increased 6% annualized to $23.8 billion as of December 31, 2015. This was due in part to strong performance in commercial business and indirect auto and home equity loan portfolios. Commercial business and commercial real estate loans increased to $14.4 billion. I should also point out that auto loans were strong. Average indirect auto loan balances increased 13% annualized or by $76 million to $2.4 billion versus the prior quarter. Even average residential real estate loans increased 1% annualized versus the last quarter. I think it is also critical to note that home equity balances increased for the 11th consecutive quarter to over $3.1 billion, or 7% annualized from the prior quarter.
Now, while loans showed strength in nearly all areas, total deposits also showed respectable growth from Q3. Average deposits increased 3% annualized from the prior quarter to $28.8 billion. Non-interest bearing checking balances were up 15% from last quarter to $5.9 billion, while average transactional deposits were up 10% annualized. Money market deposits were up 14%, but average savings balances were down 7%. This latter decline was driven by lower customer balances as a whole in part due to higher seasonal spending activity. That hurt a bit, but overall, the growth was there. The one thing that is of concern is the bank's efficiency ratio. Historically this metric continues to be weaker than I would like and this quarter it swung heavily in the wrong direction. The efficiency ratio was 70.7% in Q3 and 70.9% in Q2. However, here in Q4 it spiked to 74.5%. While this shows some degree of efficiency it did move in a negative direction and you need to recall that the strongest banks have efficiency ratios under 60% with my ideal coming in around 50%. There is still much work to be done here.
Here's the thing. Compared to how poorly the bank was performing in early 2015, I am pleased with the quarter, but not impressed by any stretch. While revenues and earnings were certainly where I would like them to be, the efficiency ratio was a disappointment. That said, the other key metrics moved in the direction I wanted to see. It grew loans and deposits and this is how the bank makes money. So this is a plus. If loans and deposits are flat, your investment will be to. Even with a pullback and buyout/merger in the works, I am still not a buyer here. The bank will benefit with the interest rates rise this year, but there are stronger names out there. I would hold here as its 3.4% yield is a nice payout while we wait for the impact of higher rates.
Note from the author: Christopher F. Davis has been a leading contributor with Seeking Alpha since early 2012. If you like his material and want to see more, scroll to the top of the article and hit "follow." He also writes a lot of "breaking" articles that are time sensitive. If you would like to be among the first to be updated, be sure to check the box for "Real-time alerts on this author" under "Follow."
Disclosure: I/we have no positions in any stocks mentioned, and no plans to initiate any positions within the next 72 hours.
I wrote this article myself, and it expresses my own opinions. I am not receiving compensation for it (other than from Seeking Alpha). I have no business relationship with any company whose stock is mentioned in this article.