GoPro's (NASDAQ:GPRO) 2015 Q4 revenue of $436.6 million represented a 31% y/y decline, far greater than the company had guided to (at 17%) in its Q3 earnings report. CEO Nicholas Woodman was careful to proclaim during the conference call that this was not due to competitive pressure. A more nonsensical statement from a tech company CEO, I've never heard.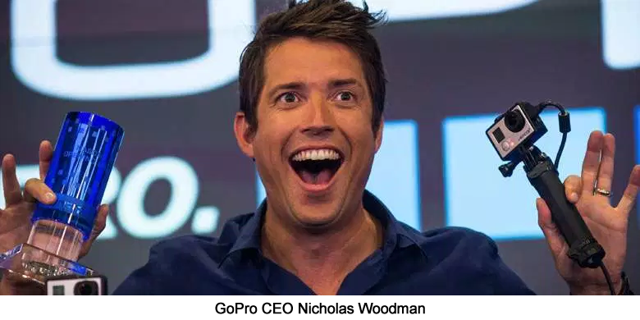 Click to enlarge
Source: Heavy
Irrational Rationalizations
GoPro's 2015 Q4 earnings report treated investors to the usual non-GAAP metrics investors have come to expect from under-performing companies. At the risk of being a little redundant, I'll summarize the GAAP results. GAAP gross margin fell precipitously from the previous year in Q4 from 47.9% to 29.4%. The Q4 GAAP operating loss was $41.3 million, down from last year's $173.7 million profit.
The guidance for 2016 Q1 presented even worse news. Revenue is expected to be $160-180 million, a 53% y/y decline from 2015 Q1 revenue of $363.1 million. The full year revenue range of $1350-1500 million represents a 12% y/y decline from 2015 revenue of $1620 million. Revenue is expected to pick up in the second half of the year due to the arrival of the Karma drone and the HERO 5.
CEO Woodman had this to say about competition:
To start I want to address concerns about competition, GoPro enjoys a growing category share lead in North America and Europe, in fact according to NPD in the fourth quarter of 2015 GoPro increased share in the U.S. by 180 basis points year-over-year to 21.3% of the combined digital camera and camcorder category on a unit basis. While in the action camera category GoPro's unit market share is over 85%.

. . . While we respect our competitors the data shows they are not having any significant impact on our business.
I had pointed specifically to competitive pressure in my article on GoPro's 2015 Q3 earnings. I regard Woodman's arguments about market share to be complete rubbish. Market share, how much share a company has, and whether it moves up or down have nothing to do with competition per se.
For instance, the smartphone market is intensely competitive, and Samsung (OTC:SSNLF) has the largest global market share at 21.4%, according to IDC, about the same as GoPro's share of the digital camera market in the U.S. Samsung even managed to increase share in 2015 Q4, but not because it didn't face competition.
The competitive pressure is readily apparent in GoPro's decision to discontinue its HERO, HERO+, and HERO+ LCD cameras while taking a $57 million charge against gross margin in Q4. Why does any company ever do something like this? Because the product isn't selling. At all.
Why aren't the lower end cameras selling? For the answer, one has only to visit Amazon.com (NASDAQ:AMZN) and look at all the cheap GoPro knock-offs being sold. This is market competition in action. But investors are expected to believe that GoPro wrote down inventory, took charges on excess purchase agreements and obsolete tooling because it wanted to "simplify the product line."
GoPro's competition doesn't stop with cheap knock-offs. As I have pointed out, Sony has entered the action camera market with a 4K (ultra high definition 3840 x 2160 pixels) capable action camera, shown below.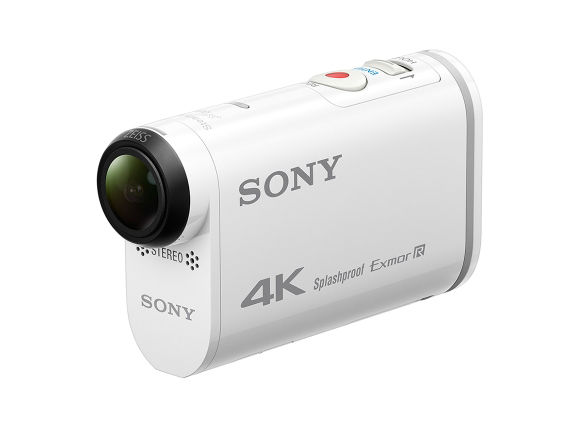 Nikon (OTCPK:NINOY) and Olympus (OTCPK:OCPNY) also offer ruggedized and waterproof cameras, and Ion Camera also offers a waterproof action camera that doesn't require an external case.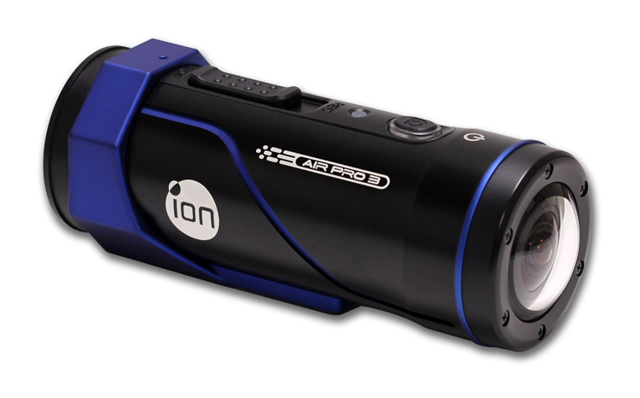 Click to enlarge
Woodman wouldn't be the first tech CEO to take liberties in defining competition in a way that puts his product in the best possible light. When Steve Jobs introduced the iPad in 2010, he was very careful to state that it wasn't competing with Netbooks. In fact, it was, and in retrospect, it's now widely regarded that the iPad killed off the Netbook. Jobs excluded the Netbook on the basis of being a different form factor, but in fact, it was a competitor. Netbooks were small notebook computers mostly useful for content consumption, priced about the same as the iPad.
Woodman himself declared at the conference call that GoPro's cameras should be thought of as "activity cameras" rather than "action cameras," but of course, the "activity camera" of choice for most consumers is the smartphone. So smartphones, connected ruggedized cameras from traditional camera makers, and actual "action cameras" all constitute competition. They all compete against GoPro for the consumer's purchasing attention and dollars.
Future smartphones are expected to be increasingly rugged and waterproof. Smartphone companies such as Apple (NASDAQ:AAPL) and others are known to be working on ways to provide waterproofing for their devices. As smartphones become increasingly ruggedized, they will become useful in the more strenuous activities that GoPro is used for.
The competition with smartphones is particularly significant in light of Woodman's proffered rationalization for why GoPro sales have slowed: because it's still too difficult to upload and process video from the camera. Woodman's solution is a new desktop editing suite from GoPro.
But those familiar with advancements being made by both Google's (NASDAQ:GOOG) (NASDAQ:GOOGL) Android and Apple's iOS know that both have turned to cloud computing for the solution to the GoPro upload/editing problem. Users of both operating systems can automatically upload photos and video to the cloud and have them automatically available on the user's other devices. Google Photos can also assist with assembling collections of photos and videos. Apple's iOS Photos provides similar features.
If software is really the important discriminator, then GoPro is probably in trouble on this front as well, since the major smartphone platforms already provide the kinds of services GoPro is trying to develop.
Investor Takeaway
Woodman seems entirely sincere in his claim that GoPro doesn't have a problem with competition. This just makes him seem more clueless than anything else. But I can see this being an appealing rationalization for GoPro investors.
All of GoPro's products, software or hardware, including the forthcoming Karma drone, will face increasing levels of competition in 2016. I believe GoPro's guidance for 2016 will end up being overly optimistic as revenue continues to decline throughout the year.
I also expect Karma to be delayed, providing a catalyst for further price erosion. Self-driving drones aren't any easier than self-driving cars, and there may be regulatory hurdles as well. The FAA will definitely scrutinize any such drones that enter the market.
The fact that GoPro investors would rather buy into the fantasy that GoPro is alone in the market presents a short opportunity. GoPro is still highly valued in terms of its TTM P/E of 40.4. Short interest is quite high at 35 million shares. I don't normally turn to Mr. Market for validation, but I have to say, the short interest is justified. The ingredients of a short are all there: overvaluation, a management that doesn't realize what it's up against, and investors who still trust the management.
Disclosure: I am/we are long AAPL.
I wrote this article myself, and it expresses my own opinions. I am not receiving compensation for it (other than from Seeking Alpha). I have no business relationship with any company whose stock is mentioned in this article.
Editor's Note: This article covers one or more stocks trading at less than $1 per share and/or with less than a $100 million market cap. Please be aware of the risks associated with these stocks.