Intel (NASDAQ:INTC) and Qualcomm (NASDAQ:QCOM) are well known for their smartphone chip rivalry. But the two chipmakers are collaborating with each other to broaden their horizon in WiGig, an emerging wireless communication technology.
WiGig, the short form of Wireless Gigabit Alliance, was originally a trade association aimed at promoting multi-gigabit telecom technology. In March 2013, WiGig was included in the Wi-Fi Alliance, after which WiGig became identical with the term "802.11ad," which is the underlying technology.
Why Is This Significant for Intel and Qualcomm?
Everything is fair in love and war, right? For Intel and Qualcomm, it's time for change. A new episode of love has begun, keeping the age-old war aside.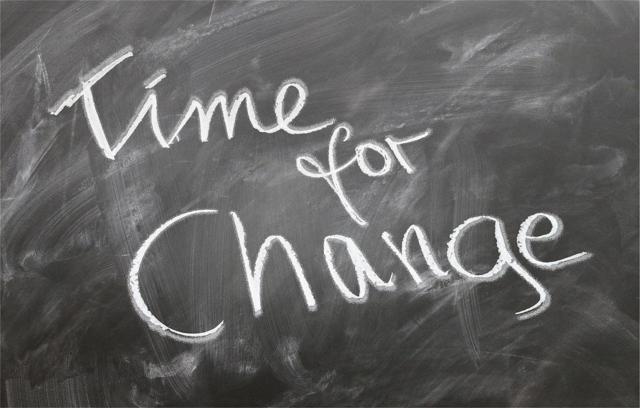 Click to enlarge
WiGig offers faster Wi-Fi connectivity. Industry observers believe that 2016 will be the year when WiGig will bring multi-gigabit speed wireless connectivity into the mainstream. The initiative involves expanding the adoption of the new 802.11ad Wi-Fi standard, which is actually a combination of different 60GHz Wi-Fi technologies. The new standard is capable of offering a throughput of 7gigabit per second.
The 60GHz frequency, a part of the V-Band frequencies in the United States, is witnessing growing interest in wireless telecom lately. Earlier 60GHz was used in military communications. In addition to Qualcomm and Intel, Google (NASDAQ:GOOG) (NASDAQ:GOOGL) is also interested to exploit the frequency band for developing next generation Wi-Fi and 5G solutions. In 2014, Google purchased Alpental, a startup engaged in developing innovative 60GHz networking solutions.
Qualcomm acquired Atheros Communications for $3.1 billion in 2011. Subsequently, Qualcomm formed Qualcomm Atheros, Inc., a wholly owned subsidiary of itself. Engineers of Qualcomm Atheros have been working jointly with Intel's engineers to achieve full interoperability between the two companies' respective 802.11ad WiGig solutions. By the time full interoperability will be achieved, a full-blown ecosystem around the new WiGig standard will also be developed. With the 802.11ad standard taking off, the partnership between Intel and Qualcomm will create a win-win situation for the companies.
A New Ecosystem Coming Into Existence
The WiGig technology will create a new market for WiGig-supported devices which will thrive embracing a new ecosystem. The possible use cases of 802.11ad will play a crucial role in defining the ecosystem.
Intel's aim is offering users wire-free computing experience. The idea is creating a common platform where multi-vendor devices can be docked, which will create new demand for Intel's processors that support docking. I believe wire-free computing is the first step towards building the ecosystem.
Intel's wireless docking technology uses WiGig connectivity via its tri-band wireless-AC 17265 card which supports 60GHz WiGig 802.11ad connectivity. Intel will also help users get rid of power adapters based on Rezence magnetic resonance technology. The technology is backed by A4WP, the short form of Alliance 4 Wireless Power, in which Intel is a participant. The wireless docking and power supply technologies support laptops, tablets and 2-in-1s powered by Intel's Skylake processors.
Qualcomm is also developing its own WiGig-supported product line. The ultimate aim, however, is selling more processors. Qualcomm is planning to leverage the power of its Snapdragon 820 processor and Qualcomm Atheros' IPQ (Internet Processor Qualcomm) 8064 reference design coupled with QCA9500 802.11ad chipset. Qualcomm said:
Some of the 11ad use cases include lag-free docking and screen mirroring, 4k streaming to multiple devices, near instant access to multimedia and fast upload and downloads.
Why Intel and Qualcomm Joined Hands?
In 2014, Qualcomm acquired fabless semiconductor company Wilocity. In 2007, a few executives and engineers of Intel's Wi-Fi Centrino group founded Wilocity, which developed the world's first 60GHz multi-gigabit wireless chipsets. Post acquisition, Wilocity became a part of Qualcomm Atheros.
As I said above, the 802.11ad Wi-Fi, which offers multi-gigabit, low latency and secured telecom technology, is a combination of different 60GHz Wi-Fi technologies. These 60Ghz technologies have some limitations when used in shorter ranges, such as in offices, homes or indoor public places.
Intel and Qualcomm have joined hands to overcome the limitations so that WiGig-capable devices, such as laptops, tablets, smartphones, VR headsets, AR glasses etc. can properly utilize the new standard via full interoperability, i.e., cross-platform compatibility between the two companies' WiGig offerings. Eventually full interoperability will ensure increased demand and steady market share for their processors.
Conclusion
The 802.11ad Wi-Fi standard is capable of addressing the rising demand for data in households, offices and carrier networks. The technology is already being used in wireless docking and charging. Going forward, multi-gigabit internet access will also be possible utilizing 802.11ad, since the technology offers networking solutions alongside point-­to-­point solutions.
Disclosure: I am/we are long INTC, QCOM.
I wrote this article myself, and it expresses my own opinions. I am not receiving compensation for it (other than from Seeking Alpha). I have no business relationship with any company whose stock is mentioned in this article.