First and foremost, we've been very impressed with the way that management has turned Abercrombie & Fitch (NYSE:ANF) around recently. We're not selling out of the company because we think that it is performing poorly, quite the opposite, we think it has been performing ahead of expectations. But because of this, the market has carried its shares to heights that are hard for us to justify. Trading at a trailing price-to-earnings ratio of 78.79, the shares are looking very expensive and we are just not confident there is enough in the pipeline to support the valuation, especially considering the recent report by Kohl's (NYSE:KSS) and a few discount retailers of weak traffic.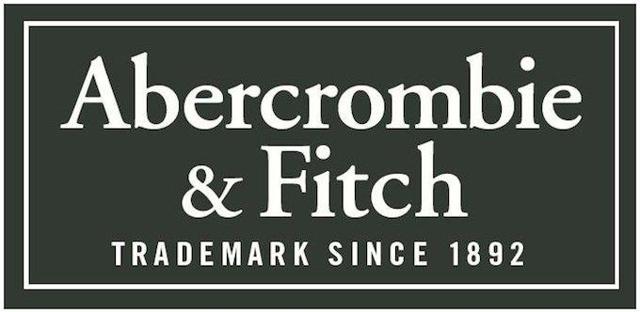 Click to enlarge
Even if you look at the company on a forward price-to-earnings ratio, it is still trading well ahead of its peers in the industry. Currently, the stock is trading at 24 times forward earnings, compared to The Gap (NYSE:GPS), Urban Outfitters (NASDAQ:URBN), and American Eagle Outfitters (NYSE:AEO), which trade at 9.31, 11.75, and 11.82 times forward earnings.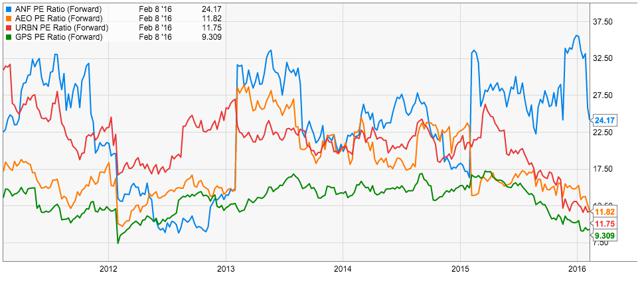 Click to enlarge
(Source: Ycharts)
Furthermore, considering the way the market has recently been punishing stocks with high multiples, we worry that Abercrombie & Fitch could be next in line for the chop. But it isn't just this, there are a few fundamental reasons to our decision than just worries over a high multiple.
As everybody will be aware, the apparel industry is extremely competitive, not least for the demographic that Abercrombie & Fitch is working in. There are few brands, Lululemon (NASDAQ:LULU) stands out as being one, that are able to command anything resembling customer loyalty. Without this strong sense of customer loyalty, we fear a lot of retailers will lose out in the future. We have spoken about the shift in retail habits to fast-fashion, and how this is hitting some retailers hard. Well, we do have concerns that Abercrombie & Fitch could be one of them. Fast-fashion caters to the retail habits of consumers today, and we see it as the most exciting part of retail to be in, at the expense of the retail kings and queens of yesteryear.
It has to be said that we were pleased with the way that the company reduced or removed branding from a lot of its clothing. Teens today are not interested in wearing the name of a brand across their chest, according to research. Gone are the days where people would willingly advertise a brand to the world through their clothing, or perhaps see it as a status symbol. These days clothes are beginning to be largely anonymous.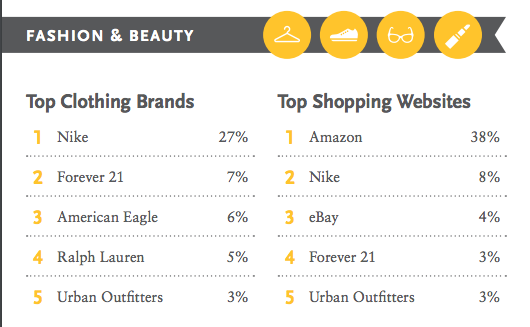 (Source: Piper Jaffray)
In Piper Jaffray's biannual research into teens retail habits, shown above, Abercrombie & Fitch didn't get a mention, but Nike (NYSE:NKE) wins the hearts and minds of teens hands down. While the company's absence from a top five of top clothing brands for teens is not something to panic about, the results of a different survey from Piper Jaffray, provided to us by Statista, is a little worrying. Shown below, is a survey of teen girls about clothing brands that they no longer wear.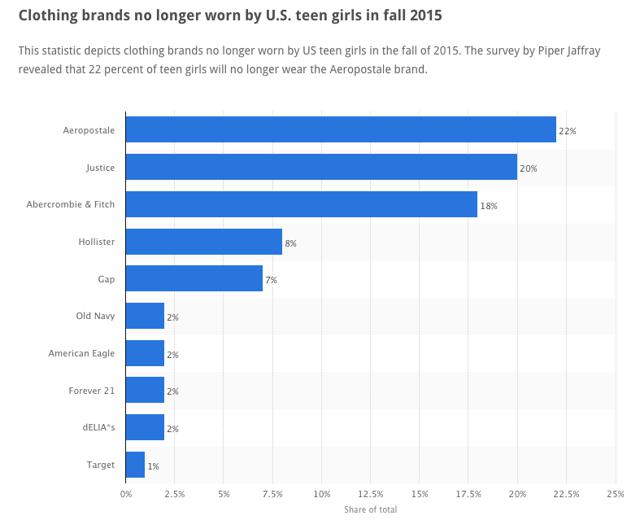 Click to enlarge
(Source: Piper Jaffray via Statista)
Now this survey is one that you really don't want to appear on. The problem with negative press like this is that it can be very damaging. It is easy to imagine the potential social stigma for a teenage girl that could come from dressing in unfashionable clothes. Well, to place a little bit of positive spin on things, the good news here is that despite the company being called Abercrombie & Fitch, the Hollister brand at present is the bread-winner for the company. For the first three quarters of fiscal 2015, as per the Q3 10-Q, the Hollister brand accounted for 53% of total sales.
Perhaps it is the Hollister brand which is the best hope it has of competing with fast fashion kingpins such as H&M, Zara, and Uniqlo. Hollister has shown great strength in the last twelve months, updating its merchandise mix and store look in an attempt to transform itself into a fast-fashion brand. It too has replaced its logo merchandise with fashion-focused products while streamlining its processes in order to improve the speed to market. This is very promising for the company, but despite the improvements, sales are still down year over year and we believe any sign that there is a slowdown with the brand could result in a big share price decline.
This is the key reason we have sold our shares. The company is due to report its earnings at the start of March and we feel that if the results are anything but excellent, the share price will decline. For us, the competition in the industry is far too fierce for us to say with any certainty that the company will continue to makes strides with its turnaround, especially with Kohl's weak traffic report which surfaced recently.
Disclosure: I/we have no positions in any stocks mentioned, and no plans to initiate any positions within the next 72 hours.
I wrote this article myself, and it expresses my own opinions. I am not receiving compensation for it (other than from Seeking Alpha). I have no business relationship with any company whose stock is mentioned in this article.