Prospect Capital (NASDAQ:PSEC) has been getting crushed. Are you serious? Down another 15% in days? I am down more than I care to admit. Much of this devastation has been a result of the last few days of trading, following a several month blood-letting in 2015. The next catalyst driving down prices are the supposed SEC investigation into the company's CLO's. Classic sell first ask questions later. I continue to add to my sizable position, as the discount to me appears too great. Even with the 20% drop in a few weeks, the name continues to be one of my top picks as it is a beaten down stock with a fantastic yield that appears sustainable.
As you know I have covered this name more than any other here at Seeking Alpha and I provided a lot of color for some of the biggest questions on investors' minds with recent interviews as well as investigations into the company's lending activity over the last few quarters. We've talked buybacks, insider activity, credit downgrades and the spinoffs. I believe over the course of my analyses that I have provided a rather clear picture of where the company seems to be heading. Now, more clarity on issues we care about, such as the new potential investigation, or management fees, or share repurchases, or insider activity, or the spinoffs in time will become apparent. But to know whether the stock is truly at a discount, performance is the key, especially with today's 7.5% drop ahead of earnings.
To me, the company is now at firesale prices. Just now here after market hours the company has released data for its second fiscal quarter that ended on December 31, 2015. Let me get right to the point here. To be perfectly Frank, I was very nervous. A lot of capital is tied up here for my portfolio and although I am playing the long-term game, there has been no relief. Has this selloff been justified? Well the company's numbers have been pressured over the last year and the macroeconomic climate hasn't markedly improved, so the risk is real. But is it as dire as are being led to believe? The comments in every article that has come out on Prospect shows many are bullish, but some are vehemently bearish. This earnings release was more than heavily anticipated to say the least by the readers here at Seeking Alpha and by yours truly.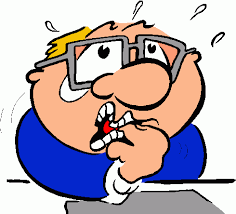 Source: Chesskid.com
I will say very plainly that this was a good quarter. And the company maintained its dividend payout the next three months. That is excellent news. Normally when Prospect reports I let all of my friends and colleagues here at Seeking Alpha jump in. Today I insist on being first. I have some key points. For those who have not seen the report, briefly, total investment income was up 5 % year-over-year at $209.2 million. This beat estimates slightly by $3.5 million. That's good news. The big story of course is the net investment income. This is because it generally mirrors so-called distributable income, the income that is available to be paid out to investors. The company of course is required to pay out 90% of taxable income. The net investment income is a GAAP measure so we want to look at this number but also know what distributable income came in at. Well, net investment income came in at $100.9 million or $0.28 per weighted average share for the quarter. This net investment income a beat against estimates and rose $9.7 million quarter-over-quarter. Keep in mind the company paid $0.25 per share in distributions. When looking at the non-GAAP distributable income figure we see this came in at $99.0 million $0.28 per share. Thus, the dividend was covered, and then some.
This brings me to an important point. It was something I asked about it my last interview. I'm talking about "spillback." That is, income in excess of distributions. For fiscal 2015 year which ended June 30, 2015, the company generated $1.31 in distributable income, exceeding the $1.19 paid out. Last quarter there was another $0.02 in "spillback." This quarter there was $0.03. I was more than confident the dividend would be maintained, and yes, this quarter we once again exceeded the dividend. This is fantastic news. This is absolutely key for dividend sustainability, but also means the company will have to make a move to maintain its regulated status. As I covered previously in my last earnings discussion, the company recently stated:
"90% minimum shareholder dividend payout requirement is based on taxable income rather than GAAP net investment income. Distributable income can decouple from such NII. While regulated investment companies may utilize "spillback" dividends in the subsequent tax year to count toward prior year distribution requirements, distributable income consistently in excess of dividends enhances the possibility of future special dividends in order to maintain regulated investment company status."
I will once again say that I do not believe the company has any prior year shortfalls to make up. With another $0.03 in coverage, the bigger statement here is the second half of that last statement. For those not paying attention the company is all but telling us that if they keep exceeding the dividend, it's going to be raised in the form of a special dividend. This is becoming more and more likely as the "spillback" reserves build. It also provides a cushion in case the company 'misses' or underearns the payout. A special dividend would be very welcomed news for every shareholder. Since the IPO ten years ago through the April 2016 distribution, the company will have paid $14.62 per share to initial shareholders and approximately $1.85 billion in cumulative distributions to all shareholders. That's excellent.
Most of your know that I cover many other interest income driven businesses. For the most part they have been getting pummeled year-over-year on their income and earnings. Prospect delivered here. As a business it has been performing over the last 6-7 months quite well, but gets no love from the Street. In fact it is getting absolutely crushed. There is still uncertainty but the company is moving away from one-time money into a steady stream of income. The company's evolving origination mix of new loans increased the percentage of its recurring income. Nearly 97% of total investment income comes from interest income now, vs. about 81% a year ago. This is a substantial change. As a result, the recurring income portion of Prospect's net interest income increased year-over-year. This reliable income source also is key to dividends being paid and covered.
So where can I nitpick? There was one glaring weakness this quarter. I was unhappy with net asset value declining $0.52. As of December 31, 2015 the net asset value stood at $9.65 per share versus $10.17 at September 30, 2015. I was expecting a drop to $10.00, so this had me a bit disappointed, but given the action in the stock, it was priced to be much worse. Why did it fall? Well it drop primarily due to unrealized depreciation rather than fundamental credit issues. The company stated:
"We estimate approximately 74% of the unrealized write-down we experienced this quarter related to macro changes in the capital markets as opposed to specific portfolio credit issues, approximately 18% related to energy-related companies in the portfolio and the remaining 8% related to specific non-energy individual credit matters. As of December 31, 2015, Prospect's asset concentration in the energy industry stood at 3.2%, including Prospect's first lien senior secured loans where third parties bear first loss capital risk."
Look the decline was more than I expected but this not that bad all things considered. Obviously I want this to be stable. The NAV decline gives some strength to the bears who say things like "stock is falling because we expect NAV to spiral downward" or similar. I will be watching this closely, but again, the decline was due so far to unrealized write-downs. The bears may harp on the CLO investigation, but until anything comes from that (and I will be reaching out to the company), I think it's a non-issue right now. Regardless of the decline, the stock is at firesale prices. Based on the close of $5.26, the stock trades at a $4.39, or 45% discount-to-book. That is the largest discount I have ever seen for the company.
Here's the thing. If NAV declined and the company whiffed on investment income, I would be much more cautious. But with this news I am feeling very good about buying today. Let us not forget that insiders bought at a huge clip just over a month ago. We know from my prior interviews that non-reporting (form 4) employees of the company are buying. The company did buy back stock again this quarter. Repurchases total $34.1 million to date. The company is moving in the right direction. It is seeing stable income. Despite risk of some of the oil investments the company is carefully investing. Even if the CLO's were worth zero, the stock would still be trading at a 20% plus discount. Clarity on the spins is coming very soon. The company is stepping up its share buybacks. The quarter showed the name is seeing excess income versus dividend distributions. The dividend is safe. With every big dip I think you have to continue accumulating. I can only hope this report burns the shorts as a long, because the discount is laughable. With these results, what more are you waiting for as an income investor?
As always, I welcome your comments.
Note from the author: Christopher F. Davis has been a leading contributor with Seeking Alpha since early 2012. If you like his material and want to see more, scroll to the top of the article and hit "follow." He also writes a lot of "breaking" articles, which are time sensitive, actionable investing ideas. If you would like to be among the first to be updated, be sure to check the box for "Real-time alerts on this author" under "Follow."
Disclosure: I am/we are long PSEC.
I wrote this article myself, and it expresses my own opinions. I am not receiving compensation for it (other than from Seeking Alpha). I have no business relationship with any company whose stock is mentioned in this article.