It has been a choppy start to the year for Steve Madden, Ltd. (NASDAQ:SHOO). Since we last spoke about (and recommended) the stock, it climbed 10%, before losing almost all those gains, and now finds itself just 1.88% above where it started.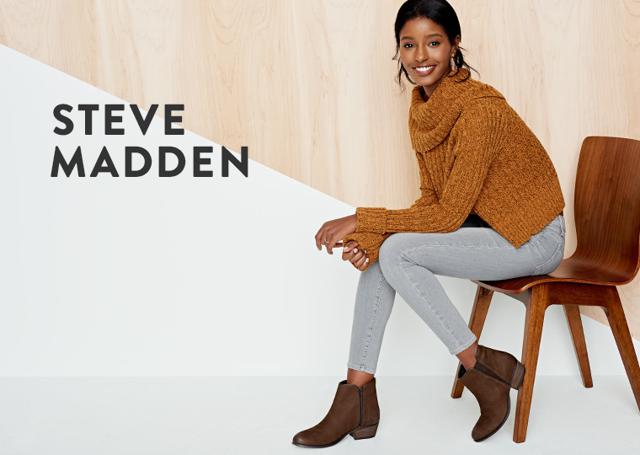 For those that are not familiar with the company, Steve Madden designs, sources, markets and sells fashion-forward name brand and private label footwear for women, men and children. As well as footwear, it produces both name brand and private label fashion handbags and accessories.
Shown below is the stock's downward dive over the last 6 months. As disappointing as it was to see it bounce and then drop again, we were very happy with the 10%, and did manage to lock in some gains due to a trailing stop loss. We quite like trailing stop losses in these weak markets because, with SHOO as a prime example, a stock can move significantly upwards before losing a lot of its value just as quickly as it gained it.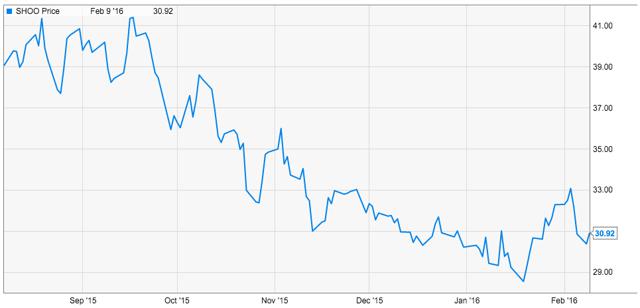 Source: YCharts
Although the company has dropped again, we see this being another great buying opportunity. We do plan to hold the stock much longer this time, but it is easy to imagine another quick 10% gain being on the cards for investors at this price.
We have been pleased to see Steve Madden providing options for the athleisure market. The offering is limited at the moment, but should it be popular, we would expect the company to expand on it. Due to the athleisure trend growing substantially, it would be fantastic if the company could get in on the action. We do see an opening for designer athleisure sneakers that would complement its Superga brand, and the price points that Steve Madden has been working in make it very competitive with the likes of Nike's Converse brand, or Vans. One little hiccup, though, has been that the company was recently sued by Skechers (NYSE:SKX) due to what was perceived to be a design infringement. The two companies have decided to settle out of court, though we are yet to hear the terms of the agreement. Whatever the outcome, we don't anticipate it as being too detrimental to earnings and hope it doesn't put Steve Madden off the athleisure segment.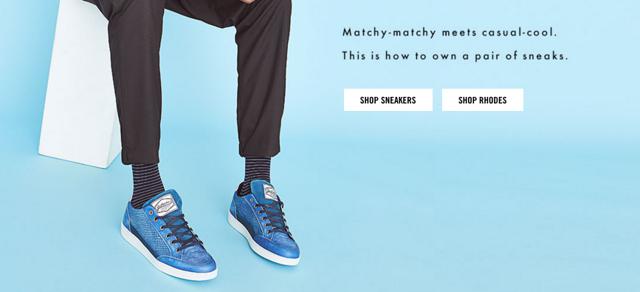 Source: SteveMadden.com
The company is expected to announce its earnings within the next two weeks. As we have previously said, the lowered guidance management gave for the fourth quarter that spooked the market related to low-margin goods, which would at worst negatively impact earnings per share by three cents.
Our only other real concern was low traffic, but after Michael Kors (NYSE:KORS) smashed analyst expectations last week, a lot of these concerns have been quelled. Michael Kors reported earnings per share of $1.59 for the quarter, well ahead of the analyst consensus estimate of $1.46. We see this as a positive sign for Steve Madden and feel there is a strong chance the company had a good holiday season, as opposed to competitor Deckers Outdoor (NASDAQ:DECK), which struggled due largely to the warmer winter weather. We feel Steve Madden would not have been as affected by the weather due to its more diverse product assortment.
In the preliminary results that the company released a few weeks ago, management advised that earnings "for fiscal year 2015 is now expected to be at the low end of the company's previously provided guidance range of $1.85-$1.95." Most analysts have opted for earnings per share of $1.85. While it may not be much more than what analysts are estimating, we expect a small beat on this with EPS of $1.86-1.87.
But this year's earnings aren't the reason we are investing in Steve Madden today. Our sights are firmly set on next year and the gains that will come from continued earnings growth. Despite the challenging environment, we have forecast earnings of $2.15 per share for fiscal 2016. We feel the rise in disposable income levels and slower retail sales in 2015 will bring about increased demand in 2016. Also, the growth of its e-commerce, which accounts for 17% of sales, has been very pleasing. We believe this will have grown to over 20% of total sales by the end of 2016.
We've picked this out before, but feel it is worthy of reemphasizing: the company has great liquidity and zero long-term debt. The current ratio is a strong 2.109 and the quick ratio is equally strong at 1.437, making for a strong balance sheet.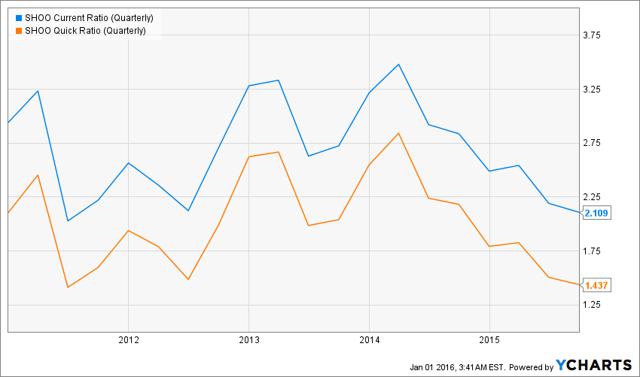 Source: YCharts
The stock has traded at an average price-to-earnings ratio of around 17 in the last five years. This is a slight discount to its competitor Skechers, but we believe it to be the appropriate level. Trading where it is now makes for a good entry point, in our opinion.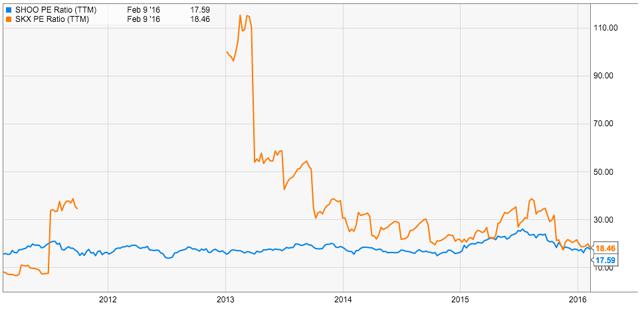 Source: YCharts
Our earnings estimate for this year places fair value at $31.70, which is approximately 2.5% higher than where the shares are trading now. But looking at the year ahead, we see potential for significant gains. Based on our earnings estimate of $2.15 per share, we have a one-year price target of $36.55. This equates to a return of 18% from where SHOO is trading currently. In our opinion, this investment has a high return for what we perceive to be low risk.
Disclosure: I am/we are long SHOO.
I wrote this article myself, and it expresses my own opinions. I am not receiving compensation for it (other than from Seeking Alpha). I have no business relationship with any company whose stock is mentioned in this article.