Many investors may question whether or not the United States actually has a housing shortage right now, but once they see the data, they might be believers. This may be interesting news for investors looking at the iShares U.S. Home Construction ETF (NYSEARCA:ITB).
Janet Yellen recently said that housing starts remain "very depressed, housing starts below levels that seem consistent with underlying demographics." Take a look for yourself and keep in mind that this data is not adjusted for population growth. Last year, about 2.2 million households were formed in the United States and housing starts are about half of this level of growth.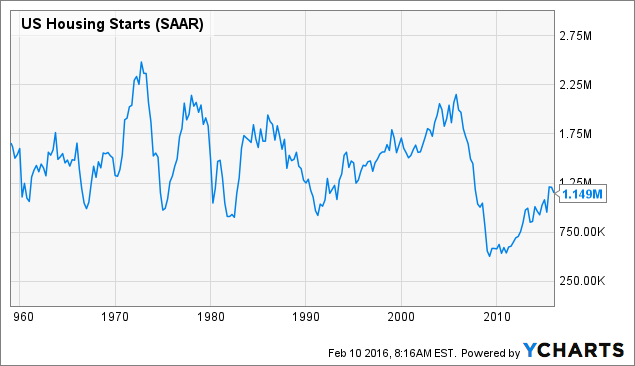 US Housing Starts data by YCharts
But you may ask, "aren't there a ton of vacant foreclosures that need to be absorbed by the market?" The answer is no. Take a look at this data from the Census Bureau. It shows that homeowner vacancy is near normal levels.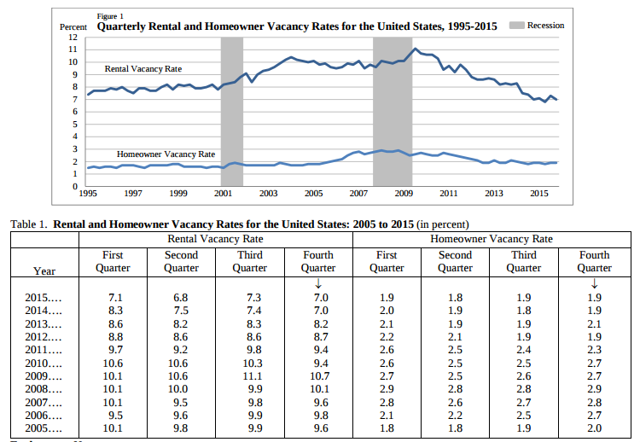 Click to enlarge
The homeowner vacancy rate is actually dropping to levels (1.9%) that are consistent with the long-term trend. So, the next time someone mentions the mountain of zombie foreclosures, you will know that they are speaking ignorantly. The facts state otherwise.
Even more striking is the rental vacancy rate of 7%, which is below levels last seen in the 1990s. Rental vacancies actually peaked in 2009, during the last recession, nearly 7 years ago. In fact, the cost of renting a home continues to rise at an elevated pace.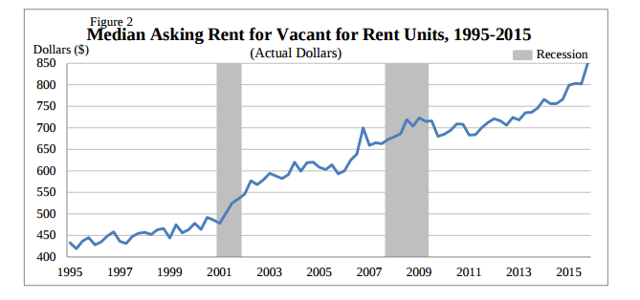 Click to enlarge
So, even though the Federal Reserve is having a hard time getting general inflation levels to 2%, rent inflation is actually above the 20-year average. Why? Supply and demand. As the market worked through an excess supply of homes, production was cut, eventually the two forces of supply and demand came into equilibrium. The result is that now, we are swinging the opposite way, too little supply, and a jump in the cost of rent.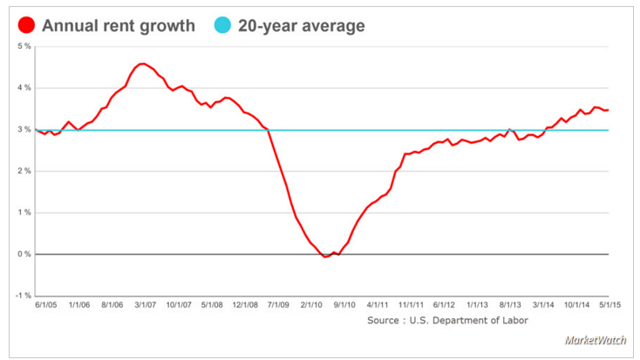 Click to enlarge
The real underlying force behind this data is a group of millennials that are pushing up rent and delaying home purchases. That could soon change however, as those people born in 1985 suddenly find themselves over 30 years old. There is soon to be a surge of "30-somethings" looking for a place to call home. This is where the shortage of rental housing is coming from and this is where the shortage of new homes will come from.
In fact, homebuilder D.R. Horton (NYSE:DHI) is reporting that first-time home buyers are exceeding their expectations for demand with the Express Homes line. This program is seeing good "absorption and margins." So, you can play the macro trend, which implies that housing is going to be in short supply, or you can pick a company like this that has a plan to tap the first-time home buyer market.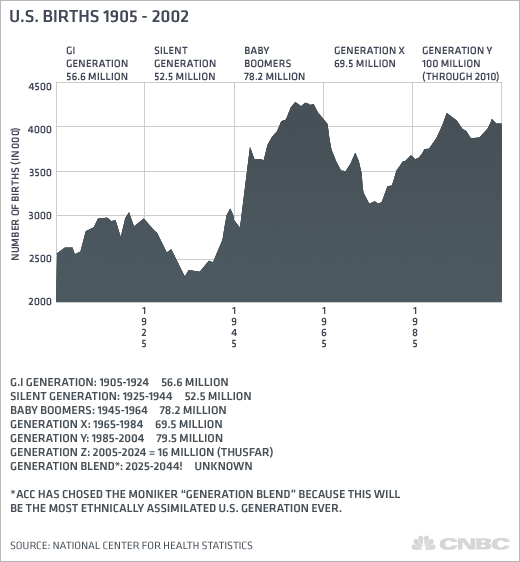 The surge in Millennials hitting "home-buying" age is an obvious macro trend. This same macro trend can be seen in the rapid increase in the cost of attending college. Tuition inflation since the start of this century has outpaced general inflation by 2%. However, macro trends like this are sometimes ignored by the market.
All these reasons combined show the possibility that the next housing crisis will be a shortage of available housing units for home buyers. That will be good news for investors, whether you are buying individual homebuilders, or a broad index ETF.
Disclosure: I/we have no positions in any stocks mentioned, and no plans to initiate any positions within the next 72 hours.
I wrote this article myself, and it expresses my own opinions. I am not receiving compensation for it (other than from Seeking Alpha). I have no business relationship with any company whose stock is mentioned in this article.