Welcome to the New GE issue of M&A Daily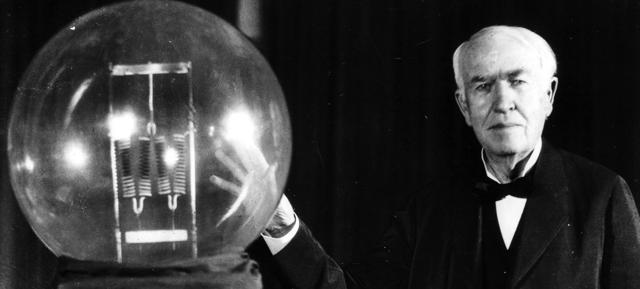 Click to enlarge
General Electric
General Electric (NYSE:GE) is about to sell GE Capital Interbanca, one of the last pieces to its transformation from a financial to an industrial company. Oaktree (NYSE:OAK) is battling with Cerberus, Goldentree, and Clessidra for the asset. Oaktree is the world's largest distressed debt investor and one of the best. Founder Howard Marks is one of my favorite investors (and favorite people period, with multiple citations on my quotes page). If you are a thoughtful investor in search of some uncommon sense, then you should read and re-read his book The Most Important Thing.
Mylan
Mylan (NASDAQ:MYL) agreed to acquire Meda in a $9.9 billion cash and stock deal. Meda holders get consideration currently worth 165 Swedish Krona per share.
Axiall
Axiall (NYSE:AXLL) management thinks that the Westlake (NYSE:WLK) proposal should be rejected.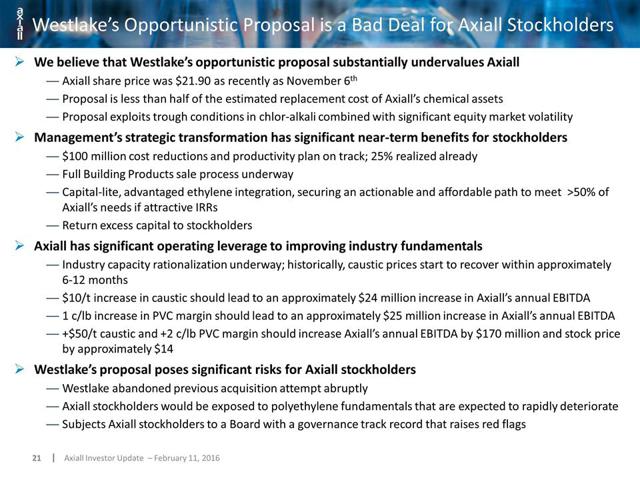 Click to enlarge
The current bid's $0.88 net arbitrage spread offers a 9% annual return if a deal closes by October.
Atmel
The preliminary S-4 has been filed with the SEC for the Microchip Technology (NASDAQ:MCHP) acquisition of Atmel (NASDAQ:ATML).
Time Warner Cable
Charter (NASDAQ:CHTR) is seeking California regulatory approval of its acquisition of Time Warner Cable (TWC) by June. The $9.39 net arbitrage spread offers a 13% annual return if the deal closes by July.
BG Group
The High Court of Justice in England and Wales approved the Royal Dutch Shell (NYSE:RDS.A) (NYSE:RDS.B) acquisition of BG Group (OTCQX:BRGYY).
First Niagara
KeyCorp (NYSE:KEY) management intends to address the New York governor's concerns about the bank's acquisition of First Niagara (NASDAQ:FNFG).
Baker Hughes
Halliburton (NYSE:HAL) management continues to support this acquisition, despite regulatory impediments and plummeting energy markets.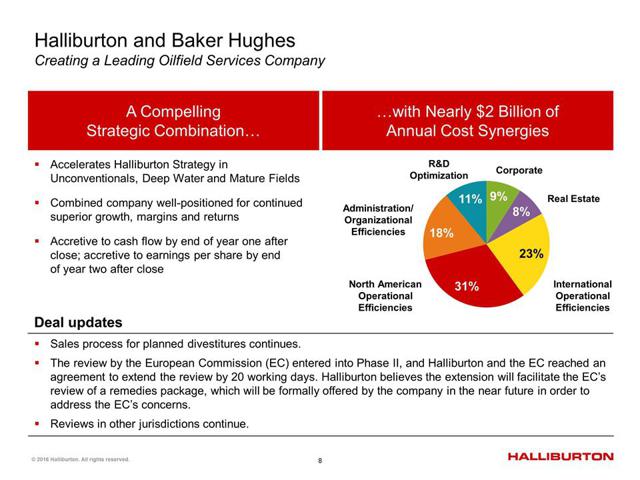 Click to enlarge
More to come in future editions of M&A Daily…
2 New Series for Sifting the World Member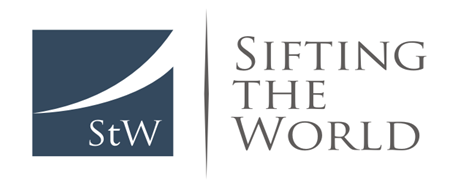 Sifting the World is running two exclusive series on our best investment ideas for the current market environment. The first is ten cash arbitrage ideas with current regulatory and financing checks. So far, three have been successfully completed. The seven remaining opportunities in this basket offer a 25% annual return on average.
The subsequent exclusive series will be on equities that are most commonly held by hedge funds, especially those with the largest drawdowns over the past six months. If they have large losses in certain positions, it could cause other positions to decline over the months ahead. Meanwhile, I am writing my shopping list.
Elsewhere on Seeking Alpha
Disclosure: I am/we are long AXLL, ATML, TWC, BHI.
I wrote this article myself, and it expresses my own opinions. I am not receiving compensation for it (other than from Seeking Alpha). I have no business relationship with any company whose stock is mentioned in this article.
Additional disclosure: Chris DeMuth Jr and Andrew Walker are portfolio managers at Rangeley Capital. Rangeley invests with a margin of safety by buying securities at deep discounts to their intrinsic value and unlocking that value through corporate events. In order to maximize total returns for our investors, we reserve the right to make investment decisions regarding any security without further notification except where such notification is required by law.
Editor's Note: This article discusses one or more securities that do not trade on a major U.S. exchange. Please be aware of the risks associated with these stocks.