With current trading technologies we sometimes get confused. The ability to buy and sell bonds and stocks in a quick and easy fashion impacts our ability to take a second opinion or to reconsider an action that went swiftly in our minds.
The stock market is a tough force to beat. From the aspect of risk, it is like a casino as you are competing against forces that are much stronger that you and those would love you to make a mistake out of naivety or nervousness.
The current markets are amplifying this risk. When the markets are so volatile and filled with a high level of anxiety and fear, people are getting to behave in a much less rational manner.
"Let's sell it all and go to bed with a quite mind" is the sentence these forces you are up against would be happy to hear coming from you. So you had a stock, now you sold it after the price has fell and it is assumingly a Win-Win situation.
Well it is not.
Generally speaking, acting based of emotions will most likely be devastating overtime.
Stocks and bonds are not just papers.
Stocks are not just papers or digital elements in your eBank account. Stocks represent the strength of a company, its assets and moat. Bonds represent debt the company, the city council, or the state owes you. You should not take it lightly even though it is so easy to trade it.
If you had some good reasoning behind buying these investment vehicles in the past, if nothing disastrous has occurred, why sell it now? Just because it is a push-button action?
This is exactly the time where your courage and ability to mitigate uncertainties is tested.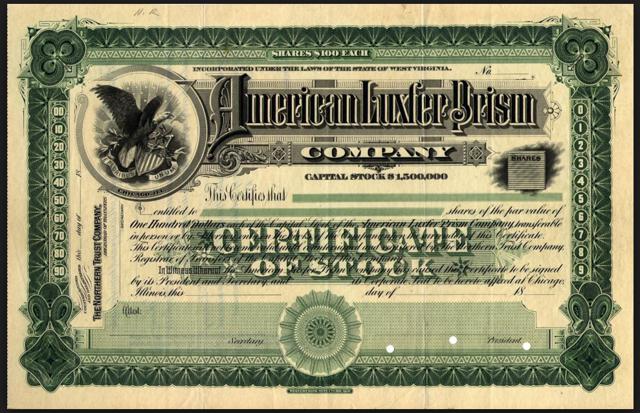 Click to enlarge
The current environment makes everyone that has some interests in the markets to be even more involved. Those who would get into a panic mode, and it is probably the majority, would continue to lose as they have done in the past.
The secret to beat those forces that are aimed for your money is rationalize your actions and look at the long term. The ongoing swings should not be a factor.
This is the time to go back to the original reasons for picking your investment vehicles. If there is no real reason for the price swing, you should close the monitor and stop thinking about what-if scenarios.
It always reminds me the story of the person who bought a house in the country next to a forest which, at some point in time, was confiscated by the city council to become a highway.
During the days of construction the value of the house went down by 50% or more. If it was an eStock, this person might have sold it as soon as it starts dropping in price. But after the highway has been completed, new stores were built all around it and it is now the most attractive location around the value of the house has flourished to new highs. The complexity to sell had saved the investment.
Your main challenge is not to be fooled by the ease-of-sell.
My current portfolio includes 20 holdings: Avista Corp. (NYSE:AVA), BHP Billiton (NYSE:BBL), Baxalta (BXLT), Cracker Barrel Old Country Store, Inc. (NASDAQ:CBRL), Care Capital Properties, Inc. (NYSE:CCP), Chevron (NYSE:CVX), Deere & Company (NYSE:DE), Eaton (NYSE:ETN), Johnson & Johnson (NYSE:JNJ), HCP (NYSE:HCP), Main Street Capital (NYSE:MAIN), National Health Investors (NYSE:NHI), Realty Income (NYSE:O), Omega Healthcare Investors, Inc. (NYSE:OHI), Philip Morris International (NYSE:PM), AT&T (NYSE:T), Unilever (NYSE:UL), Vanguard REIT ETF (NYSEARCA:VNQ), Ventas, Inc. (NYSE:VTR) and Wisconsin Energy (NYSE:WEC).
Most had suffered from a substantial price decline and I suspect that most would continue to suffer in the short term. The current environment of low confidence in central banks and the lack of a consistent monetary strategy all around the world lead to high level of anxiety that will drive massive sell-off in the coming weeks.
As all of my holdings are paying dividends, my focus is on the cash flow coming in through time. If prices, a quarter from now, would be very attractive, I will be able to buy more. If not, I would maintain current cash flow with some expected growth over time.
My 2 cents in summary is:
Don't panic.
Understand what you are doing. Don't take quick actions just because it is easier now than ever before.
Check your holdings based on your original logic that led you to buy it. Some logic would change, like mine with ConocoPhillips (NYSE:COP). Others would hold ground.
Don't check your account too frequently even though it is right there. If it goes up, it's great. If it goes down, it is better to do something more meaningful while waiting for the dividends.
Happy investing
Disclosure: I am/we are long DE, AVA, CVX, VTR, OHI, O, HCP, UL, BBL, MAIN, JNJ, NHI, T, PM, T, CBRL, BXLT, CCP, ETN, WEC.
I wrote this article myself, and it expresses my own opinions. I am not receiving compensation for it (other than from Seeking Alpha). I have no business relationship with any company whose stock is mentioned in this article.