Background
One of the themes of my articles recently has been a focus on those that place a high priority upon sustainability practices. For example, I wrote about Hannon Armstrong Sustainable Infrastructure Capital, Inc. (NYSE: HASI) and General Growth Properties, Inc. (NYSE:GGP), two REITs that emphasize sustainability in different ways. Another article listed my top picks in the utility sector, each of which has made sustainability a priority in its capital improvements.
Sustainability practices are here to stay. It is a rising topic in REIT circles, and increasing numbers of REITs are taking concrete steps to coordinate and implement investments based on sustainability principles. While the following applies to other types of businesses as well, my goal is to show REIT investors specifically why it should matter to them. This article will go through several ways you can make sustainability in REITs work for you.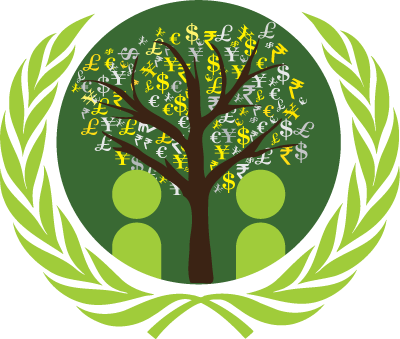 Source: Unis-un.org
Why Sustainability?
First, let's define what we mean by the term "sustainability." There are different ways of defining it. For our purposes, it means meeting present needs while compromising as little as possible the ability of future generations to meet their own needs. In practicable terms, this usually boils down to either conserving energy through greater efficiency, or creating it efficiently from renewable resources.
The threshold question to address is why you should be interested in a topic as seemingly political as sustainability when making your investment decisions. Let's go through a few reasons why focusing on businesses that emphasize sustainability practices makes good investment sense.
REITs can become more efficient by prudently applying sustainability principles. Large property owners may reduce their maintenance and utility expenses by investing in the right types of equipment. Staying abreast of the latest technological improvements will help REITs to make wiser choices with their expenditures. Simple changes that require little additional investment but are more energy-efficient can pay large returns over time.
Emphasizing sustainability enhances a REIT's image. Becoming known as being sensitive to the environment helps REITs in several different ways. It will make their properties more attractive to tenants, smooth relations with local authorities, and make it easier to attract quality employees who are interested in a greener world. It also can improve the morale of existing employees, who now feel as if they are working for the greater good.
Focusing on sustainability can create a new niche for a REIT. Becoming known as being an expert in the sustainability field opens up business opportunities. As discussed below, some REITs are capitalizing on that expertise. Sustainability is growing as a social goal among diverse groups of people, and state and local laws and regulations not only encourage it, but increasingly require making sustainability a priority. Investing in companies that recognize this new reality can make you money.
What follows is three concrete examples of ways in which a focus on sustainability has helped specific REIT investors make money.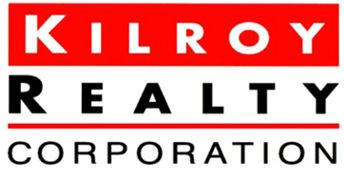 Kilroy Was Here
Carving out a reputation for being environmentally sensitive can take time, but it is worth it. Kilroy Realty Corp. (NYSE: KRC) is a $4.5 billion market cap office REIT that operates on the West Coast. The company owns 106 buildings, with more than 13 million square feet of office space, stretching north from San Diego to the greater Seattle region.
Kilroy reported solid results for its fourth-quarter 2015 earnings on 1st February, 2016. It had FFO of $0.80, beating analyst expectations by two cents. Revenue also beat expectations, at $147.4 million versus $143.6 million.
There is a reason for this strong performance. Kilroy could be just another dull office REIT, except it isn't. It gets headlines calling it "Possibly The West Coast's Premier Landlord," and that can't hurt business. The reason that Kilroy has gained national attention and immense respect has been its focus on sustainability initiatives.
While an office REIT might not seem like the ideal candidate for implementation of sustainability practices, Kilroy has shown that thinking outside the box can pay dividends. The West Coast is known as a hotbed of green enthusiasm, and the company plays directly into that sentiment.
Sara Neff, vice president of Sustainability, has helped make the company a national leader in the area, but it was already on that trajectory. Kilroy works with a lot of tech companies that are very attuned to their own images and social goals, and which also appreciate the value of technology in reducing a building's environmental impact.
So, Kilroy has done things like implement a "Green Lease" standard, wherein it helps its tenants implement recycling and composting. It is a leader in new construction oriented around LEED (Leadership in Energy and Environmental Design) certification. This involves things like using storm water for appropriate purposes within the building and installing green roofs. It runs the gamut from using solar installations to something as simple as a sculpture that doubles as a bike rack.
Kilroy has developed a reputation for going into run-down areas and making buildings energy-efficient, which makes the entire area more valuable - including its own property. Along the way, the REIT has won a slew of awards and thereby gained further recognition.
You may consider the idea of creating entire buildings oriented around sustainability to be nothing but a passing fad. You may be right. However, companies like Kilroy are making money the old-fashioned way: by listening to their customers and giving them what they want.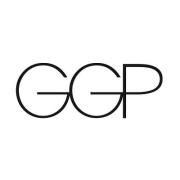 Fixing America One Mall at a Time
General Growth Properties, the national mall landlord, has taken an approach that, in some ways, is similar to that of Kilroy, but with its own twist. Rather than being able to design entire buildings around sustainable technology, GGP simply makes its existing structures a little more environmentally friendly.
With properties stretching across the country from the east coast to Hawaii, GGP has a lot of square footage to look after. That takes a lot of man hours - but fewer because the company had developed a focus on sustainability.
Senior Vice President for Energy and Sustainability, Brian Montague, is in charge of things like changing light bulbs. While that may not sound very cutting edge, in fact it is. By replacing incandescent bulbs with high-efficiency LED lights, GGP helps its bottom line in two ways: 1) lowering ongoing power expenses; and 2) reducing the frequency with which it must replace burnt-out bulbs. The REIT's staff thus has more time to do other things.
Malls also have lots of roof space. This is ideal for solar power generation. GGP is investing $100 million in solar rooftop panels. The company anticipates that this investment will wind up producing 40 megawatts of power for years to come.
Mall HVAC systems are another area where newer systems can create sustainability returns. With most malls built 30 or 40 years ago or more, there are a lot of aging systems that deserve to be replaced. GGP is spending $60 million to put in new HVAC systems that will be easier to maintain and lower ongoing costs.
It is easy to dismiss such changes as marginal and more for the sake of image than reality. You may be right about that. However, image matters, and GGP has been reporting good results. In its most recent earnings report, the REIT reported FFO of $0.43. This beat estimates of $0.42, and it also handily covered the quarterly dividend of $0.19. This was 13.8% above the $0.38 per share FFO earned in the same period of the previous year. For the full year, GGP reported FFO of $1.44. The FFO for 2015 was 8.7% higher than for 2014.
Other metrics in the earnings report also showed steady improvement. Net operating income was up 6.7% from the year-ago quarter, and up 4.8% in 2015 as compared to 2014. Similarly, GGP's EBITDA was up 6.5% from the same quarter in 2014, and was up 5.4% for all of 2015.
Opportunity is where you find it. GGP is carving out a reputation for itself as a leader in mall sustainability practices, and that can't be bad for business.

Lending Money Can Be Green, Too
Specialty finance REITs make their money by lending funds to companies that invest in real estate. Hannon Armstrong is one such REIT that focuses solely on financing projects with a sustainability aspect, or so-called sustainable infrastructure.
For instance, HASI might finance those HVAC systems that General Growth Properties installs in its malls. Or it might finance some of those LEED buildings that Kilroy is constructing in San Francisco.
HASI had to get a private letter ruling from the IRS to make sure it knew what projects would be acceptable to finance while maintaining its REIT status. This gave the company the freedom to finance solar, wind, and geothermal projects.
HASI is a fairly new company, having IPOed on 18th April, 2013. However, it is busy making a name for itself. The company recently received a green asset-backed securities pioneer award from the Climate Bonds Initiative. While awards won't fund the dividend, it is interesting that there even is such an award, which indicates the growing interest in the kinds of funding activities that HASI is busy pioneering. This is a prime example of a company that saw a niche with opportunity and ran with it.
As I showed in my article, HASI has been covering its dividend. In fact, it just raised its dividend again in December 2015 by 15%, to $0.30 a share. The shares yield about 7%, and, unlike many REITS, the shares currently trade higher than they did a year ago. Insiders are bullish on the stock, as are analysts, who have a $23 price target as compared to a recent price of $17.37. Management regularly speaks at investment conferences devoted to clean energy projects, providing a convenient way for investors to stay informed about new company developments.
Conclusion
My goal with this article was to show how sustainability practices have created opportunities within the REIT sector, and to give concrete examples. While it is easy to dismiss any new trend or idea as nothing but a fad, sustainability is important to a lot of people, and that is unlikely to change. REITs that recognize this trend and capitalize on it can help themselves in several ways, including being recognized as industry leaders despite being relative newcomers. Most importantly, being seen as sensitive to the environment also can help the bottom line. If you want a greener future and more green in your accounts, focusing on REITs that prioritize sustainability may pay you big dividends.
Disclosure: I/we have no positions in any stocks mentioned, and no plans to initiate any positions within the next 72 hours.
I wrote this article myself, and it expresses my own opinions. I am not receiving compensation for it (other than from Seeking Alpha). I have no business relationship with any company whose stock is mentioned in this article.