This article is an update to my preceding article on Hercules Offshore (NASDAQ:HERO) published on January 27, 2016.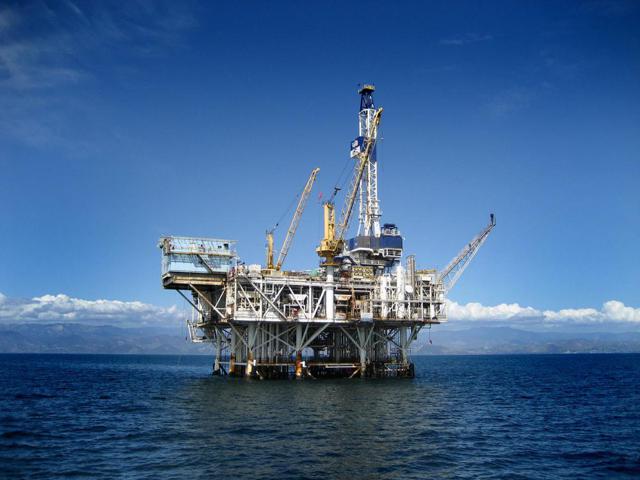 Today, February 11, 2016, HERO announced:
The formation of a special committee (the "Special Committee") comprised of all the independent members of the Board of Directors of the Company (the "Board") to consider and explore various strategic alternatives potentially available to the Company in order to maximize the value of the Company. The formation of the Special Committee is not in response to any proposal received by the Company or an approach by a third party.

The Special Committee is authorized to explore, review, and evaluate any potential strategic transaction involving the Company and any alternatives thereto, including, but not limited to, the sale of the Company, a merger or share exchange involving the Company, the sale of some or all of the Company's assets, and a recapitalization of the Company (whether by issuance of equity or debt securities, incurrence of additional indebtedness, or issuance of derivative securities thereof).

No decision has been made to engage in any particular transaction or transactions.
In my preceding article, I concluded that Hercules Offshore could not stay in the business much longer after looking at the rate it is losing its precious cash and the overall offshore drilling's catastrophic situation.
What happened to Hercules Offshore lately? HERO emerged from bankruptcy on Nov. 6, 2015, after filing for bankruptcy on Aug./Oct. 27, 2015.
The stock switched from HEROQ - which was trading at $0.065 - to the ticker HERO using a conversion where old shareholders received one HERO share for 268 shares of HEROQ, and the worthless warrants were also distributed.
About the warrants, the 8-A12G is indicating the following:
The company will issue warrants to the holders of equity interests ... totaling 5,000,000 warrants outstanding, exercisable until the expiration date, to purchase up to an aggregate of 5,000,000 shares of common stock at an initial exercise price of $70.50 per share.
On November 5, 2015, Moody's assigned Caa1 to the company's term loan. What is interesting is the reason given to the rating by Moody's.
The pre-packaged plan provided for approximately $1.2 billion of the company's outstanding senior notes to be converted to 96.9% of new common equity, and $450 million in new debt financing through a first lien senior secured term loan to fund the remaining construction cost of the Hercules Highlander and provide additional liquidity to fund the Company's operations. Hercules' assigned ratings are contingent upon closing of the exit financing, including funding of $250 million in gross proceeds from the term loan to the company, and funding of the remaining $200 million from the term loan into an escrow account to fund the remaining construction cost of the Hercules Highlander. Our ratings are subject to review of all final documentation.

"Hercules' recapitalization and extinguishment of $1.2 billion of existing debt significantly improves its leverage and near term liquidity," said Moody's Vice President, Amol Joshi. "While the proposed exit financing will allow Hercules to bring the Hercules Highlander into operation, like other offshore drillers, Hercules will likely face challenges in securing new contracts at reasonable dayrates for its rig fleet because of overcapacity in the offshore drilling sector and reduced E&P activity."
Yes, Hercules Offshore got a new debt financing about the construction cost of the Hercules Highlander that should be delivered in a few months and start a five-year contract with Maersk at a day rate of approximately $225k/d.
The problem that HERO is now facing is the business is losing cash at a faster rate, and besides a lucrative contract with Maersk, the company owns basically a very poor jackup fleet with only a few long-term contracts at a day rate nearly at break-even price.
Let's look at the fleet:
1 - The liftboat fleet is now producing revenues of about $2.5 million a month, well below the break-even level. HERO owns 19 vessels, and I believe we can assign only a residual value for this segment.
2 - The jackup fleet is comprised of 27 jackups and two Perisai jackups.
19 jackups are warm stacked, ready stacked and cold stacked with a minimum value. We could argue about the Hercules Triumph and the Hercules Resilience. However, due to the fact that these rigs have zero chance to find a contract within a year or more, their intrinsic value is gone.
Eight jackups plus one Perisai are actually (or will for the Hercules Highlander) generating revenues. The backlog estimated is approximately $730 million. However, the major part and the most lucrative one is the Hercules Highlander with approximately $410 million in backlog.
| | | | | | | | | |
| --- | --- | --- | --- | --- | --- | --- | --- | --- |
| Jackup | 2016 | 2017 | 2018 | 2019 | 2020 | 2021 | Dayrate | Backlog |
| Hercules Highlander | 5 | 12 | 12 | 12 | 12 | 7 | 229.6 | 413.28 |
| Hercules 205 | 2 | 0 | 0 | 0 | 0 | 0 | 50 | 3.00 |
| Hercules 260 | 11 | 12 | 12 | 12 | 4 | 0 | 75 | 114.75 |
| Hercules 261 | 11 | 12 | 12 | 10 | 0 | 0 | 67 | 90.45 |
| Hercules 262 | 11 | 12 | 12 | 11 | 0 | 0 | 67 | 92.46 |
| Hercules 264 | 0,03 | 0 | 0 | 0 | 0 | 0 | 70 | 0.06 |
| Hercules 266 | 2,2 | 0 | 0 | 0 | 0 | 0 | 67 | 4.42 |
| Hercules 300 | 5 | 0 | 0 | 0 | 0 | 0 | 55 | 8.25 |
| Perisai Pacific 101 | 11 | 8 | 0 | 0 | 0 | 0 | 8 | 4.56 |
| Total contract in month | 58,23 | 56 | 48 | 45 | 16 | 7 | - | ~730 |
Now, what is the value that can be considered "fair" in this harsh environment which is a tremendous buyers market? To be able to sell a shallow offshore driller such as HERO now will be at a huge depressed level. I am even wondering if there is a market for this type of acquisition at all. This is a subject of paramount importance to HERO's shareholders that will probably get only a few crumbs if a deal is agreed in the not-too-distant future.
The potential acquirer will have to take over the debt and the entire fleet, including the liftboats and 19 idle jackups. No need to enter into the details; I think you all see what it means.
HERO is losing around $40 million quarterly right now, which means that any acquisition should be done as soon as possible. What value can be assigned to a contract backlog that generates a negative income? To be honest, I do not really see a potential for a takeover involving the entire company as it is. However, only one company can be interested if the price is sufficiently low, and it is Maersk.
The reason is that Maersk is squeezed between a rock and a hard place with the Hercules Highlander. The company has signed a contract at a day rate which is about double what it can get at the moment.
If the company terminates the firm contract, it will be forced to pay a huge termination fee, approximately between $350 million and $400 million. Furthermore, the Hercules Highlander is being built to Maersk's own specifications for an important natural gas project in the North Sea.
Thus, what should Maersk pay?
1 - Liftboats have a residual value of $6 million ($0.3m per liftboat).
2 - Hercules Triumph may fetch $40 million net.
3 - Hercules Resilience may fetch $20 million net.
4 - Hercules 264, 261, and 262 working for Saudi Aramco with $180 million in backlog should fetch $50 million net (two long-term contracts).
5 - Hercules 260 with ENI (NYSE:E) another $50 million net (with long-term contract).
6 - Everything else is scrapped or sold at 0 cost net.
7 - Take over the debt and cost of retiring management, etc.
Your guess is as good as mine.
One final important element: I believe HERO's management should get rid of the liftboats and most of the old jackups that are now cold stacked or even ready stacked to simplify a deal and get an acquisition package without any weight loss and unnecessary costs attached.
Conclusion
The question of paramount importance that unfortunately I will not be able to answer here is what cash will be left for the common shareholders when everything is said and done. Maybe, it could be a good chunk after all, because the bondholders have converted the initial debt of $1.2 billion into equity. However, somehow, I think it will get the best part of the deal and leave the shareholders with a few tiny crumbs to divide among them.
My quick estimate is that the sale may fetch about $2.00 to $2.50 if it is done now, and between $1.50 and $2.00 by 4Q'16. Still a much higher deal than the actual PPS. Time is of the essence and if HERO cannot strike a deal. Sorry if I am not more optimistic.
Disclosure: I/we have no positions in any stocks mentioned, and no plans to initiate any positions within the next 72 hours.
I wrote this article myself, and it expresses my own opinions. I am not receiving compensation for it (other than from Seeking Alpha). I have no business relationship with any company whose stock is mentioned in this article.
Additional disclosure: I trade HERO
Editor's Note: This article covers one or more stocks trading at less than $1 per share and/or with less than a $100 million market cap. Please be aware of the risks associated with these stocks.