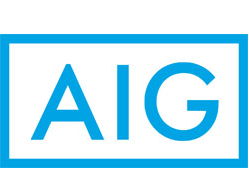 Carl Icahn and John Paulson, two activist hedge fund managers, have publicly scolded insurance company American International Group, Inc. (NYSE:AIG) over the past months for the company's poor performance in its property casualty business, and demanded that the company break itself up into three pieces. The logic was that the market would value each separate business at a higher multiple, thereby making the company as a whole more valuable for shareholders.
Icahn led the charge and pressured American International Group's Chief Executive Officer Peter Hancock to make a bold proposal to correct the company's ROE underperformance. Eventually, American International Group gave investors a strategic update in January that called for the insurance company to return $25 billion in cash to shareholders, reduce operating expenses by $1.6 billion, and sell AIG Advisor Group to Lightyear Capital LLC and PSP Investments. Further, American International Group agreed to sell up to 19.9% of United Guaranty, AIG's mortgage insurance business, in an IPO this year. American International Group's proposal fell way short of expectations, and was unlikely to persuade Icahn and Paulson.
On Thursday Icahn released a statement on his website informing investors that they secured two seats on American International Group's Board of Directors. But that agreement came at a price, though, as the Wall Street Journal reported: Icahn and Paulson agreed that they would not publicly wage a war against the insurance company. Here is Icahn's statement:
AIG also entered into a separate agreement with Paulson & Co. Inc. pursuant to which President John Paulson will join the board at the same time. We welcome John Paulson's addition to the board and believe his involvement will be additive, especially in that we both have stated the same goals for AIG. We commend the board for adopting a number of our recommendations over the last few months. We continue to believe that smaller and simpler is better and look forward to working collaboratively with the board and management to help catalyze a turnaround in core P&C operations, a more transparent operating structure, and the ultimate shedding of the SIFI designation. [...] I hope and believe that we will work with AIG's board to enhance value as we have done with so many other boards and companies in the past.
Besides hedge fund manager John Paulson, one of Icahn's top lieutenants, Samuel Merksamer, will join AIG's Board of Directors and work on improving the insurance company's returns from the inside.
The truce between AIG and the activists marks the beginning of a new period of collaboration that will hopefully end with dramatic performance improvements on AIG's property casualty side of the insurance business. In any case, American International Group's nomination of two new directors is a big win for shareholders, and the activists who led the charge.
Your Takeaway
One of the instruments activist investors use to get their target companies to adopt their business plans is to exert public pressure. Putting pressure on struggling companies puts them and their weaknesses into the spotlight, which in turn enhances the bargaining position of the activist investor. That pressure, at least for now, is off the table since both parties agreed to collaborate. Regardless, the arrangement is a win-win situation for both parties involved: Icahn got what he wanted, which was board seats in order to influence AIG's strategic direction, and AIG averted a nasty proxy fight.
Disclosure: I am/we are long AIG.
I wrote this article myself, and it expresses my own opinions. I am not receiving compensation for it (other than from Seeking Alpha). I have no business relationship with any company whose stock is mentioned in this article.