2016 has not been a good month for IPOs. On Tuesday, OTG EXP announced that it would be postponing its planned IPO this month due to the stock market's volatile conditions. It would have been the largest IPO in February. Now there is only one planned IPO this month, Advanced Disposal Services Inc. (NYSE:ADSW), whose offer amount will be more than $500 million.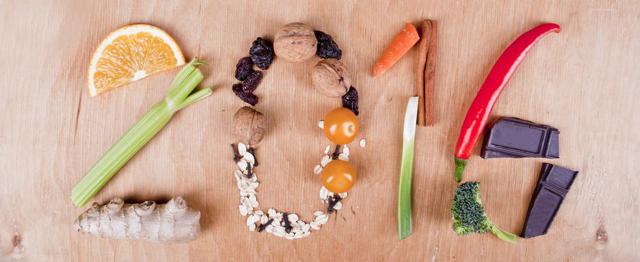 But amidst this turbulent market, food distributor U.S. Foods filed on Tuesday for an IPO which could be worth more than $1 billion according to NASDAQ. US Foods (NYSE:USFD), one of the largest private companies in America, has been around since 1853 and earned $22.9 billion in sales for the 12 months ended September 26, 2015.
It is owned by private equity firms Clayton, Dubilier & Rice and Kohlberg Kravis Roberts & Company, and it is by far the biggest company to file for an IPO this year.
US Foods has proposed a maximum aggregate offering price of $100 million, but this is a placeholder. While the actual IPO release date will be at some point in the future, investors should look at this giant IPO and see what it has to offer.
A look at the business
US Foods describes itself as "one of America's great food companies" which provides logistical support to restaurants, healthcare and hospitality entities, and government and educational institutions. It is the second largest food service firm in the United States behind Sysco (NYSE:SYY), and employs 25,000 workers in more than 60 locations.
The food service industry is a highly competitive market with low profit margins, but US Foods has reason to be optimistic. Americans continue to eat away from home more than ever, with food away from home expenditures rising from 29 percent in 1975 to 43 percent today.
And given where Americans are eating out, US Foods should not worry about its particular business model. US Foods primarily caters towards independent restaurants, healthcare customers, and hospitality customers as opposed to major restaurant chains. Those three things are projected to have a higher growth rate compared towards major restaurants. Customers are interested in consuming more local, high-quality food and increased health concerns means that hospitals have become more demanding about the food their clients need in order to stay healthy.
As a result of this growth in demand, US Food has steadily grown in revenue over the past few years. The company earned $21.7 billion in revenue in 2012, which grew in both 2013 and 2014 before slightly declining in 2015.
Concerning debt issues
So why is such an old and large private company choosing to go public after all these years? The answer to that appears to be that US Food does have significant debt problems.
US Foods did make $177 million in net income over the three quarters of 2015. But in 2014, it lost $73 million, in addition to $57 million in 2013 and $51 million in 2012. Overall, the New York Times observes that US Food has a total debt of $4.7 billion, 6.5 times its earnings before interest, taxes, depreciation and amortization.
US Foods has indicated that it will use the money raised in the IPO to pay off its debts as opposed to planning new Casino Room expansion projects. And this is not the first time US Foods has attempted to rely on drastic measures in order to service its debt. In 2013, US Foods attempted to merge with Sysco, but the effort was blocked by the federal government after an 18-month legal battle. While Sysco paid US Foods $300 million in break-up fees, US Foods sales struggled during that period as customers were highly uncertain about the company's future.
There is also the fact that US Foods has filed for an IPO much earlier than expected. The company indicated last October that they planned to file sometime within the next 12 to 18 months. The fact that is doing so, as well as its other indications, could be a sign that the company is not doing as well as it may appear at a glance.
Wait and see
Thankfully, US Foods will not be selling any stock for quite some time, and we do not know how much they intend to raise nor how much stock they intend to sell. So for now, investors have plenty of time to look at the food distribution market and reach a decision.
But perhaps the most important market is the New York Stock Exchange. Because if the markets continue to remain turbulent and US Foods completes the filing process anyways, investors should wonder whether this company may be a bit desperate.
Disclosure: I/we have no positions in any stocks mentioned, and no plans to initiate any positions within the next 72 hours.
I wrote this article myself, and it expresses my own opinions. I am not receiving compensation for it (other than from Seeking Alpha). I have no business relationship with any company whose stock is mentioned in this article.