I have been covering AT&T (NYSE:T) heavily of late because I am trying to establish the thesis that the company is changing. I contend it is no longer the boring second-tier phone company it was once known as. No longer will the stock trade sideways while paying its nice dividend, because the company is changing its approach. How? Well I have one word - innovation.
Innovation.
Yes AT&T pays its nice and slowly growing dividend and that's why I bought it. But in the last year, AT&T has been on a path that sets it up for growth through its drive to innovate. How so? How about its unprecedented company push to integrate its DirecTV content with mobile by offering the best new customer deals I have seen in years? Or its push to be first on 5g technology? These moves separate AT&T from the boring old "toll-road" type company it was long known to be. And I recently learned of another move that shows this company is serious about being a leader as the 21st century progresses.
So what am I talking about? I am referring to the Hello Lab. Just what is this? This just announced innovation is a year-­long project featuring 10 digital creators at the forefront of mobile entertainment. The move extends my thesis that AT&T wants to push its mobile entertainment complex to drive customer loyalty and new customer sign-ons. The Hello Lab project is AT&T's recognition that everything is moving to mobile and a connected community, thanks to tech and social media. The Hello Lab blends the two here on AT&T's network.
The Hello Lab will offer community-driven content on AT&T's network, moving toward an innovative and long-term pledge to be the mobile company that allows so-called global influencers to create and market their content. The Hello Lab will connect internet mega­-influencers, such as You-Tube stars, Snapchat (Private:CHAT) legends, Instragram leaders etc., to their mobile and social communities through new content series, live experiences, digital albums, special contests, giveaways and so much more. Many have lost faith in AT&T after the stock trailed the market for so long, but this move is another piece of evidence that the company is changing.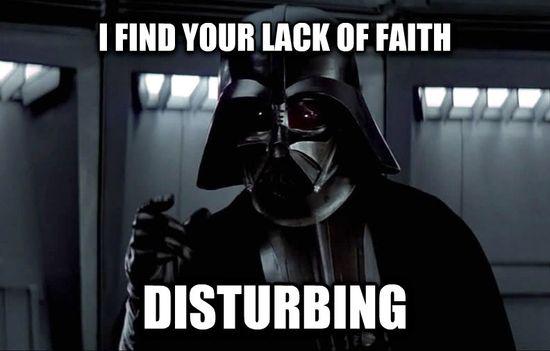 Source: MrBrown.com
Some names mentioned in the release may sound familiar to millennials and those big on social media. For example, AT&T Hello Lab has signed on to the project video star Grace Helbig, musicians Us The Duo, magician Collins Key, Instagram comedian Brandon Armstrong (former NBA star), and of Snapchat fame, Shaun McBride. More will be added during the course of the project. The lab ultimately seeks to have ten mega-influencers by the end of the year.
So why is this project noteworthy? Well first it fits the innovation thesis. But I think this pilot program shows AT&T is serious about its research into determining how to draw an audience by bringing in these influencers to shape the program and allowing them to market creative content. The way we seek entertainment is changing at a frantic pace. And frankly, I think AT&T no longer wants to play "follow-the-leader." It wants to lead and be the innovator. Grace Helbig said this:
They're putting faith into a girl that talks to a camera alone in sweatpants. They get it.
Now many of us may not "get it." But this is a risk AT&T is taking to invest in its future. It really highlights the mobile revolution as creators like Grace Helbig and others will use their phones as mobile production studios, the network to broadcast their stories and social media to connect them all. In addition, AT&T Hello Lab will be supported by a bold 360-degree marketing campaign co-created with the influencers.
A discussion of program costs and revenues is beyond the scope of this article and would really be subject to wild conjecture. While this is innovative, there are risks. It could be a flop. It could go nowhere. It could not lead to the marketing/advertising deals it's trying to achieve. The company is saddled with debt and that makes many nervous, though I am of the opinion that the company is serious about reducing its debt burden while growing revenues and earnings. The same old approach is boring and leads to the slow death of a company. AT&T now understands this, which is why it is becoming more than a simply dividend play, but also a potential growth play. Just look at the stock action over the last two months. T has hit new 52-week highs while the market gets crushed. I don't know if this program will yield the desired results, but as a shareholder, it is a pleasure to watch the company evolve.
As always, I welcome your comments.
Note from the author: Christopher F. Davis has been a leading contributor with Seeking Alpha since early 2012. If you like his material and want to see more, scroll to the top of the article and hit "follow." He also writes a lot of "breaking" articles, which are time sensitive, actionable investing ideas. If you would like to be among the first to be updated, be sure to check the box for "Real-time alerts on this author" under "Follow."
Disclosure: I am/we are long T.
I wrote this article myself, and it expresses my own opinions. I am not receiving compensation for it (other than from Seeking Alpha). I have no business relationship with any company whose stock is mentioned in this article.