While eBay's (NASDAQ:EBAY) Marketplace has continued to see stalled growth, two other segments that eBay operates show impressive potential moving forward. eBay's mobile classifieds business with mobile app Close5 and Stubhub, eBay's ticket sales marketplace. After a split with PayPal (NASDAQ:PYPL) and Enterprise last year, eBay stock has plummeted 24% to $22.
eBay reported its annual earnings for 2015 this month. Sales revenue declined 2%, which includes its core business Marketplace sliding 3.6%, StubHub increased 15%, and Classifieds dropped 2%. However, excluding a negative impact due to the strong US dollar, all of its three segments revenues grew at a FX neutral basis. The three segments: Marketplace, StubHub and Classifieds grew at 5%, 15% and 15% rate, respectively, year-over-year. Although StubHub and Classifieds each accounted for only 8% of eBay's total revenue, both segments have strong potential to grow at a double-digit rate for the long term.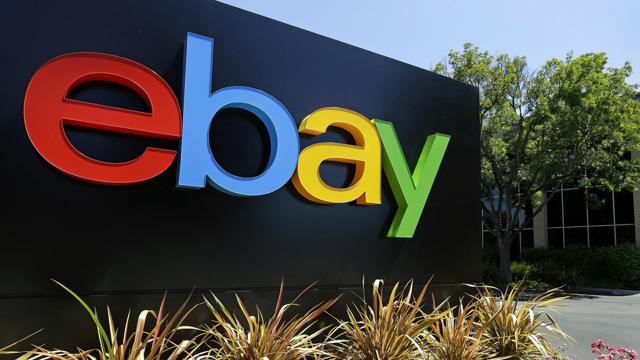 Click to enlarge
Two Potential Segments
StubHub is now the world's largest ticket marketplace with revenue of $725 million, with more than 50% of the ticket-resale market share last year, way ahead of Ticketmaster, which has only 11% of ticket-resale market share. StubHub is adding some new features to streamline the ticket buying process, including "best value offering" and "instant relisting" functionalities to enable fans to find the best deal immediately. And if they cannot attend events, sellers can relist their tickets directly to the market. StubHub is expected to continue to grow strongly at 20-30% for the next few years.
eBay's Classifieds segment provides local classified advertisements and a forum similar to that of Craigslist. eBay previously held a 25% share of Craigslist from 2008 until 2015. Craigslist still has the highest traffic of any classifieds, but eBay's new Classifieds business has more user friendly reviews. eBay's Classifieds business has enhanced the user experience with its new mobile app Close5, which has attracted 6 million users to sell their items locally last quarter. Close5 allows users to list their items much faster than Craigslist, and also allows for a seamless transaction to take place where the seller can directly communicate with buyers through the app. On Craigslist, transactions are generally completed through email or by phone. Excluding currency headwinds due to the strong dollar, eBay Classifieds grew at 15% last year and is expected to continue to grow as the future of the classifieds business shifts more toward mobile apps and away from Craigslist.
Key to Turnaround
eBay has strong free cash flow and a $1.8 billion stock repurchase plan in place. Since eBay has no inventory itself, the company has successfully managed its gross profit margin to levels as high as 25.6% compared Amazon's (NASDAQ:AMZN) gross profit margin of 2.1%. Amazon sales have grown at an astounding rate of 25% annually, while eBay has declined 1.2% annually for the last five years.
eBay's strong free cash flow with high profit margins but declining sales revenue for the last three to five years may alert the company that it has reached its peak and more than likely its tipping point.
For the core business Marketplace, eBay is innovating from e-commerce to m-commerce and has added social media exposure, upgraded mobile apps and an enhanced user interface. eBay has followed Amazon in adding complex algorithm analysis tools to help sellers move products more efficiently based on historical transactions analysis and traffic monitoring. However, it is hard to anticipate it could compete against Amazon, ten times the size of eBay, in the near future.
The key for an eBay turnaround may depend on if it can boost StubHub ticket resale and Classifieds revenues at significant higher growth rate in the near future to offset intense competition from Amazon and Alibaba (NYSE: BABA), because neither of these giants has as unique segments as eBay. If eBay continues to grow at a single-digit rate without significant changes, it may expect to be a takeover target by the two giants.
eBay is a solid business. It has strong free cash flow with a high operating margin and stock repurchase plan in place. From a valuation point of view, eBay's value is close to 2008 levels with a P/E of 14, P/S 3.2 and P/Cash Flow 6.8 with medium leverage risk, and a debt/equity ratio 1.03. Long-term investors need to pay more attention to eBay's StubHub and Classifieds business in the near future. If both segments can continue to grow at high double digits and generate strong cash flow, eBay can either use cash to repurchase stock or split off high profitable segments to pay back to shareholders. Thus it may offer an appealing bargain opportunity.
Jenny Liu, Brett Hershman - LeverageEquityResearch.com
Disclosure: I/we have no positions in any stocks mentioned, but may initiate a long position in EBAY over the next 72 hours.
I wrote this article myself, and it expresses my own opinions. I am not receiving compensation for it (other than from Seeking Alpha). I have no business relationship with any company whose stock is mentioned in this article.