Introduction
This is part of a series of quarterly reviews that analyze the performance and portfolio characteristics of interesting equity managers running either public (mutual funds) or private pooled investment vehicles (hedge funds) that are not accessible by retail investors. Our aim is to provide readers:
An analysis of the manager's return and risk characteristics.
An analysis of the manager's top portfolio holdings.
An opinion on whether readers should replicate their portfolio.
All analysis is based on a clone portfolio of the manager's top 10 disclosed holdings, which allows readers to replicate the portfolio with ease if desired. It may not be an accurate reflection of the manager's actual investment performance. That said, it is possible for some clone portfolios to outperform the manager's actual portfolio over time due to the following factors:
No Fee Drag: Absence of management fees (high base fees + performance fees in some cases). Investors can buy the stocks directly to access the manager's stock-picking skill.
Higher Concentration: Managers typically over-diversify. Returns from the best ideas are usually diluted by a long tail of lower quality ideas. We focus only on the top 10 holdings.
Equal-Weighting: Managers may have good stockpicking skills, but can be terrible at sizing ideas correctly. Our clone portfolios are equally-weighted so all ideas have an impact on returns.
Lower Trading: Managers typically add/trim positions on the margin too often. Quarterly rebalancing in line with 13-F releases reinforces a buy-and-hold discipline and reduces costs.
Manager Brief
| | |
| --- | --- |
| Company Name: | Egerton Capital LLP |
| Location: | London, United Kingdom |
| Year Established: | 1994 |
| Investment Style: | Growth |
| Lead Portfolio Manager: | John Armitage |
| Number of Employees: | 17 |
| 13-F AUM: | $9.6bn |
Egerton is one of the larger and longer-running hedge funds out there with $13.7bn in AUM, as per its website. This means approximately 30% of its book is invested in non-US equities, which are not disclosed on 13Fs. The firm manages just two strategies: equity long/short and equity long-only. According to Forbes, the fund has returned 15% p.a. net of fees since 1994.
Performance Review
Egerton's clone portfolio returned an annualized +15.9% over the past 3 years, vs. +15.1% for the S&P 500. The portfolio has lagged the market for the past two calendar years. Its beta is also relatively high, at 1.25, and correlation is high to the index.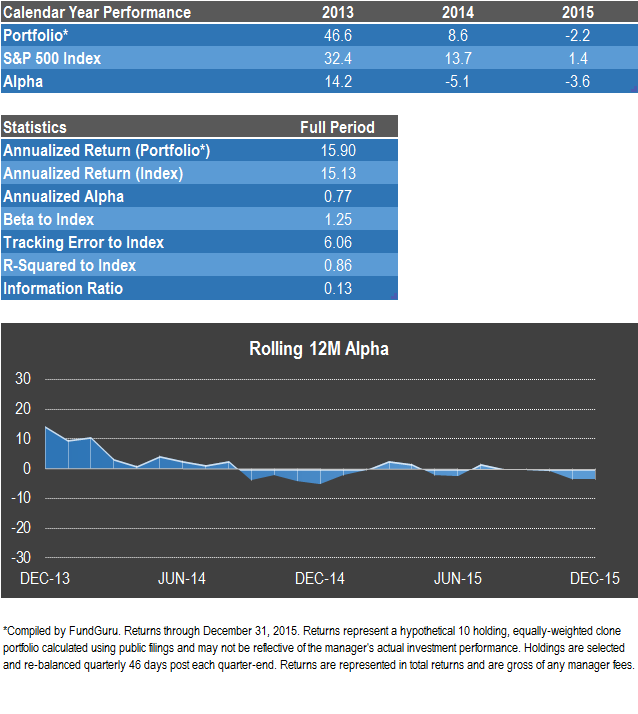 Portfolio Analysis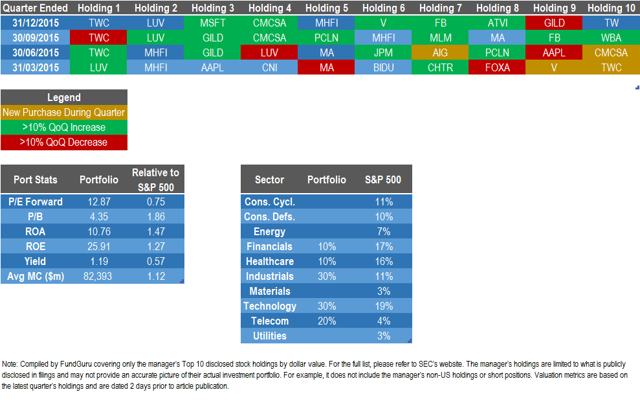 Portfolio Characteristics
This is a mega-cap portfolio, with an average market capitalization of $82bn in the top 10. Maybe this is due to the sizable AUM of the firm, which prohibits the manager from going into smaller names.
Individual Name Analysis
Of the current top 10 names, only 3 companies (Southwest (NYSE:LUV), McGraw-Hill (MHFI), Comcast (NASDAQ:CMCSA)) have remained in the portfolio over the past year, indicative of relatively high name turnover: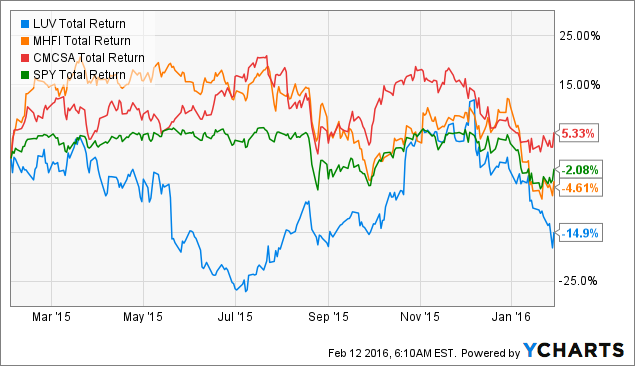 LUV Total Return Price data by YCharts
Performance of these 3 names has been mixed. Southwest, Egerton's #2 holding, has dropped as the whole airline sector has been in decline. Comcast has fared better.
Meanwhile, Time Warner Cable (TWC) and Gilead (NASDAQ:GILD) were introduced into the top 10 during the second quarter. This is how they've fared: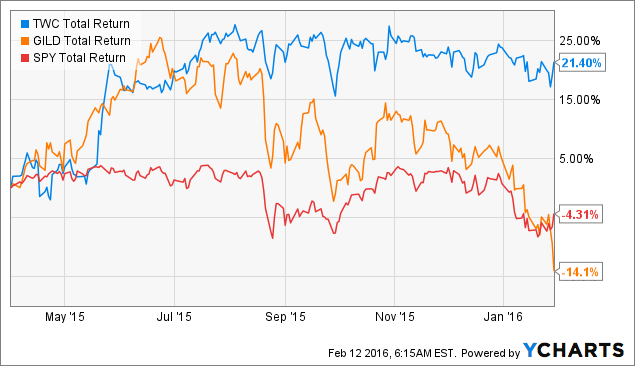 TWC Total Return Price data by YCharts
Gilead plummeted as political scrutiny over drug prices took a heavy toll on the pharma sector over the past 6 months. Time Warner Cable, the #1 long position, has done very well due to receiving a bid from Charter (NASDAQ:CHTR) last year.
Now, these are the largest position increases during Q4 in descending order among the top 10 holdings: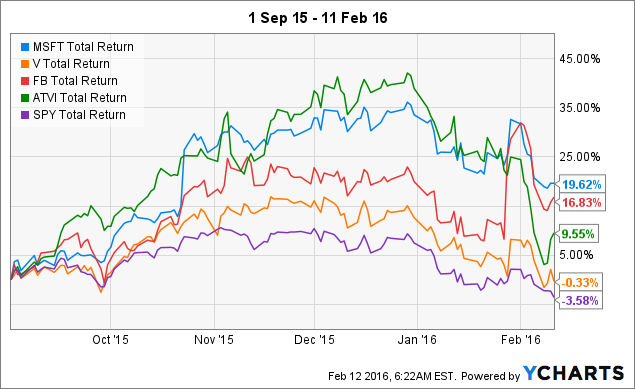 MSFT Total Return Price data by YCharts
The timing of these top-ups coincided with their Q4 earning reports in January which surprised on the upside (see price spikes at end of January). Assuming the manager topped up at the beginning of the Q4, these positions have delivered nice returns. Nonetheless, the recent decline meant their post-earning gains have been wiped out. Higher multiple names such as Activision and Facebook have witnessed particularly big declines. Activision reported earnings yesterday that disappointed, and fell 15% after-market.
Finally, Towers Watson is a new position initiated during Q4. It merged with Willis Group recently to form Willis Towers Watson (NASDAQ:WLTW) and could be worth further research. This name has performed in line with the S&P 500 so far.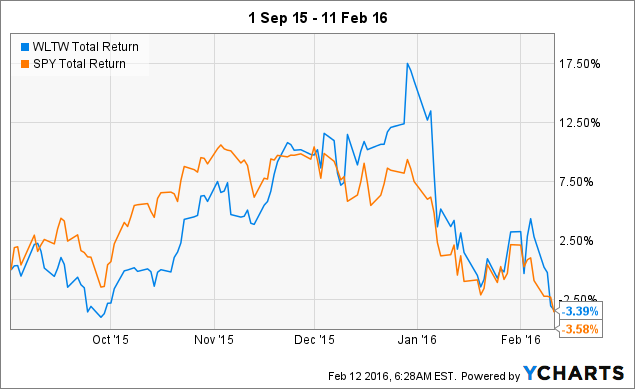 WLTW Total Return Price data by YCharts
Our Take
We Liked
This is an established hedge fund which has been around for a long time
We Didn't Like
High turnover. The manager also appears to be trading around positions frequently, as indicated by the buys/sells across all top 10 names throughout the quarter.
They also appear to be buying into names just before quarterly earnings (FB, V, MSFT) only to witness these names get caught in the recent selloff.
Fairly mega-cap portfolio.
Bottom Line
We do not recommend cloning Egerton's portfolio at this point in time, although investors may find individual holdings interesting.
Interested in following more alpha? Take a look at other articles we've published in this series:
Disclosure: I/we have no positions in any stocks mentioned, and no plans to initiate any positions within the next 72 hours.
I wrote this article myself, and it expresses my own opinions. I am not receiving compensation for it (other than from Seeking Alpha). I have no business relationship with any company whose stock is mentioned in this article.