Suncor Energy (NYSE:SU) is Canada's largest and one of its lowest cost oil and gas producers, with break-even cost of around $30 a barrel. Yet it is one of the first to receive a downgrade from Moody's this year. The Calgary, Alberta based oil sands producer's senior unsecured rating has been slashed by one notch from A3 to Baa1.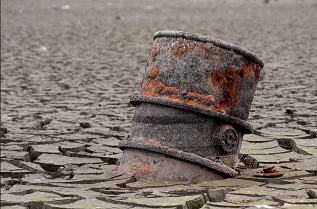 Stock image
That's not surprising. At a time when other oil producers are clamping down on costs, Suncor planned to increase capital spending in 2016. The company does not have a lot of financial flexibility since it cannot just stop work on some of its major projects, such as the C$13.5 billion Fort Hills oil sands and the C$14 billion Hebron development, which are almost complete and scheduled to start-up in 2017. The company has also been making acquisitions which increase the capital expenditure requirement. In addition to the takeover of its peer Canadian Oil Sands (OTCQX:COSWF), Suncor bought an additional 10% stake in Fort Hills project from Total SA (NYSE:TOT) in 2015.
Suncor has recently said that it is going to reduce its 2016 capital budget from the previous guidance of between C$6.7 and C$7.3 billion to between C$6.0 and C$6.5 billion, a drop of almost 11% at the mid-point, mainly by delaying the Firebag maintenance work. But I believe that's not going to be of much help. The mid-point of the new guidance - C$$6.25 billion -- is still greater than C$6.22 billion spent last year. The company insists on maintaining the dividend, which is going to cost roughly C$1.65 billion. Higher capital spending, coupled with no reduction in dividends, will lift the cash outflows next year.
On the other hand, the cash inflows are set to decline. That's because the oil price environment has significantly worsened and Suncor now expects Brent and WTI to average $40 and $39 per barrel in 2016, down from its prior guidance of $55 and $50 per barrel respectively. Meanwhile, the maintenance work is going to negatively impact production this year, which is projected to drop 5.7% from 2015, according to the mid-point of the company's guidance of 525,000 to 565,000 boe per day (excluding COS).
The refining business, which has provided Suncor much needed support in the downturn, will also come under pressure in 2016. Last year, Suncor posted operating loss of C$111 million in the oil sands business, but this was offset by a profit of C$2.23 billion from refining and marketing arm. But those profits came in an ideal environment when oil was in a free fall and Brent-WTI spread touched a peak of $13 a barrel. Although crude has set several multi-year lows this year, it isn't plunging any more while the end of the crude export ban has taken the steam out of Brent-WTI spread. In this environment, it is unlikely that Suncor's refining business will continue posting strong earnings growth.
With decline in realized prices, lower production, decline in refining earnings growth, Suncor's cash inflows will likely decline. Last year, the company said that it generated C$6.8 billion as cash flow from operations but spent C$7.87 billion as capital expenditure and dividends, which translates into a deficit of more than C$1 billion (based on this rough calculation). I believe that's going to grow significantly next year.
Moreover, in the sub-$40 a barrel oil price environment, it is unlikely that Suncor will receive any support from Canadian Oil Sands. The positive impact on cash flows from Canadian Oil Sands' production may be completely offset by the increase in capital expenditure and dividend requirements. Meanwhile, the credit downgrade is going to negatively impact Suncor's ability to access financial markets and other resources.
The widening deficit can have a negative impact on Suncor stock. However, investors should take respite in the fact that the company has maintained strong levels of liquidity. In fact, Suncor has higher level of liquidity now as compared to a year earlier, meaning it is actually in a better position to absorb the cash flow deficit. It has cash reserves of C$4 billion and C$7 billion available under the revolving credit facility, which translates into liquidity of C$11 billion, up from C$9.63 billion at the end of 2014. I believe this should be more than enough to meet any cash flow shortfall well beyind the current year.
Disclosure: I/we have no positions in any stocks mentioned, and no plans to initiate any positions within the next 72 hours.
I wrote this article myself, and it expresses my own opinions. I am not receiving compensation for it (other than from Seeking Alpha). I have no business relationship with any company whose stock is mentioned in this article.
Editor's Note: This article discusses one or more securities that do not trade on a major U.S. exchange. Please be aware of the risks associated with these stocks.