Welcome back to the SA ETF Update. My goal is to keep Seeking Alpha readers up to date on the ETF universe and to gain some visibility, both for the ETF community and for me as its editor (so users know who to approach with issues, article ideas, to become a contributor, etc.).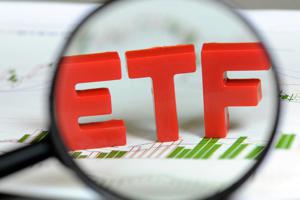 Every weekend, or every other weekend (depending on the reader response and submission volumes), we will highlight fund launches and closures for the week, as well as any news items that could impact ETF investors.
Those of you who follow me will have noticed that I took a couple weeks off of ETF Updates to make ETF Trend predictions for 2016:
Taking a broader look at the ETF industry is a great way to gain perspective and see the major changes that are occurring in the market. ETFs are still an incredibly new product to financial professionals, and even more new to individual investors (who are themselves a new arrival to the market). Considering how quickly ETFs have been adopted into investment plans, I am very excited to see how these products will evolve in an increasingly growing and connected marketplace.
Thankfully, the flow of fund launches was more a trickle while I was focused on the big picture. Let's jump in:
Fund launches for the week of January 25th, 2016
There were no fund launches for the week of February 1st, 2016
Fund launches for the week of February 8th, 2016
Fund closures for the weeks of January 25th, February 1st and 8th, 2016
Have any other questions on ETFs or ETNs? Please comment below and I will try to clear things up.
As an author and editor I have found that constructive feedback is the best way to grow. What would you like to see discussed in the future? How can I improve this series to meet reader needs? Please share your thoughts on this first edition of the ETF Update series in the comments section below.
Have a view on something that's coming up or a new fund? Submit an article.
Disclosure: I/we have no positions in any stocks mentioned, and no plans to initiate any positions within the next 72 hours.
I wrote this article myself, and it expresses my own opinions. I am not receiving compensation for it. I have no business relationship with any company whose stock is mentioned in this article.