It has been an extremely painful six months for biotech investors. During the this week, the iShares Nasdaq Biotechnology (NASDAQ:IBB) ETF, the largest ETF focused on the biotech sector with almost $9 billion in assets, reached levels 40% below their recent peak in July before rallying some on Friday.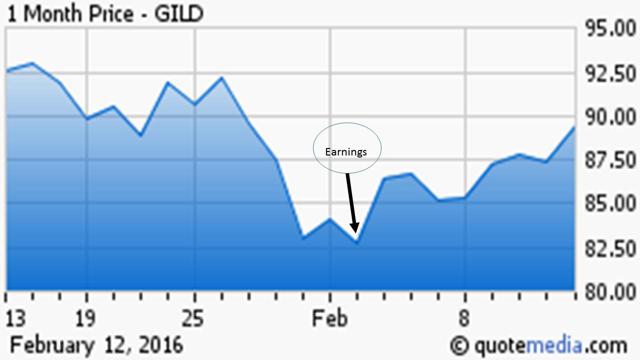 Click to enlarge
However, there are some signs the sell-off is starting to ebb. Biotech stalwarts AbbVie (NYSE:ABBV), Amgen (NASDAQ:AMGN) and Celgene (NASDAQ:CELG) all look like they are in the process of bottoming. Biotech juggernaut Gilead Sciences (NASDAQ:GILD) has been an absolute rock and has actually moved higher in a very iffy market since reporting another quarter of blowout earnings on February 2nd. Once again this market leader in the HIV and Hepatitis C (HCV) spaces easily beat expectations on the top and bottom line.
To recap, Gilead reported earnings of $3.32 a share, 10% over the consensus forecast of $3.00 a share. Revenues for the quarter came in at $8.51 billion, nearly $400 million above expectations. This continues a long established trend as ever since hepatitis C blockbusters Sovaldi and Harvoni launched in the first half of 2014, analysts have woefully underestimated their impacts on Gilead's earnings and revenue growth. The company posted earnings of just over $2.00 a share in FY2013 which grew to $12.61 a share in FY2015.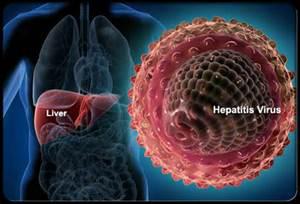 That stellar growth phase is over as the sickest of the hepatitis C patients in the United States have been treated or are in the process of doing so. However, thanks to better screening processes there are some 1.5 million identified carriers of hepatitis C in the country. When Sovaldi first hit the market in February 2014 there were 1.6 million identified carriers. So there is plenty of script demand still ahead even with some new competition in the space for some types of hepatitis C from Merck (NYSE:MRK) this year. In addition, Gilead should see growth in Europe and Japan this year where Sovaldi and Harvoni came to market later than in the United States.
The company also recently added some $14 billion to its stock buyback program which now totals some $22 billion or enough to retire over 15% of its entire float at current prices. Gilead will be buying back more than one percent of its stock every month on average in 2016 as it uses its massive free cash flow to take advantage of its cheap shares. In essence, the company is basically taken itself semi-private. As I noted in a recent article, Gilead has retired some 20% of its shares over the past five years. Those efforts are now accelerating.
The company posted revenue of $32.1 billion in FY2015. The company has guided to $30 billion to $31 billion in sales in FY2016. Given the company has under promised and over delivered against initial guidance over the past few years, don't be surprised if revenues are actually flat in FY2016. This would be above the current consensus calling for $31.1 billion in sales this fiscal year.
Combined with the company's massive buyback, which I don't think analysts are fully factoring into their consensus calling for ~$12.20 a share in profits for FY2016, I believe Gilead actually makes approximately $13.00 a share of earnings in the current fiscal year. The question is how the market will value those earnings once sentiment in biotech improves just a little.
Does Gilead deserve the overall market multiple of around 16 times forward earnings based on this 2016 outlook? Probably not. However, does it make any sense the market is placing a value on the stock of Gilead of less than seven times this earnings target given it will have a free cash flow yield in FY2016 of over 10% along with two percent dividend?
Oppenheimer, Leerink Swann, Credit Suisse, Maxim Group, JPMorgan, Piper Jaffray, RBC Capital and Robert W Baird have initiated or reiterated buy ratings on Gilead since it announce its quarterly results. Their price targets range from a low of $114.00 a share at Piper Jaffray to a high of $135.00 a share at Robert W Baird.
This implies roughly 25% to 50% upside from Gilead's current price of just under $90.00 a share. Even at the top end of analyst price targets, this would only value Gilead at just over 10 times what I think will be $13.00 a share in earnings for 2016. This is hardly an extravagant valuation by any sense. Given the bottom for the stock looks clearly established, this is an extremely attractive risk/reward profile especially given the rocky state of the overall market. STRONG BUY
Disclosure: I am/we are long ABBV,AMGN,CELG, GILD.
I wrote this article myself, and it expresses my own opinions. I am not receiving compensation for it (other than from Seeking Alpha). I have no business relationship with any company whose stock is mentioned in this article.