Background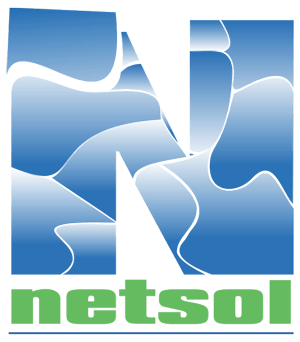 NetSol Technologies, Inc. (NASDAQ:NTWK) is a vehicle and equipment leasing software company. It sells its flagship leasing software NFS Ascent around the world to auto dealers, banks and equipment manufacturers. Customers include Nissan, Ford, Mercedes, Toyota, Volkswagen, Volvo, Chase, Citigroup, Terex and Cisco. In the most recent quarter ended December 31, 2015, 80% of sales were in Asia, the Pacific and the Middle East. The company is nominally headquartered in California, but about 90% of its employees are in Lahore, Pakistan. Its CEO Najeeb Ghauri is Pakistani, and his brother Naeem and nephew Asad both have executive level positions with the company. The Ghauri's owned a collective 13.3% of the stock of the company as of June 30, 2015. Najeeb and Naeem have been with the company since the 1990s. To my knowledge, NTWK is the only Pakistani based company listed in the U.S. In the fiscal year ended June 30, 2015 the five largest countries for revenue in order were; China, United Kingdom, The U.S., Indonesia and Thailand.
NTWK has a subsidiary NetSol Technologies Ltd. (NetSol PK) which is traded on the Karachi Exchange in Pakistan. NTWK owned 65.1% of this entity on June 30, 2015, up from 63.4% one year earlier. Sales from China and Central Asia are run through this company.
Financial History
On October 24, 2013, NTWK announced the introduction and release of NFS Ascent, its newest software family. This led to an immediate drop of revenues as customers avoided the legacy software and took a year or two to evaluate the new software. That can be shown in the sales and earnings below.
| | | | | | | |
| --- | --- | --- | --- | --- | --- | --- |
| (in 000s) | FYE 6/12 | FYE 6/13 | FYE 6/14 | FYE 6/15 | 3 mo. 9/15 | 3 mo. 12/15 |
| Revenues | $39,775 | $50,791 | $36,385 | $51,048 | $13,305 | $16,192 |
| Op. Exp. (1) | $32,511 | $33,427 | $40,743 | $45,870 | $11,597 | $12,360 |
| Depr. Amort. | $4,642 | $5,702 | $8,731 | $10,344 | $1,765 | $1,746 |
| Net Income | $2,447 | $7,863 | -$11,356 | -$5,548 | -$411 | $875 |
Operating expenses includes cost of goods and excludes depreciation and amortization.
As shown above, revenues were increasing rapidly in FYE 6/13. They had also increased from $36.5 million in FYE 6/11. They were knocked down considerably in fiscal 6/14 by the introduction of NFS Ascent. While potential customers evaluated the product, management stepped on the gas and went on a hiring spree to provide infrastructure to meet expected demand for the new product. Hundreds of IT professionals were hired along with new salespeople. The staff increased from 853 on June 30, 2012 to 1,529 on March 31, 2015. This led to a large loss in FYE 6/14 as revenues from the new product did not immediately materialize, but expenses took off. Revenues bounced back in FYE 6/15 as contracts started rolling in. However, the company still had a loss that year as it continued to add staff. Sales have continued to increase and in the second quarter of fiscal 2016, and earnings returned. Management now believes it has the infrastructure in place to handle a much larger level of sales, and has mostly stopped adding staff. Proof of this is that second quarter 2016, sales increased by $2.89 million from the first quarter while operating expenses only increased $763,000.
Large New Contract
On December 21, 2015, the company announced by far the largest contract in its history totaling $100 million. The contract is with one company and covers Australia, China, Hong Kong, India, Japan, New Zealand, Singapore, South Korea, Taiwan, Thailand and Malaysia. The contract also includes implementation of NFS Ascent in South Africa, a new market for NTWK. The implementation phase spans a five-year period, with maintenance and support over ten years. This contract is to an existing customer, however, most of the revenue is new. Management expects new revenue from the contract to average 7 to 8 million dollars a year. The revenue starts in the current quarter, and ramps up all year. The next fiscal year will likely be a peak period. The majority of the revenue is from services such as customization and change orders. The $100 million figure is a minimum, it is expected to be larger.
It is important to note that management is has significantly slowed hiring, believing that it has the staff in place to handle this contract. I believe the hiring done last year was in part in expectation of signing this contract. What this means is that most of the revenues will fall to the bottom line, with one exception.
Impact of NetSol PK
To discuss that exception, we have to go back to its subsidiary NetSol PK. In the most recent quarter ended December 31, 2015, net income was $1,758,000. However, about half of that or $883,000 went to the minority shareholders of NetSol PK and two smaller majority owned subsidiaries. Since those shareholders only own 34.1% of NetSol PK, this indicates NetSol PK earned more than 100% of the profits for NTWK as a whole that quarter. This is somewhat of an unusual item as shown below.
| | | | |
| --- | --- | --- | --- |
| | | To Minority | % To Minority |
| Period | Net Income | Shareholders | Shareholders |
| QE 12/15 | $1,758 | $883 | 50.2% |
| FYE 6/15 | -$5,249 | $300 | -5.7% |
| FYE 6/14 | -$12,938 | -$1,582 | 12.2% |
| FYE 6/13 | $12,088 | $4,225 | 35.0% |
| FYE 6/12 | $6,649 | $4,203 | 63.0% |
As shown above, the amount of profits going to minority shareholders was high in the most recent quarter but not unprecedented. The NetSol PK subsidiary appears to generally have a higher profit margin than the rest of the company. This will likely change from quarter to quarter and in general the amount of NTWK's take should be higher most quarters. The new contract includes many markets outside of NetSol PK. As noted earlier, the company is reducing the impact of minority shareholders by steadily buying shares of NetSol PK on the open market.
Earnings Analysis
NTWK earned $0.08 EPS in the quarter ended December 31, 2015. Management stated that adjusted net income was $0.32 EPS. However, that number is misleading. It added back income taxes and depreciation, two items I have not seen before, and disagree with. Those two added about $0.10 to adjusted EPS. It also added back stock compensation of $0.04. That is much more common though I still don't like it. Adjusted EPS if you include just net income and amortization was about $0.15, and with stock compensation was $0.19. Stock compensation is moderate with about 1.0-1.5% of outstanding stock being issued as stock options each year. There is only one analyst following this company. NTWK has beaten his estimate by $0.09 or $0.08 each of the last three quarters. Management on its most recent earnings call stated that minimum revenues in this fiscal year will be $62 million. This indicates revenues from the last two quarters will average at least $16.3 million.
Balance Sheet
Leverage is low. Total interest bearing debt was $4.0 million on December 31, 2015. This was only 9.3% of tangible equity which was $43.3 million on that date. Tangible equity had a book value of $4.20 per share. Cash on hand totaled $14.0 million and had a book value of $1.36 per share.
Risks
China is currently the largest market with 29.6% of revenues in FYE 6/15. China in my opinion is in for a hard landing. While much of the income from China is on long term contracts, a hard landing will likely slow or stop new contracts in the country and reduce services income from existing customers. It could be a few years before the hard landing begins.
Prior to 2014, NTWK capitalized its research and development, significantly overstating earnings. This practice was stopped shortly after Roger Almond was retained as CFO in September 2013. Also, there were significant internal accounting deficiencies found by the auditors every quarter for many years. These were primarily due to inadequate accounting expertise. These deficiencies were no longer noted beginning in mid-2014.
NTWK is effectively domiciled in Pakistan, a country with political instability and a relatively high level of terror activity. Being Pakistani is also a strength as the company has been able to hire a talented IT workforce for much less than it would have to pay elsewhere. There is less competition for IT talent than in India.
Revenues are from three sources; license fees, maintenance fees and services. Maintenance fees are recurring and license fees are not. The bulk of revenues are currently service fees which are in between. While services done are mostly not recurring, the more customers, the more services are likely to be performed. If new contracts slow, services revenue may decline and license revenue will decline even more.
Conclusion
NTWK has had a checkered past including aggressive and inadequate accounting and large losses. The accounting issues appear to have gone away within a year of hiring the current CFO in 2013. Based on a surge in revenues tied to a new much improved product, the company is now profitable. Their primary market is Asia which has a much lower leasing penetration than in the U.S. leading to more opportunities.
A key takeaway here is that management has already made the investments needed to support its recent large contract and other near term new business. This means that most new revenues will fall to the operating income line. From there some will be diverted to minority shareholders. My estimate is that about 40-60% of revenue growth over the next 18 months will fall right to the bottom line. Management is optimistic about its new business pipeline. Based on this, and the rapid pace of new contracts recently, more growth is likely. In fiscal 2017 (starting July 1, 2016) the big contract will probably add $3-4 million a quarter, meaning $1.5 to $2.0 million of additional profits, just from that contract. This a huge catalyst going forward. Any other new large contracts are gravy on top. NTWK has been adding salespeople in North America and Europe over the past year. To date they have not increased revenues there, but it takes a while to get traction as we saw with the NFS Ascent product elsewhere.
It should also be noted that most of the $100 million contract revenue is new, despite being to an existing customer. This indicates that significant new revenues can be generated from existing customers. NTWK can get considerable growth just by working its existing customer base due to its advanced new product.
The company earned $0.17 per share last quarter before minority interests. I expect the big contract to add $1.5-$2.0 million a quarter in earnings in fiscal 2017 (ending 6/17). This increases earnings to $0.32 to $0.37 a quarter. The company is also amortizing intangibles that were from when they used to capitalize R&D. This amortization is $0.06 per quarter bringing adjusted earnings to $0.38 to $0.43 per quarter. Conservatively assuming 100% of the earnings are in the majority owned subsidiaries, the minority interests get about 35% of net income leaving $0.21 to $0.25 of net income to NTWK shareholders. Adjusted net income adding back amortization is $0.25 to $0.29. These numbers assume new contracts are only sufficient to maintain revenues where they are. The company has had significant growth the past six quarters, a strong pipeline, and a large customer base they can mine for upgrades to NFS Ascent which generates much more revenue. It is likely they will beat these estimates.
Assuming midpoint earnings of $0.23 per share per quarter in fiscal 2017 that brings annual income to $0.92. With a 12.5 PE, the stock will be worth $11.50. Since I think they will continue to add contracts, my one-year price target is $14.00. That would be a double from the closing price of $6.70 on Friday.
Disclosure: I am/we are long NTWK.
I wrote this article myself, and it expresses my own opinions. I am not receiving compensation for it. I have no business relationship with any company whose stock is mentioned in this article.
Editor's Note: This article covers one or more stocks trading at less than $1 per share and/or with less than a $100 million market cap. Please be aware of the risks associated with these stocks.