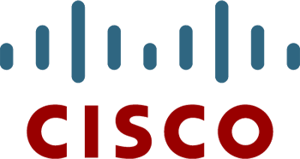 Cisco (NASDAQ:CSCO) announced earnings for its second fiscal quarter in after market hours on the 10th of this month and produced a beat on its top and bottom lines. Consequently (probably more from forward looking guidance), the stock rallied by 5%-plus in after hours trading. We will end up not being long this stock at this moment in time due to our strike price of our options trade ($22.50) being well below the current price of $25.11. One follower asked me why didn't we just go long the stock before the company announced earnings? The reason why the portfolio didn't buy stock outright was because I believe the market has more downside risk and I want a better entry. The S&P 500 rallied almost 2% last Friday and although the market may stay elevated until the Fed's next FOMC meeting, I still see far more downside risk in this market.
If we look at a technical chart on a weekly setting, we can see that the market failed to reach a higher high after the August meltdown last year. Furthermore we printed lower lows last week and I'm betting we won't make new highs if indeed the market breaks higher from here. To me, we are still in a downtrend and I have no problem staying in cash until a better opportunity arises.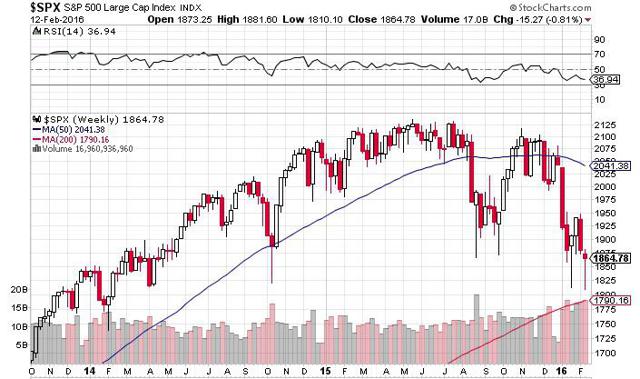 Click to enlarge
Nevertheless Cisco came out with an impressive set of fiscal second quarter earnings last week which makes me believe even more that its fundamentals are sound. First routing recovered from its 8% decline in the first quarter to post a 5% rise this quarter. This was important as this division along with switching are expected to come under margin pressure in the next few years due to elevated cheaper competition.
Switching revenues dropped by just under 4% and revenue growth in this division has been patchy at best over the past few years. Management stated on the conference call that IT purchasing managers were more cautious last quarter due to the level of uncertainty in the global economy. We saw this uncertainty bear its head also in the Data Centers division. This segment rose 24% last month on a rolling year basis but reported sales for the quarter of $822 million were down 3% compared to Q2 in 2015 and almost 5% compared to Q1 2016. Management were grilled on this segment on the conference call as it has been a robust performer since its inception.
Seasonality and macro factors were the reasons given by management. They also said that since revenues were practically flat on a sequential basis (and down meaningfully from $12.68 billion last quarter), sales from this segment still make up just under 7% of quarterly revenues - basically flat. Investors will be watching this division carefully over the next few quarters. Cisco is guiding 4% revenue growth on the top end for next quarter so it will be interesting to see if the Data Center division can grow meaningfully once more.
However what was evident in the second quarter was the ongoing shift from hardware to software and services. Services almost topped $3 billion in revenues which was a 3% sequential rise. The faster this segment grows, the faster the street will change its stance on this stock. Why? Growing margins in this division can potentially offset expected declines in the routing and switching areas. Services revenues are now approaching 60% of routing and switching revenues combined. This income is recurring, far less volatile and has higher than average margin. The company's security division rose by 11% sequentially to $462 million which I was expecting given the amount of acquisitions the company has done in this area recently.
In fact the company is expecting growth rates to reach the high teens by the back of this year and hinted in its conference call that it will be leveraging its balance sheet to invest even more aggressively in its high growth divisions going forward. From my calculations just under 20% on Cisco's revenue ($9 billion) came from software last year. Services did $11 billion which means that both areas made up over 40% of company revenues last year. These are the areas to watch as maintained elevated growth rates here will make the market take a more bullish stance on the stock despite their revenues still being lower than Cisco's bread and butter segments.
Thirdly and what gives us investors more downside protection was the increase to the dividend of 24% and the extra $15 billion that has been earmarked to buy back shares. The company through the hiking of its quarterly pay out to $0.26 has a present yield of well over 4% which has to attract yield investors looking for flights to safety in uncertain economic times. Cisco would interest me at around $20 a share due to its historic low valuation - a 4%-plus yield plus over $60 billion in cash on its balance sheet which shows it is an excellent candidate for dividend and income investors. When stocks like this get cheap accompanied with high volatility, the risk/reward set-up is very much to the upside.
To sum up, Cisco is turning out to be an excellent value play when you take into account its valuation and robust dividend growth. However I still see risk to the downside before this stock prints a permanent bottom. Management spoke of influence of macro factors extensively on its earnings call which I believe have not finished yet. We will get long when our opportunity arises.
The portfolio is actually only around 17% invested (Llong 100 shares of American Express (NYSE:AXP) and 100 shares of IBM (NYSE:IBM). I'm not happy deploying capital into a market that has technical damage and high volatility. Cash will deployed on mass once real bargains come on our radar.
This portfolio will be all about increasing trade activity among some overvalued dividend growth stocks like McDonald's (NYSE:MCD) so that over time we can pump more capital into our lower valued dividend growth stocks which by nature should be paying higher dividends - IBM (NYSE:IBM). We need to do this to keep the portfolio diversified as this increases our reward potential going forward as income portfolios are all about share count which we will increase substantially over time.
I'm going to be adding a good few dividend stocks to the elevation portfolio over the next several weeks when I see value. It's imperative that they are not correlated and don't all have similar valuations to ensure income is brought in every month which over time will increase our share count. Follow along by pressing the "Follow" button above. Let's see how quick we can get this to $20k in annual income.
Disclosure: I/we have no positions in any stocks mentioned, and no plans to initiate any positions within the next 72 hours.
I wrote this article myself, and it expresses my own opinions. I am not receiving compensation for it (other than from Seeking Alpha). I have no business relationship with any company whose stock is mentioned in this article.