It is hard to remember sentiment being so bearish on biotech. Back in March of 2014 we had a "flush" that hit the sector. That decline took large-cap stocks in the sector down 15% to 25% in short order. Most small biotech stocks saw twice those declines. Luckily that huge pullback was over mercifully quick, lasting only two months from peak to trough. Biotech was then one of the strongest performing sectors of the market until this recent downturn.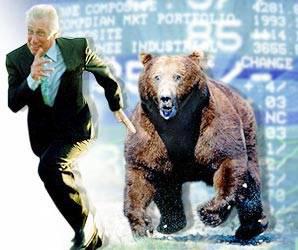 The bear market that currently has hit the sector has lingered much longer since sentiment first started to turn negative on biotech in late July. The political rhetoric that accompanies every election season certainly hasn't help with drug price "gouging" being a popular topic for populist rants. Little will change for the industry after the election but it is still a headwind for the sector for the moment. The Federal Reserve was also engaged in quantitative easing during the last big downturn in the sector even if it was in the process of winding that last of its QE programs down at the time. The first interest rate hike since 2006 in mid-December seems to have had an adverse impact on most high beta sectors of the market judging from the ugly market action so far in 2016.
There are many reasons I believe the big biotech stocks have been oversold and offer great long-term entry points here. However, some of the most attractive risk/reward profiles are from some of the smaller concerns in the sector that have just been obliterated in this downdraft. Some stocks are in the middle of "half off" sales. I can see this being justified with small developmental concerns whose success or failure will ride on how their pipelines develop over time. The risk premium in this space seems to have somewhat justifiably gone up as raising additional funding through secondary offerings to fund additional development has become more difficult.
However, big sell-offs in companies that have had their main drug candidate approved by the FDA like Merrimack Pharmaceuticals (NASDAQ:MACK) or soon will have such as Dynavax Technologies (NASDAQ:DVAX) seem very misplaced. One of the most mispriced smaller cap concerns within my portfolio right now is a company called Relypsa (NASDAQ:RLYP).
Click to enlarge
The company's primary drug candidate "Veltassa" was approved by the FDA to treat hyperkalemia in the United States late last year. The drug is officially being marketed and Relypsa is beefing up its sales force to take advantage of its first mover advantage. The PDUFA date for a competing drug from ZS Pharma (NASDAQ:ZSPH) is May 1st. These are the first new products to treat hyperkalima in decades. The reports I'm hearing are that initial reception has been good with about 1,700 scripts filled as of a week ago. The list price looks to be about $600 a month for veltassa which would put the drug at an already recurring $1 million a month run rate.
Hyperkalemia involves elevated concentration of the electrolyte potassium and symptoms can include malaise, muscle weakness and palpitations, among other symptoms. Hyperkalemia can be potentially fatal and frequently is triggered by other medicines and frequently happens in a hospital setting.
There are three to four million patients in the United States alone with hyperkalemia, the vast majority of who have underlying heart failure or kidney disease as the approximate cause of their hyperkalemia. The peak market for treating hyperkalemia is generally believed to be around $2 billion annually.
When Veltassa was first approved, buyout speculation swirled around Relypsa due to the fact that its competitor ZS Pharma was purchased by giant AstraZeneca (NYSE:AZN) for $2.7 billion in early November. Like Relypsa the main value of the company was its hyperkalima treatment. However, after the recent rout in the biotech/biopharma sector, Relypsa's total market capitalization is just over $700 million, of which over $250 million is net cash.
Obviously it appears Relypsa is woefully undervalued if it can split the market for Hyperkalima with ZS Pharma. This appears likely. ZS Pharma's entry "ZS-9" appeared in trials to be slightly faster acting but Veltassa is better for patients with hypertension which is a good part of the hyperkalima market. Add in Veltassa's first mover advantage, it's hard to see the company not holding its own in the quest for market share.
We will get a better idea on how initial scripts later in February when management had promised an update. The initial rollout of this drug also will be the focus of the analyst community two weeks later when Relypsa delivers its quarterly earnings report. This week it was announced that the Centers for Medicare & Medicaid Services added Veltassa to the Calendar Year 2016 Formulary Reference File. This obviously is a nice win that will accelerate sales of Veltassa in the quarters ahead.
Some analysts met with management this week and came away impressed judging by the commentary afterward. BTIG reiterated their Buy rating and $45.00 price target on Relypsa this week. Its analyst noted the following for being very positive on Relypsa: "Veltassa is the first new potassium binder to be approved in over 50 years. With ~3 million chronic kidney disease patients suffering from elevated potassium levels, we believe Veltassa will generate annual sales of ~$549 million by 2020. Veltassa is currently being launched via a 133-person sales force and with the help of Sanofi's (NYSE:SNY) cardio-renal sales group in the US. Based on an estimated price of ~$600 per month for Veltassa and initial gross to net discounts of ~25%, our 2016-2020 sales estimates are $35.9 million, $113 million, $236 million, $377 million, and $549 million, respectively."
H.C. Wainwright was even more optimistic and reiterated their Buy rating and $63.00 a share price target on RLYP Friday stating "On Tuesday, we met with Relypsa CEO John Orwin and CFO Kristine Ball. Management highlighted the early progress with the commercial launch of Veltassa, including broad positive feedback from discussions with both physicians and commercial payors. We believe that both physician awareness and favorability of Veltassa are high, and that a significant proportion of targeted physicians have already begun prescribing the drug to patients. Overall, we came away positive from our meeting."
I still believe Relypsa is likely to be bought out at a nice premium sometime in 2016 as I noted in an article in January. However, its future as a standalone entity is extremely solid. It has lots of cash on hand and first mover advantage in what looks to be a lucrative market. The company is extremely undervalued compared to the valuation that was paid just a few months ago for its primary competitor. When the "animal spirits" return to the beaten down biotech sector, I expect Relypsa to be in the vanguard of any rally that ensues. STRONG BUY
Disclosure: I am/we are long DVAX, MACK, RLYP.
I wrote this article myself, and it expresses my own opinions. I am not receiving compensation for it (other than from Seeking Alpha). I have no business relationship with any company whose stock is mentioned in this article.